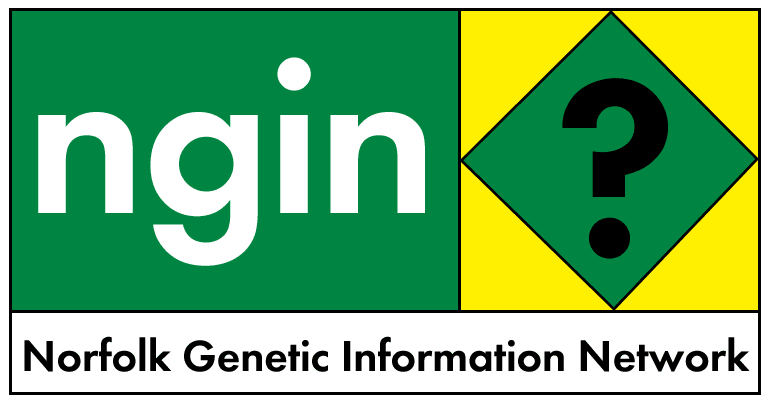 22 June 2002
CHIEF MINISTER URGED TO HALT INTRODUCTION OF BT COTTON IN KARNATAKA
Thanks to the THIRD WORLD NETWORK INFORMATION SERVICE ON BIOSAFETY -
www.twnside.org.sg - for the following press release from Ashish Kothari Kalpavriksh and others.
It calls on the government of the state of Karnataka in India to halt the introduction of Bt cotton in light of the study released on June 3, 2002 by the Nanjing Institute of Environmental Sciences (NIES), part of China's State Environmental Protection Administration of China, which shows that GE cotton is ecologically hazardous.
Summary of the research published June 2002
http://www.botanischergarten.ch/debate/XUEdayuan.pdf
***
Chief Minister Krishna urged to halt introduction of Bt Cotton in Karnataka in light of Chinese findings
PRESS RELEASE - Bangalore, 08 June 2002
Keeping in view the report from the official Chinese news agency, Xinhua, that serious pest attacks have resurfaced in "Bt transgenic cotton.(which) is in large-scale commercial production in China...with planting area estimated to top 1.5 million hectares last year, accounting for about 35 percent of the total cotton area", the undersigned have appealed to Sri. S. M. Krishna, Chief Minister of Karnataka, to review his Government's decision to allow Bt Cotton cultivation in Karnataka.
The appeal urges the Government to carefully study the reports of Nanjing Institute of Environmental Sciences, an agency of Chinese Government's State Environment Protection Administration, and Cotton Research Institute under the Chinese Academy of Agricultural Sciences, which has concluded that Bt Cotton caused serious ecological disturbances and as a consequence the claims to productivity efficiencies are fraught with high uncertainty. The Chinese proof that genetically modified crops like Bt Cotton is a planned ecological disaster, confirms what environmentalists have been warning about for years.
This appeal to Sri. Krishna is part of a serious effort amongst Indian environmental groups, farmers associations and agricultural scientists all over the country urging Chief Ministers to disallow Bt Cotton introduction in their states, keeping in view wider public interest, especially the interest of farmers and local ecology, and despite the clearance accorded to its introduction by the Union Ministry of Environment and Forests.
Similar appeals have been made to Chief Ministers of the States of Madhya Pradesh, Maharashtra, Gujarat, Punjab, Haryana and Andhra Pradesh, particularly keeping in view that the clearance to Bt Cotton introduction in the country by the Ministry of Environment and Forests was highly controversial as standards adopted for review were suspect, that Monsanto-Mahyco were actively involved in lobbying for a favourable decision and scientific principles of review were compromised in the process.
The appeal urges the Chief Minister to stay all introduction of Bt Cotton by farmers till such time its ecological viability and safety for human/livestock health are established beyond reasonable doubt. In this regard, the Chief Minister has been urged to put much greater thrust into agricultural practices that are inherently healthy and safe and keeping in view the Chinese experience with Bt cotton, to lay emphasis on organic cotton production.
Providing a copy of the Nanjing Institute report to the Chief Minister, the following conclusions of the report have been highlighted:
1. In Bt Cotton fields, compared to conventional cotton, there was a marked decrease in the diversity of insects, and a higher incidence of pests;
2. In Bt Cotton fields, there was a decline in the population of the natural enemies of the bollworm (the major pest that Bt Cotton is supposed to safeguard the crop against);
3. In Bt Cotton fields, populations of pests other than bollworm had increased, and some would likely become major problems for the cotton, against which Bt Cotton may have no resistance;
4. Bollworm was likely to develop resistance to Bt Cotton within 8-10 years of beginning the planting, thereby affecting the long-term sustainability of the production process.
The appeal focuses on the fact that such concerns have been raised in the past, but corporate cartels keeping merely short-term profits in view, aided by some scientists, pooh-poohed such concerns as being "speculative" and unwarranted.
In view of the Nanjing study, these fears can no longer be dismissed casually, it is stated.
Highlighting that a plant that sustains itself in an habitat of high biological diversity, including its natural "pests", is resilient and thus has a better chance of faring in economic and ecological terms, the appeal pointed out that Bt cotton is a proposition in absolute contrast to this scientific fact.
Urging the Chief Minister to help restore diversity of cotton crops, and to enable farmers to retain control over their livelihoods, by acting affirmatively in preventing certain ecocide, it has been highlighted that the significance of Chinese official agencies beginning to acknowledge and demonstrate the dangers of Bt Cotton is very high, as Indian authorities and the corporate sector, including Monsanto-Mahyco, have always used the Chinese example to "show" that Bt Cotton is "safe" and "effective".
Now, there is even more cause for alarm given the serious doubts expressed by the Chinese. In this regard, the Chief Minister has been urged to:
1. Immediately halt any plans of introducing Bt Cotton into the state, whether through official or private channels;
2. Initiate, or press the Centre to initiate, further long-term studies on the ecological, social, and economic impacts of Bt Cotton, while ensuring that these studies are conducted in a transparent and participatory manner involving independent scientists, NGOs, and farmers;
3. Encourage, through economic and other means, the further expansion and development of organic cotton, which has already been proven to be effective and productive by many of the state's enterprising farmers;
4. Investigate, through an impartial and transparent process, claims that Bt Cotton was already illegally introduced into the state before the Government of India cleared it for cultivation.
The appeal ends with the hope that Sri. Krishna's government will show foresight and abundant caution that is required before introducing any new technology, especially in the case of inherently risky technologies like genetic engineering.
For the future of sustainable agriculture lies in organic, biologically diverse, low chemical and energy input farming practices, practices that are already proven to be effective by thousands of farmers in India. It is time, therefore, that the state also adapted a vigorous thrust towards such farmer-friendly, ecologically sensitive and sustainable practices.
Ashish Kothari Kalpavriksh ashishkothari@vsnl.com
Leo F. Saldanha
Environment Support Group
leosaldanha@vsnl.com
Dr. T. N. Prakash Kammardi
Agri Economist Editor, Hittala Gida
hittalu@bgl.vsnl.net.in
P. Babu Karnataka Coalition Against GM Crops
icra@bgl.vsnl.net.in
Bharamagowder President, Organic Cotton Growers Association, Dharwad
L. N. Gopalakrishna,
Coordinator, National Alliance of People's Movement - Karnataka
Dr. K. Ravi, Plant Pathologist, Karnataka
Coalition Against GM Crops
Address:
Environment Support Group (r) S-3, Rajashree
Apartments 18/57, 1st Main, SRK Gardens
Bannerghatta Road, Jayanagar Bangalore 56004.
INDIA
Telefax:91-80-6341977/6531339
Email: esg@bgl.vsnl.net.in
Kalpavriksh Apt. 5 Shree Datta Krupa 908 Deccan
Gymkhana, Pune 411004
India Tel/fax:
91-20-5654239 Email: ashishkothari@vsnl.com