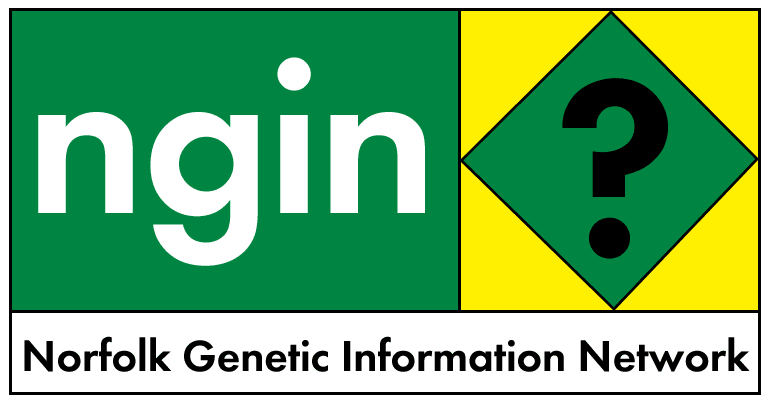 22 June 2002
NESTLE - ICE CREAM!!! YOU SCREAM!!! WE ALL SCREAM!!!
If you like ice cream but NESTLE makes you want to scream with its:
*unethical promotion of GE in the name of the hungry
https://ngin.tripod.com/070202c.htm
*unethical promotion of baby milk products in the Third World
https://ngin.tripod.com/180602a.htm
*hypocritical removal of GE ingredients in Europe while serving up contaminated products, including baby foods, to most everyone else
https://ngin.tripod.com/090602a.htm
BOYCOTT ALL NESTLE PRODUCTS including Hagen-Dazs ice cream
***
Nestle - Ice Cream!!! You Scream!!! We All Scream!!!
The AGRIBUSINESS EXAMINER, June 21, 2002, #170
SHERRI DAY, NEW YORK TIMES: Nestle agreed to merge its United States ice cream business, which includes the Hagen-Dazs and Nestle Crunch brands, with Dreyer's Grand Ice Cream . . . . in a $2.4 billion deal that will give Nestle control of the new company. If the merger with Dreyer's is successful, Nestle, which already has brands like Drumstick novelty cones, will gain ice cream brands like Edy's, Starbucks, Godiva and M&M/Mars.
It would give the merged company the largest supermarket sales share in the United States, other than combined store brands. Unilever, with such brands as Breyers and Ben & Jerry's, would fall behind the Nestle-Dreyer's company, into third place in supermarket sales. The sales of the merged company would nearly equal total store brand sales.
Before announcing the merger, Nestle already held 23% of the shares of Dreyer's, which is based in Oakland, California But a 1994 agreement precluded Nestle which is based in Vevey, Switzerland, from buying any additional Dreyer's stock until 2004, a provision that the company renegotiated for yesterday's deal.
"Nestle wanted to try and basically move towards owning the rest of Dreyer's sooner than later because it's a very unique asset," said Andrew Lazar, a packaged foods analyst at Lehman Brothers. "No other ice cream player has a direct store-door distribution system that is national except Dreyer's."
Under the terms of the merger, Nestle will hand over its American ice cream operations for 55 million shares of Dreyer's stock. The transaction gives Nestle control of 67% of Dreyer's shares.
In 2006, Dreyer's shareholders will have the opportunity to sell their stock to Nestle for $83 a share, almost twice what they were worth before the merger was announced. Nestle also received the right to buy any outstanding Dreyer's shares for $88 each in 2007, the companies said. . . .
The proposed merger, which will help Nestle to compete with Unilever for the $25 billion global ice cream market, is the latest in a flurry of acquisitions by Nestle. In December, the company bought the 50% of Haagen-Dazs that it did not own for $641 million. Nestle acquired Schoeller, an ice cream business in Germany, for an undisclosed amount in February.
Last year, Dreyer's net income was $8.8 million, down from $25.3 million in 2000, because of the higher cost of raw ingredients. Sales at the company increased 17% in 2001 to $1.4 billion. The merger's buyback provisions have led analysts to believe that Nestle will ultimately seek to acquire Dreyer's.
Francois Perroud, a spokesman at Nestle in Vevey, declined to speculate about what the company would do in 2006 or 2007, but he said Nestle's plans did not matter at this point since Dreyer's would continue to operate as an independent company.
T. Gary Rogers, the chairman and chief executive of Dreyer's Grand, will retain his posts after the companies combine. Peter Brabeck-Letmathe, the chief executive of Nestle, will serve as vice chairman. Dreyer's president, William F. Cronk, 59, will retire when the merger is completed, the companies said. Executives at Dreyer's said they expect the transaction to be completed by the end of the year. But first, the companies must gain approval from federal regulatory agencies and from Dreyer's shareholders. In combining forces, both companies offer each other growing brands.
In the frozen novelty business, for example, sales of Nestle's Drumstick cones rose 12.7% last year, while sales of Dreyer's sherbet, sorbet and ices jumped 23.7%, according to Information Resources, a market research firm. The merger also allows both companies to compete more forcefully in distribution channels where each had been working to gain share. Nestle's products traditionally do well in convenience stores, while Dreyer's brands sell more heavily in grocery stores. Industry analysts said the merger is indicative of continuing consolidation in the food industry.
The AGRIBUSINESS EXAMINER
June 21, 2002 #170
Monitoring Corporate Agribusiness From a Public Interest Perspective
EDITOR\PUBLISHER: A.V. Krebs
E-MAIL: avkrebs@earthlink.net
WEB SITE: http://www.ea1.com/CARP/
---
Every day 4,000 babies die from unsafe bottle feeding
http://www.babymilkaction.org/
"Basically we have one basic responsibility, which is really to create long term shareholder value" - Nestle chief executive Peter Brabeck-Letmathe
https://ngin.tripod.com/070202c.htm
Campaigning materials to download and print:
http://www.babymilkaction.org/resources/downloads.html