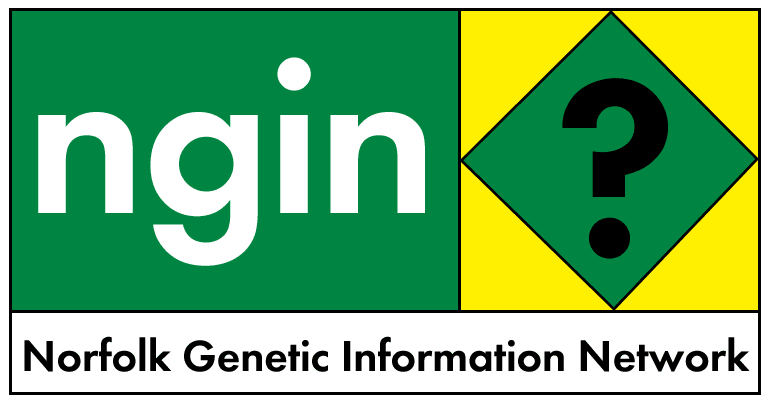 23 January 2003
US FARMERS HESITANT TO GROW "BIO-PHARM" CROPS/MONSANTO AT KEY JUNCTURE AS SEEKS CEO
*POLL - US farmers hesitant to grow "bio-pharm" crops
*MONSANTO AT KEY JUNCTURE AS IT SEEKS CEO
***
POLL - US farmers hesitant to grow "bio-pharm" crops
Reuters
USA: January 23, 2003
http://www.planetark.org/dailynewsstory.cfm/newsid/19542/story.htm
TAMPA, Fla - Nearly half of U.S. farmers surveyed said they were undecided or opposed to growing biotech crops engineered to produce drugs for ailments like diabetes, according to a Reuters poll released yesterday.
Questions were raised about so-called "bio-pharm" crops last month after three U.S. biotech firms were fined by the federal government for mishandling experimental crops in Hawaii and Nebraska.
Some U.S. food makers and environmental groups have demanded a ban on the new crops until stricter federal controls are in place to prevent cross-contamination of crops for human or animal food.
In a Reuters straw poll of 340 growers, conducted this week at the American Farm Bureau Federation's annual meeting, 13 percent said they opposed planting pharmaceutical crops. Half the farmers surveyed said they would consider planting the new kinds of crops, which are expected to command premium prices.
Another 35 percent of growers said they needed more information about health and safety issues before deciding whether to grow them.
"I don't oppose biotech crops, but (with) bio-pharm I just don't know enough even though I read about them," said Sam DeNeal, an Illinois corn and soybean grower at the meeting of the nation's largest farm group.
The survey was conducted with random personal interviews during the American Farm Bureau meeting. The Reuters survey results do not attempt to weight responses by state, size of farm or other criteria.
3 BIOTECH FIRMS FINED
In 2002, about 300 acres of U.S. crop land were planted with experimental
bio-pharm crops. The new crops developed by Dow Chemical Co (DOW.N) and others are expected to soon be commercialized so drugmakers can use corn plants to grow medicinal compounds more cheaply.
DeNeal, who said the U.S. Agriculture Department is doing enough to prevent cross-contamination between pharmaceutical and traditional crops, added that he might consider planting them once there is more information.
In response to a separate question, 60 percent of farmers surveyed said the USDA should allow pharmaceutical crops to be grown near traditional plantings if they are safe.
The future of bio-pharm crops was thrown in flux in December after three companies were fined for not doing enough to keep their experimental fields separate from other crops.
The USDA ordered ProdiGene Inc., a small biotech firm, to spend an estimated $2.8 million to buy and destroy some 500,000 bushels of soybeans accidentally contaminated with a small amount of an experimental corn plant engineered to produce trypsin for diabetes. ProdiGene was also fined $250,000.
Separately, the Environmental Protection Agency fined Pioneer Hi-Bred and Dow AgroSciences for violating regulations to isolate experimental crops and prevent pollen from blowing into other fields. Each paid a fine of less than $10,000.
About 24 percent of U.S. farmers surveyed said those incidents made it less likely that they would plant pharmaceutical crops. Ten percent said they were more likely to plant bio-pharm crops because the fines showed the government was enforcing its rules.
"BLOWN OUT OF PROPORTION"
Some farmers surveyed at the meeting sought to downplay the ProdiGene contamination.
"(The ProdiGene case) was blown out of proportion," said Kenneth Boswell, a member of the Aurora Cooperative elevator in Nebraska that held ProdiGene's contaminated soybeans.
Boswell contends that plants engineered to produce specific proteins could lower the costs to combat diseases such as diabetes, AIDS and Alzheimer's. "The potential good of the pharmaceutical crops outweigh the risks," Boswell said.
Still, he acknowledged the recent problems confronting ProdiGene could make it difficult in the near-term to convince skeptics to embrace pharmaceutical crops.
After initially saying that such crops should not be planted in "major areas of crop production" for food and feed uses, the Biotechnology Industry Organization reversed its position last month. The trade group said bio-pharm crops should be planted throughout the nation, provided that federal rules are strong enough to prevent cross-contamination with traditional crops.
The move was a victory for Midwest states such as Illinois, Kansas and Iowa, which see bio-pharm crops as an important way to boost farm income.
***
MONSANTO AT KEY JUNCTURE AS IT SEEKS CEO
January 21, 2003
Dow Jones
Desiree J. Hanford
ST. LOUIS - Monsanto Co. is, according to this story, searching for a chief executive at a crucial time for the company, and the person who takes the helm faces plenty of challenges. The story says that the company's stock has lost nearly half of its value in the last year and its well known weed killer is under pressure from cheaper competition. The company has also been hurt by its financial forecasts, which some analysts said were overly optimistic. Still, the company, which has been searching for a chief executive since the resignation of Hendrik Verfaillie in December, plans to stick with its basic operating strategy when a new leader arrives, Chairman and interim CEO Frank AtLee was cited as saying in an e-mail interview, noting that the company remains committed to the agricultural industry and providing service to its customers through biotechnology and genomic.
The story goes on to say that other problems that Monsanto continues to contend with include resistance to biogentically engineered food, particularly in Europe, and declining Roundup prices. Tim Swanson, managing director at Argent Capital Management LLC in St. Louis, which holds Monsanto shares in some of the portfolios it manages, was cited as saying that Monsanto needs to address its Roundup business, said. The weed killer went off patent in the U.S. in 2000 at which point competitors, particularly from China, lowered their prices Bill Jacobs, a buy-side analyst with Harris Associates LP, which owns shares of Monsanto in portfolios it manages, was quoted as saying, "The R&D spending doesn't look good because they aren't coming out with new products. Maybe they can reduce their (R&D) spending and still be just as productive. That's hard to know from the outside."