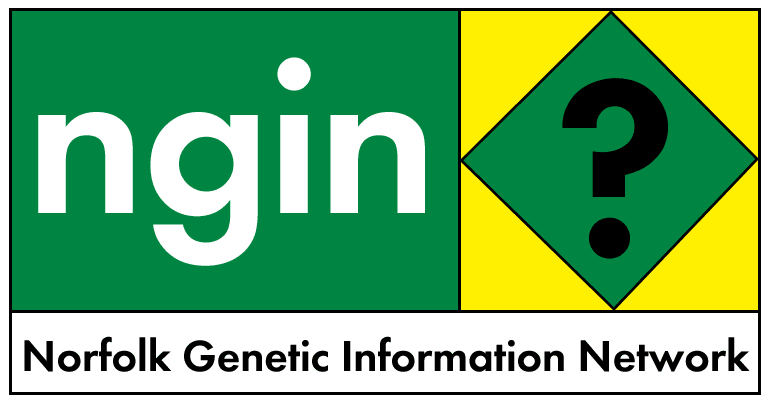 23 January 2003
GM FISH/CLONED BULL/CLONED CALVES/CLONED CAT
The Pew initiative mentioned in item 1 is generally cautiously pro-GM
1.USA: Government ill equipped to assess GM risks - study
2.Canada's cloned bull left in regulatory limbo
3.Cloning company CEO asks state to invest in 'Animal Biotech Center'
4.First cloned cat definitely not the spit of her mother
for links etc. on animal genetics: https://ngin.tripod.com/gmanimal.htm
***
1.USA: Government ill equipped to assess GM risks - study
16 Jan 2003
Source: just-food.com
http://just-food.com/news_detail.asp?art=52854&app=1
A study issued yesterday [Wednesday] by the Pew Initiative on Food and Biotechnology claims that the US government is ill equipped to judge the risks that genetically modified fish pose to the environment.
The Pew Initiative, a non-profit-making organisation, released its findings just as the US government is deciding whether to give the green light to a variety of salmon genetically manipulated to grow at double the normal rate. Waltham, Massachusetts-based Aqua Bounty Farms has sought approval to sell GM Atlantic salmon.
Pew Initiative researchers fear that these new varieties could breed with wild salmon, challenging diversity.
The study maintains that the rules covering drugs for animals, under which the Food & Drug Administration regulates such cases, are inadequate as they do not enable the agency to consider in full the environmental risks posed. Further, the Pew Initiative claims that the FDA officials lack the expertise to make this decision responsibly.
"Regulators will increasingly have to stretch their authority to make old laws and regulations address the evolving next wave of products," Michael Rodemeyer, executive director of the Pew Initiative, said in a statement. "We seem to be treading in uncharted legal waters."
***
2.Canada's cloned bull left in regulatory limbo
Source - Reuters Securities News (Eng)
Wednesday, January 22, 2003 04:07
By Roberta Rampton
WINNIPEG, Manitoba, Jan 21 (Reuters) - Canada's first cloned bull, born more than two years ago, is alive and well on a stud farm near Montreal, but he has yet to continue his father's siring prowess as regulators struggle to revamp laws to keep up with rapid scientific advances.
Semex Alliance, one of the world's largest cattle genetics companies, has been collecting and storing semen from Starbuck 2, a Holstein bull cloned in September 2000.
But the company said on Tuesday it has not been able to sell any of it because the federal government has yet to determine what regulations apply to cloned livestock, or whether new rules need to be written.
"Really, all that there needs to be in place is the permission to go ahead, and that we can accept milk from cloned animals into the food chain," said Paul Larmer, manager of sales and marketing for Semex, based in Guelph, Ontario.
The original Starbuck was the world's most widely bred bull when he died in 1998 at age 20, Larmer said. Starbuck's progeny are known as prized show and brood cows.
"There's a lot of producers who would use the bull tomorrow," Larmer said, estimating Starbuck 2's revenues could be worth millions of dollars.
"But they don't want to run the risk that a year down the road, all of a sudden it comes back and a processor might say, 'We can't accept that product'," Larmer said.
Cloned livestock around the world is in a similar limbo, as regulators try to catch up with an emerging technology where there is little data on mature animals.
In Canada, scientists from government health, environment and agriculture departments have had informal discussions with companies working in the field, and are drafting an "issue identification paper" to outline any safety concerns with cloned livestock.
Regulators will be looking at whether food from cloned livestock could contain any new toxins, or whether the nutritional properties are altered, said William Yan, director of Health Canada's bureau of microbial hazards.
"Before any of these products can be sold, we want to make sure that they're safe," Yan said.
Regulators are examining whether regulations for "novel foods" such as genetically modified crops, which include extensive food, feed and environment safety studies, would apply to cloned livestock, Yan said.
But as exact copies, clones may not, by definition, fit into the novel food category, said Dave Trus, an Agriculture Canada scientist who is part of the federal working group.
"There are some issues that have to be dealt with there, in terms of figuring out whether a cloned animal, is it really new?" he said. The process is complicated by confusion between cloning and genetic manipulation, Larmer said.
"There's no manipulation in the (cloning) process," Larmer said, adding cloning compares more closely to widely used embryo transfer technology, where cattle semen fertilizes eggs in a petri dish and are implanted in a surrogate cow.
"But at the same point in time, we realize they have to go through all the nooks and crannies before they put anything into place," Larmer said.
"We want to play it on the safe side: we'd rather work with them and move this along as best we can rather than challenge it in a way that might not be best, long-term," Larmer added.
The federal government has not received any formal submissions from companies wanting to use cloned animals in commercial agriculture, Yan said.
"Before we actually reach some kind of a decision, as far as (livestock companies) are concerned, there's really no big advantage to hurry up and put something in as a submission, because there's not going to be a decision made on it, anyway," Yan said.
***
3.Cloning company CEO asks state to invest in 'Animal Biotech Center'
By Todd Dorman
QC Times
http://www.qctimes.com/internal.php?story_id=1006757&l=1&t=Iowa+%2F+Illinois&c=24,1006757
.
DES MOINES - The white-faced calves staring out at state lawmakers Tuesday from Dr. Jan Schuiteman's slide show looked like any that might be found grazing in a green Iowa pasture.
.
Far from typical, however, the calves projected on the big screen were transgenically cloned. And Schuiteman, the CEO of the Northwest Iowa company that cloned them, argues the same cutting-edge biotechnology holds the key to the state's economic future - but only if Statehouse leaders swiftly act to keep the industry from looking for even greener pastures.
"Iowa really can become the Silicon Valley of animal biotechnology," said Schuiteman, the CEO of Trans Ova Genetics in Sioux Center - a company started in a garage in 1974 that now is a world leader in animal science.
.
He asked lawmakers Tuesday to invest $25 million in the creation of a "Animal Biotechnology Center," a cluster of new businesses in Northwest Iowa that would use the biotech building blocks Trans Ova produces to create lucrative products and jobs. The private sector, the federal government and local dollars would account for $55 million more in capital investment, he said.
.
Lawmakers appeared willing to consider Schuiteman's ideas as leaders craft an economic development strategy.
.
"We all talk about biotech but it's one of those things, what does it really mean? What do we really need to do? These guys can tell us," said House Speaker Christopher Rants, R-Sioux City.
.
In his Condition of the State address last week, Gov. Tom Vilsack called for the development of 100 new life science companies in Iowa over the next 10 years. And he called for the creation of a $500 million Iowa Values Fund to promote economic development, although funding details have not been worked out.
.
Schuiteman said Iowa is racing against time and competition. He said firms elsewhere already are developing the makings of a biotech center similar to what he is touting. And he said South Dakota is very interested in creating a biotech cluster on its side of the border.
.
"In the race to the future, there are passengers and drivers and road kill," he said. "We intend to be drivers." He made presentations to the House Economic Growth Committee and a joint meeting of the House and Senate Agriculture Committees.
.
Trans Ova produces biomedical proteins by splicing human genetic materials into livestock. In one instance, that splicing enables cows to produce the blood product Human Serum Albumin in their own blood and milk. The resulting product is safer, the company contends, because it is less likely to be tainted by disease than its human counterpart.
.
The same technology also could be used in genetically modifying cows to develop a human immune system and produce disease-fighting antibodies. Those antibodies, company officials said, could hold the key to the development of medical defenses against drug-resistant infections and biotech weapons.
.
Although Trans Ova produces the proteins, it does not have the capacity to process or "purify" them for pharmaceutical uses. He said such purification facilities would be at the center of a biotech cluster.
.
And once the purification facility is in place - with the help of state dollars - he predicts several firms would move in, hoping to turn the proteins into marketable products. He said as many as eight biopharmaceutical firms likely would join the cluster, with each employing 25-30 workers and generating $25 million in annual revenues.
.
Those firms would join several biotech companies already operating in Sioux Center and in nearby communities.
.
He also envisions the cluster acting as a national magnet for biotech research and research dollars, including research tied to the state's universities.
.
"I think it fits exactly with what the governor's trying to promote and do in the state of Iowa - move the economy forward with what we call top line revenues and top line jobs," he said.
***
4.First cloned cat definitely not the spit of her mother
By Roger Highfield, Science Editor
The Daily Telegraph
http://www.news.telegraph.co.uk/news/main.jhtml?xml=/news/2003/01/23/wcat23.xml
Grieving owners who want to bring back their dead pet with cloning will end up with an animal that may not act or even look like the original, according to studies of the first cloned cat.
CC (for carbon copy) is just over a year old. Her birth made headlines worldwide when it was announced last February because it was the first time a household pet had been cloned.
Now researchers at Texas A&M university have compared CC with her genetic mother, Rainbow, to show that cloning does not mean simple duplication. While Rainbow is a typical calico with splotches of brown, tan and gold on white, her clone has a striped grey coat over white.
While Rainbow is reserved, CC is curious and playful. And while Rainbow is chunky, CC is sleek.
CC's creation was funded by Genetic Savings & Clone, a company that hopes to make money from people's desires to duplicate beloved pets. But those who hope to resurrect a pet will be disappointed, said Dr Duane Kraemer, one of A&M's animal cloning experts.
Environment is as important as genes in determining a cat's personality. And as far as appearance, having the same DNA as another calico cat does not always produce the same coat pattern.
Ben Carlson, a GSC spokesman, said the company tells owners that cloning will not reproduce their pet and it has turned away customers.
He said: "In the long term, it's unethical, and the pet owner will quickly find that, 'Hey, this isn't Fluffy, this puppy doesn't recognise me or know all the old tricks.' "
But he said cloning could reproduce what a pet owner considers to be exceptional genes, particularly from an animal with unknown parentage or one that had been spayed or neutered.