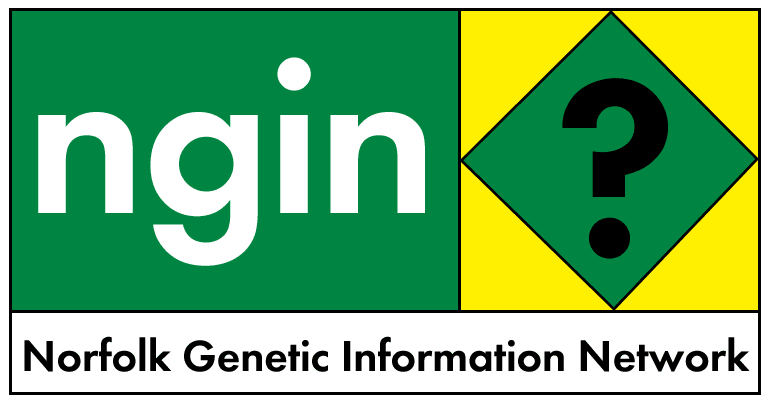 23 July 2002
NO GM CROP COMMERCIALISATION - Deliver your message to DEFRA
Wednesday 24 July 2002
12 noon: Victoria Tower Gardens, next to Houses of Parliament
Bring your own picnic
2pm: DEFRA, Smiths Square, Westminster
Nearest tube: Westminster (District or Circle Lines)
more details: http://www.connectotel.com/gmfood/gf240702.txt
delivering their message to DEFRA from around the UK:
1. Highland GM Campaigners take message to London
2. Scarborough Rock Solid Against GM
3. DEVON ANTI-GM CONVOY TAKES MESSAGES TO DEFRA
4. Lincolnshire anti-GM campaigners deliver messages to DEFRA
***
1. Highland GM Campaigners take message to London
PRESS RELEASE: Embargoed until 00:01, Monday 22 July
Anti-GM campaigners from across the UK will converge on DEFRA in London on Wednesday 24th July to deliver their message to the government on GM crops.
The journey will begin when Highland campaigners leave from the Munlochy Vigil on Monday 22nd July at 8:30 am.
Donnie MacLeod, local organic farmer who was sentenced to 21 days in prison over the GM issue, will drive a bus from the Highlands to London picking up other Scottish campaigners on the way.
The Munlochy Vigil petition will be taken to London to join other messages from across the UK. The petition, with over 5000 signatures and complete cross-party political support, including Charles Kennedy, the leader of the Lib Dems, calls for an immediate halt of the field scale trials in Scotland and a full debate with a free vote in the Scottish parliament.
Donnie MacLeod says "The commercialisation of GM is the greatest threat facing organic farming in the UK. In fact it could be potentially fatal to the UK organic sector.
"Prince Charles spoke recently in Germany and warned of the 'acute threat to organic farming and to consumers wanting choice over what they eat'.
"He called for companies to be made liable for damage to the environment and warned that 'the extent of the contamination is becoming clearer and clearer'.
"We are carrying out this protest to highlight the threat that organic farming faces and we hope that the government listens and doesn1t bow to pressure from big business to allow commercialisation.
"The scenario of having GM crops planted wherever vested interests want them to is unthinkable as the damage they would cause is uncontrollable and unrecallable."
The message from all across the UK is the same: next year the government will make a decision about whether farmers can grow GM crops commercially.
The people of the Highlands have made it very clear that they say NO to GM crops - GM pollution is not the solution; put these experiments back in the laboratory where they belong! What is wanted is top quality, ethically produced food that is good for the environment and poses no risk to human health. GM crops do not satisfy either of these criteria.
Press contacts: Donnie MacLeod 07747 896878
Nigel Mullan 0781 330 7337
***
2. Scarborough Rock Solid Against GM
From: Scarborough Against Genetic Engineering
Contacts: Martin Haggerty (01723 - 37 55 33) or Judy Deans (01723 - 865 773) sage@envoy.dircon.co.uk
NEWS RELEASE
19/07/02: FOR IMMEDIATE RELEASE
Members of Scarborough Against Genetic Engineering (SAGE) will deliver a strong anti-GM message to the Government on Wednesday 24th July. They are travelling to London to take part in a large demonstration outside the Houses of Parliament and the headquarters of DEFRA, where anti-GM groups from all over the country will be urging the Government not to permit the commercial growing of GM crops in Britain. They will also call for a halt to GM crop trials.
SAGE will be taking along 500 sticks of Scarborough rock with labels saying, "Scarborough Rock Solid Against GM" and bearing a photograph of a giant maze they created on the beach to represent the intrinsic problems of genetic engineering. Sticks of rock have been posted to Tony Blair, Margaret Beckett, Lawrie Quinn (MP for Scarborough) and a selection of journalists, but most of them will be given out to other protesters and passers-by in London. Rock is a GM-free product because all British sugar - its main ingredient - is required to be so.
SAGE decided on rock as something which represents Scarborough and expresses local distinctiveness, as well as contributing to the carnival atmosphere of the event. SAGE members, wearing straw hats and sunglasses and displaying their bright-yellow banner, will give out the sticks of rock from yellow plastic beach buckets.
Judy Deans, a member of SAGE who will be attending the demonstration, says: "The GM crops being grown in our countryside are damaging the environment. They are entirely unnecessary, because there are no benefits in this technology and the British public has made it clear that we do not want to eat GM food. The Government has to listen to us."
Another member, Madeleine Parkyn, asserts: "The Government's GM field trial programme will yield no useful information and is in fact just a public relations sham. Five million pounds of taxpayers' money has been squandered on these test sites, which I think is scandalous."
Hilary Freeman, also of SAGE, says: "The campaign against GM food and farming has been remarkably successful. Most GM ingredients have been removed from food products and the Government is finding it very hard to get farmers to host GM crop trials. Now is the time for Britain to go GM-free, whilst we still can."
Established in February 1999, SAGE soon became the best-supported environmental organisation in Scarborough and one of the most active anti-GM campaigning groups anywhere in Britain.
_____________________________ENDS__________________________________
NOTES
1) The demonstration will take place at Westminster, central London, on Wednesday 24th July, starting at 12.00 noon. A publicity flyer is enclosed with this news release.
2) Judy Deans, Hilary Freeman, Martin Haggerty, Madeleine Parkyn and Val Philpott will be representing SAGE on the demonstration.
3) SAGE campaigns locally against the use of genetic engineering in food and farming.
4) Rock consists mainly of sugar and is GM-free. British Sugar, which has a monopoly on sugar produced in the United Kingdom, has stated that it is unwilling to accept GM sugar now or in the future. The current field trials of GM sugar beet are therefore pointless.
5) Further information is available from Martin Haggerty (01723 - 37 55 33) or Judy Deans (01723 - 865 773).
6) This news release originates from Scarborough Against Genetic Engineering, c/o 7 Palace Hill, Scarborough, North Yorkshire, YO11 1NL. Its content has been agreed by the members named.
***
3. Devon anti-GM convoy takes messages to DEFRA
News Release Contact: 07956 334831 22nd July 2002

People from Totnes and other parts of Devon have headed off in convoy to arrive in London July 24th. On route they will be joining up with other concerned citizens from all over the country and converging at Westminster to voice a strong message of resistance to the commercialisation of GM crops.

"We believe that GM crops will not be of economic, health or environmental benefit, nor will they feed the developing world. The current GM trials, which are almost complete, have been contaminating the environment for over three years and are widely recognised as fraudulent. The trials are using a herbicide regime that farmers would not be using in commercial situations1 and the environmental impact on birds, amphibians and soil bacteria is not being assessed.", said William Posters, one of the protestors.

The government is promising a public debate on whether GM crops should be grown commercially - but one of their own ministers has told the press that the debate is a farce and that the decision has already been made to promote GM crops. Recent leaked government memos revealed their plans to change the law in order to remove the public's right to raise objections to the commercialisation of GM2. Then there was the expose of Blair's science minister (Lord Sainsbury) and his massive vested interest in the biotech industry3. With the minister responsible for regulating the biotech industry having made nearly £20m on GM food shares and having donated at least £9m to the Labour Party, there is a clear conflict of interest.

William Posters, heading to Wednesday's demo said, "Having spent £5m on pointless trials on behalf of multinational agri-chemical companies such as Aventis, the Government is about to waste yet more public money on a 'consultation' exercise which promises to be nothing more than a veiled attempt to persuade the public that what's good for the biotech industry is good for us all - the government is running a public relations campaign for big business at the taxpayer's expense. They are not really interested in listening to public opinion - they seek to silence criticism of GM and manufacture the illusion of public consent. "

Amongst the group from Totnes is Liz Snook, one of the two people arrested in 1998 for destroying the GM test site next to Riverford Organic Farm, a story which inspired a storyline in Radio 4's The Archers. The legal case against the Totnes Two was dropped when the government decided it would be against the public interest to proceed with the prosecution. Since then, no jury in England has convicted anyone charged with damaging a GM crop.

Wednesdays demonstration, billed as an opportunity to 'deliver your message to DEFRA', also represents a celebration of more than five years of resistance to GM crops in the UK. Liz, who is open about her role in decontaminating GM trial sites, will be delivering a message to DEFRA in the form of bags of GM plants and seeds from two farm-scale trials in the South West.

Liz Snook said, "GM is as dangerous today as it was four years ago, when the people of Totnes cleaned up the local trial of Chardon LL maize. Since then no farmers have planted GM crops in Devon, yet the Government is threatening to commercialise the same variety, which would endanger the area's agricultural integrity and its ecology. In the light of mounting evidence against GM it is time for all those who have been busy in the fields to celebrate their work and make it clear that we are not about to let corporations take control of our food and our landscape".

Part of 'Deliver your message to DEFRA' day ( www.messages.to/defra )
National contacts... 0207 272 1586 or 01273 628441

References: 1 - London Times, 26 June 2002 2 - Independent on
Sunday, 19 May 2002 3 - Mail on Sunday, 26th May 2002
______________________________________________________
Notes to Editors
* Hi res digital photos of the Totnes send off are available from 07956 334831, or from www.togg.org.uk/media
* Another convoy left Monlochy, Scotland on Monday and will arrive in London for wednesday. With the Scotish convoy is Donnie MacLeod, who was sentenced to 21 days in prison in relation to damage to a GM crop trial.
Contact the Scotish convoy on 07747 896878 or 0781 330 7337
***
4. Lincolnshire anti-GM campaigners deliver messages to DEFRA
Press Release
Monday 22nd July 2002
For Immediate Release
On Wednesday 24th July Lincolnshire anti - GM campaigners will deliver thousands of messages to the government stating that GM contamination and GM commercialisation must not be allowed to go ahead. The Lincolnshire representatives will join other anti-GM groups from all over the country in a large demonstration outside the Houses of Parliament and DEFRA headquarters.
The message they are taking is very clear. That commercialisation of GM crops must not be permitted and that GM contamination must be prevented
Kate O'Connell, of The Gaia Trust (Lincolnshire) said;
When it comes to GM this government has a track record that consistently and persistently dismisses the concerns, not only of consumers but also the very real concerns of renowned and respected genetic scientists. The government and Tony Blair in particular, seem to have their own agenda which is to support the US economy rather than to protect the interests and well being of its own electorate. It takes its advice from a science minister who made millions of pounds in profit from biotechnology in the last year alone, and who funded the Labour party to the tune of £9 million. We are told there is no conflict of interest.
Yet clearly there is a very real conflict of interest.
Thousands of public meetings over the past 4 years have very clearly shown that the people of this country do not want GM food or GM contamination of the environment. Neither the government or the industry have arranged these meetings, and in most cases do not even bother to attend. These meetings have been arranged by hundreds of concerned communities. That fact alone shows the true level of concern. Yet those concerns are dismissed out of hand and we, the public, are treated as if we were fools without a thought in our head.
It is high time that our politicians remembered that they are merely spokespersons for the electorate and that they do not have either a moral or legal right to act in conflict with the majority view. The decisions that parliament takes must represent the views of those who elected them to office, yet, as far as the GM issue is concerned, this government is only representing the views of all those who stand to make vast profits from this badly flawed technology and ignores and vilifies all those who ask for caution. Those of us who oppose GM crops are not anti science as we are so often portrayed but we are very much opposed to the misuse of science. GM is the ultimate in misuse.
It offers no environmental benefits and it is already being proven that pesticide use will increase rather than decrease with this technology. Farmers in the US already have to resort to using toxic chemicals such as 24D on GM crops. We were told this would not happen but it has. Pests are already building resistance to those GM crops designed to be pest resistant. We were told this would not happen but it has. It offers no health benefits, and in fact it could cause serious health problems. The government's own research has shown that GM DNA in food has transferred to bacteria in the human gut. We were told this would not happen but it has. How many more lies and denials are we going to have to listen to before this government accepts that this technology is a fraud. It is utter deception in the name of profit and it has to stop.
There may well be a time when future generations will understand this science enough to use it safely and for the benefit of all. That time is not now. This is a science in its infancy and it needs to be confined to a scientific nursery, to a laboratory, until we truly know what the risks are and this science comes of age.
Delivering our messages to DEFRA on Wednesday is just one way of ensuring that this government listens to the voice of the people of this country. That voice is speaking very loudly. We do not need or want GM food, we do not need or want GM crops, we do not want GM contamination and we do not need or want GM commercialisation. We do not want it, and more importantly - regardless of what a few companies or a few individuals want - we will not have it.
The demonstration will take place at Westminster, central London, on Wednesday 24th July, starting at 12.00 noon.
Press contact details
Kate O'Connell from Lincolnshire 07729 038 608;
Donny McLeod from Munlochy, Scotland 07747 896878;
Gerald Miles from Pembrokeshire, Wales 07879 664703;
Rowan Tilly from Brighton, Sussex 07786 094164;
Kathryn Tulip from Oxford 07796 430 141