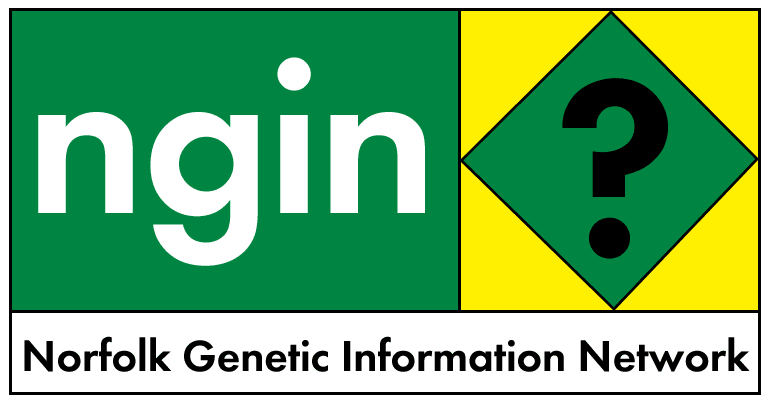 23 October 2002
OREGON LOST?/MONSANTO DROPS GE GRASS/THE KILLING SEEDS
1. Oregon lost?
2. MONSANTO DROPS PURSUIT OF GENETICALLY ENGINEERED LAWN GRASS
3. The Killing Seeds
***
1. Oregon lost?
Looks like Monsanto's millions may have paid off according to this brief item:
GENETIC FOOD-SUMMARY
Oct. 22/02
The Associated Press
Here are the latest, unofficial returns for the ballot measure in Oregon that would require labelling of genetically modified food.
427 of 1,002 precincts reporting - 43 percent
Yes, 288,941 - 45 percent
No, 350,707 - 55 percent
...
'While national polls show strong support for labeling genetically altered foods, the biotech war chest creates a formidable challenge."It doesn't matter what your lead is," says political consultant Mark Wiener, "If somebody drops $5 million on it, it flattens out pretty good." '
https://ngin.tripod.com/031002b.htm
***
2. MONSANTO DROPS PURSUIT OF GENETICALLY ENGINEERED LAWN GRASS COMPANY'S WITHDRAWAL FOLLOWS LEGAL ACTION BY THE INTERNATIONAL CENTER FOR TECHNOLOGY ASSESSMENT
October, 22 2002
A Press Release
Peter T. Jenkins
Washington, DC - Monsanto Co. has withdrawn its proposal to commercialize genetically engineered (GE) creeping bentgrass, a favored turfgrass for golf course greens and found in countless other lawns across the country.
Several concerned experts had warned the proposed new product could become a "superweed." In August of this year the International Center for Technology Assessment (CTA), a non-profit public interest group, filed a formal legal petition with USDA requesting a halt to its commercialization.
The CTA petition detailed significant problems surrounding the use of the gene-altered grass including increased use of herbicides and the potential for ecological and economic disruption. This September, U.S. Department of Agriculture (USDA) regulatory officials sent Monsanto a letter listing deficiencies in its application. USDA's action on Monsanto's proposal responds affirmatively to CTA's petition.
The GE grass variety is resistant to the top-selling weedkiller Roundup, a brand owned by Monsanto. Planting the GE grass would have allowed users to broadcast spray Roundup over lawns to kill weeds instead of spot-spraying or hand-pulling them.
It was the first-ever GE plant product aimed at the vast non-agricultural markets, initially golf courses and eventually property managers and homeowners.
Industry officials have said the potential market for GE lawn and garden products could approach $10 billion dollars annually.
"Commercialization of this grass would have been an environmental nightmare," said CTA Executive Director Andrew Kimbrell.
"Monsanto had no choice but to withdraw the product given the legal action taken by CTA and the USDA response."
CTA's petition also requested that GE glyphosate-resistant creeping bentgrass be listed as a prohibited Federal noxious weed. But, USDA so far has refused to consider CTA's listing request for the GE variety due to the pending regulatory review.
"Now that Monsanto has withdrawn its application, we expect USDA will prohibit even experimental planting of this potential superweed," said Peter T. Jenkins, CTA Policy Analyst.
For a copy of the CTA petition, see: www.icta.org, under Actions. The USDA website listing the withdrawn application for the product is:
www.aphis.usda.gov/bbep/bp/petday.html petition no 02-122-01.
***
3. THE CULTURE - PERCY'S PLIGHT - DAMNED SEED!
October 22, 2002
The Age
Michael Shmith.
TV Preview - Cutting Edge: The Killing Seeds, 8.30pm, SBS
Seeds are seeds. Or so you think, until you hear Percy Schmeiser, a Canadian farmer whose name would not look out of place on a seed packet, talking about how his seeds have grown into a thicket crawling with corporate greed, sinister threats and potential loss of livelihood (Cutting Edge: The Killing Seeds, 8.30pm, SBS).
But Percy is strong, saying he does not want his children and his children's children inheriting poisoned land.
Percy, 70, fights, and hard. His opponent, the chemical corporation, Monsanto, produces the spray Roundup, which gives the last round-up to all plants except one: genetically modified canola, manufactured by Monsanto, as it happens.
Lots of this was blown on to Percy's land in 1996, and the GM canola wiped out his own, non-modified crop. Now he can't get rid of it because Roundup won't. Monsanto sued him for US$250,000 ($456,000) for patent violation. Percy's counter-suing for libel and property contamination.
Monsanto's spokesapparatchik for Europe and Africa, a gentleman called Herr Wagner, is as smooth and lethal as a gentle spray of Roundup: he kills questions while his own GM logic remains unimpaired. In essence, he says, no, we have done nothing wrong except protect our brand name.
Monsanto has an extraordinary policy of "termination technology": selling seeds containing a germination-destruction gene that activates after one crop, meaning farmers can't re-sow but have to buy new seeds, from guess where? Remember "planned obsolescence", with consumer goods? The plan is the same; it's the goods that have got smaller.
Meanwhile, farmers in Bavaria, as this German-produced documentary shows, are protesting in their thousands against what they call a return to serfdom: plant breeders having to pay "seed-saving fees" to agrochemical multinationals.
"The brand is the hardware; the product is software," says another besuited multimouth, failing to understand that sowing seeds is different from downloading Windows XP. Fertilise this with the anonymity that GM provides, and such things as regional variety will cease: potatoes sold in Germany may well come from a common store in Belgium: heresy!
Percy Schmeiser also claims Monsanto is damaging his community by encouraging farmer to squeal on farmer, reporting on unauthorised use of seeds - giving supergrass a whole new meaning.