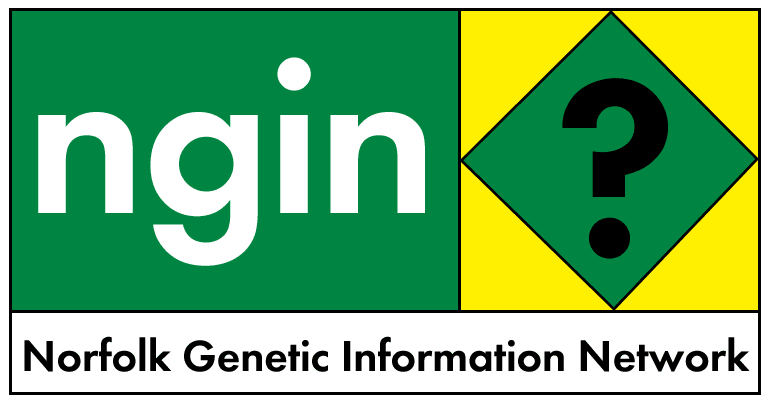 23 October 2002
MONSANTO AND DUPONT TARGET PHILIPPINES, SYNGENTA TARGETS VIETNAM
Looks like we've done Prof CS Prakash, editor of AgBioView, an injustice.
When it was announced last month that Monsanto was filing an application for commercialization of its (GM) Bt corn in the Philippines, we were unkind enough to suggest that this might explain an extraordinary wave of hype prior to the announcement, not least in the Philippines press, stemming from CS Prakash and some of his closest associates.
Now it seems that Pioneer Hi-Bred (part of Dupont) are also seeking commercialization of Bt corn in the Philippines - see item 2 below. And even though Prakash has been shown to work hand in glove with Monsanto's PR people (item 1), that doesn't justify an assumption that Prakash coordinates his activities with Monsanto alone.
In fact, judging by Pioneer Hi-Bred's yield claims (item 2) - yields up 30%, apparently - the company may well be trying to model itself on CS Prakash - though such a claim hardly compares with Prakash's own that GM crops not only increase farmers' incomes but "double production"!
By contrast, the recent farm economics report from the US Dept of Agriculture states:
*GM crops do not increase yield potential and may reduce yields [p21 of USDA report]
*Bt corn has had a negative economic impact on farms [p30 of USDA report]
http://www.btinternet.com/~nlpwessex/Documents/usdagmeconomics.htm
Meanwhile, Syngenta is targetting Vietnam (item 3).
1. DID YOU KNOW GM crops double production?
2. PHILIPPINE BIOTECH FIRM TO APPLY FOR COMMERCIAL USE FOR BT CORN
3. Syngenta targets more GM plant sales to Vietnam
***
1. DID YOU KNOW...
...that GM crops double production; that "most genetically-modified crops have longer shelf life"; that anti-GM activists killed 10,000 people in Orissa; that Greenpeace's anti-GM campaign is being paid for by the agrochems; that Prof Prakash is one of the world's great heroes; and Prof Prakash has absolutely no connection with Monsanto's PR operations?
NGIN's been tracking all the latest Prakash lies transmitted in the global media.
Prof Prakash - sent to lie abroad?
https://ngin.tripod.com/200802f.htm
Dear Professor Prakash...
https://ngin.tripod.com/130802a.htm
Prakash lies proliferate
https://ngin.tripod.com/270802e.htm
Prakash mouthing Andura's script?
https://ngin.tripod.com/270602c.htm
Getting down in the dirt with Prakash & Co.
https://ngin.tripod.com/290802a.htm
So who's putting the bull in the bull#%$@ awards?
https://ngin.tripod.com/290802c.htm
GM food and Orissa - the real story
http://www.gene.ch/gentech/2002/Sep/msg00050.html
Corporate Phantoms
https://ngin.tripod.com/deceit7.html
Seeds of dissent
https://ngin.tripod.com/deceit3.html
***
2. PHILIPPINE BIOTECH FIRM TO APPLY FOR COMMERCIAL USE FOR BT CORN
October 22, 2002
Dow Jones
Manila - Biotechnology research firm Pioneer Hi-Bred Philippines Inc. was cited as saying Tuesday it will apply for commercialization of the genetically altered bacillus thuringiensis, or Bt, corn next month when it harvests the crop from its multi-locational field tests.
Pioneer's Country Manager Jet G. Parma was cited as saying the company will harvest next month its Bt corn from the field tests, which were conducted in five different locations. Pioneer is a unit of Dupont & Co. Pioneer is conducting field tests for the wet season Bt corn crop and plans to conduct its dry season crop early next year.
Parma said Pioneer won't wait for the result of the dry season crop and the company will file its application for the commercial use of Bt corn as soon as the results of the wet season crop are out.
Parma was further cited as saying Pioneer is optimistic it will reap encouraging results from the field tests, adding, "We expect to see a 30% yield difference."
Parma said the company will conduct another set of multi-locational field test for the dry season of crop year 2003 to substantiate its claims on the yield difference.
Biotechnology guidelines released by the Philippine Department of Agriculture require local testing of the technology including contained testing in a greenhouse, a single location field test and a multi-locational field test.
Pioneer is actually testing the same Bt corn seeds called Yieldgard introduced by Monsanto Philippines. Monsanto filed last month its application for commercialization of its own Bt corn.
---
3. Syngenta targets more GM plant sales to Vietnam
The Saigon Times Daily, Vietnam, by Hong Van
http://www.seedquest.com/News/releases/2002/october/4931.htm
Syngenta Vietnam says it will sell more genetically modified plants as well as transfer the relevant technology to Vietnam if the Government approves.
Henry Briggs, managing director of the Swiss-invested company, said Syngenta's modified genes focused on slowing the ripening period of bananas to help farmers and exporters preserve their products longer.
Great efforts are also centered on producing yellow rice with vitamin A concentration and high-protein hybrid corn for people and animals, he said at a consumer meeting held by An Giang Plant Protection Service Co. (AGPPS) - the distributor of Syngenta agrochemicals and seeds in Vietnam.
"Syngenta Vietnam wants to introduce genetically modified seeds that do not affect the environment or public health," Briggs said.
Syngenta Vietnam, which holds a 21% stake of the local agrochemical market, is a major supplier of plant varieties, including hybrid corn grains and vegetables. "Through AGPPS, we have provided farmers with G49 hybrid corn, which has shorter harvest time and higher yield, since 1997," Briggs said.
The G49 variety was previously imported from Syngenta Thailand but AGPPS can now produce 500 tons a month at its factory in the Mekong Delta province of An Giang.
"We want to market more plant varieties in Vietnam in addition to G49 but the registration and testing requirements take more than two years before we can commercially sell a product to farmers," Briggs said.
Syngenta is the world's leading producer of agrochemicals and the third biggest provider of seed production technology. The group reported 2001 earnings of more than US$6.5 billion, including US$938 million from seed sales.
Two years ago, the Ministry of Science, Technology and Environment submitted a draft decree on the safety of bio-products and modified genes.
"The Government has not issued the decree for fear it will affect farm production," Bui Ba Bong, Deputy Minister of Agriculture and Rural Development said at a meeting with the HCMC Service of Agriculture and Rural Development on Tuesday.
Local scientists propose the Government issue a regulatory framework governing modified genes, something which Bong said would take ages to translate into reality.