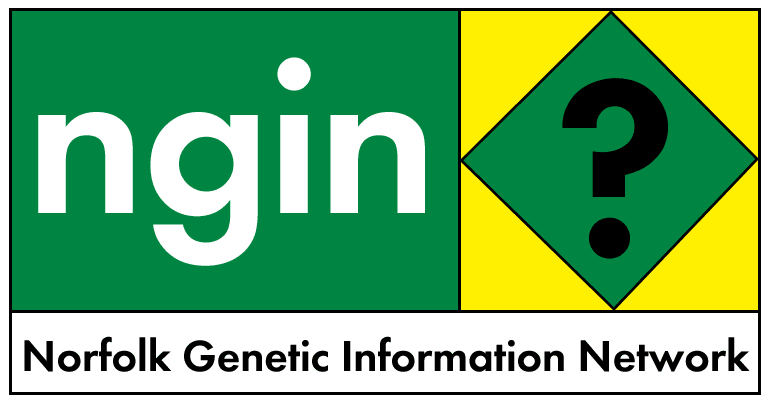 23 November 2001
BIOLOGICAL CONTROL FOR CHINESE RICE
"The problem is that research at public institutions increasingly reflects the interests of private funders at the expense of public good research such as biological control, organic production systems and general agroecological techniques (Busch et al,1990).
Civil society must demand a response of who the university and other public organizations are to serve and request more research on alternatives to biotechnology." - Miguel A. Altieri, Department of Environmental Science, Policy and Management, Division of Insect Biology, University of California
***
Biological Controls Help Clean Up China's Rice Industry
IRRI Press Release: News about Rice and People
22 November 2001
Los Baños - Rice farmers in China are at the forefront of a ten-year international scientific effort to reduce the amount of chemicals being dumped on the planet's millions of hectares of rice paddies.
As 13 percent of the world's total harvested crop area is planted to rice, any success in helping rice farmers reduce the inappropriate use of pesticides promises to have a major impact on the environment, especially in Asia. The situation is of special concern in China, where the excessive use of farm chemicals has been a major problem for many years.
While scientific efforts to help rice farmers cut back on pesticide use have been underway for more than decade, progress in China has received fresh impetus from the country's approaching membership in the World Trade Organization (WTO) and Beijing's determination to ensure that its agricultural sector is internationally competitive. The resulting commercialization of research products developed by China's agricultural research institutes has led to the successful development of a new type of biological control agent for two rice diseases that can cause serious crop losses.
The new biological control agent, called Wenquning, is one of the first products rushed into field trials by the Jiangsu Academy of Agricultural Sciences (JAAS). This year, thousands of farms covering almost 70,000 hectares in Jiangsu-one of China's most important rice growing provinces-used Wenquning to protect their crops from crippling sheath blight disease.
"Initial results showed that Wenquning was very effective in controlling the disease, so farmers didn't have to use the same amounts of fungicides they normally do to protect their crops," said Chen Zhiyi, of the Institute of Plant Protection Research at the Jiangsu Academy. Dr. Chen and her team had earlier registered Wenquning with the Jiangsu authorities for use as a crop protection agent. This was an important step taken by the institute to have Wenquning recognized as their product.
"Biological control agent" is the scientific term for a naturally occurring inhibitor of a pest or disease. It is most commonly used to describe the natural predators of such pests as locusts or rabbits that can be used to reduce their numbers, usually by killing them off. The strategy benefits from an important ecological link between populations called the trophic effect. The trophic effect describes the natural increase in the population of an organism that preys on a pest when the latter's numbers increase, as during plagues. With plenty of food around, the predator is encouraged to produce more offspring. As the plague subsides, the predator population falls back to normal.
Scientists have struggled for many years to find suitable biological control agents for diseases-in which, unfortunately, the trophic effect plays no role. Researchers from the Philippine-based International Rice Research Institute (IRRI) initiated a collaborative project on biological control (funded first by the Asian Development Bank and then the Belgium government) with scientists from the JAAS in 1990. The team quickly turned their attention to microbial biological control agents found in the rice ecosystem.
They eventually identified a bacterium they called Bacillus subtilis B-916, which was found to act as a type of microbial biological control agent against the dreaded sheath blight disease. After many years of tests and research into how the bacterium worked, the scientists from IRRI and the JAAS were only recently ready to share it with local farmers. After settling on the name Wenquning, the researchers started large-scale field tests in 1994.
"Perhaps the most gratifying thing after so many years of work was to see how quickly this new technology was adopted by farmers," said Tom Mew, senior IRRI plant pathologist and the head of the project. "Every year since we started the trials with farmers, the area being tested has doubled in size, and we are now at the point where we can't produce enough Wenquning to keep up with demand."
The product's success has also given confidence to academy researchers to commercialize other research products they have developed. "When they first learned that their research would not be funded in the same way as in the past, they were worried about how their work would be supported," Dr. Mew reported. "Now it's clear that if they can continue to develop products like Wenquning from their research, then they can be very confident of their future."
The story does not stop there. The IRRI-Jiangsu research team has found that Wenquning also works well against another yield-devastating disease called rice false smut. "This is really good news because it shows how effective bacteria can be as biological control agents used on rice," Dr. Mew said. "Another important aspect is that farmers were using fungicides containing heavy metals to combat false smut, and now they can discontinue this dangerous practice."
Another exciting prospect arises from preliminary evidence that biological control agents like Wenquning may play an important role in helping to break down pesticides in the soil. "It's too early to say for sure if the bacterium will do this consistently," Dr. Mew cautioned. "But if it can, this would quickly become one of Wenquning's most attractive features."
Scientists readily admit that farmers like Zhu Guangwei, whose one hectare of rice near Fungshen town in Dangyan City was included in the Wenquning trials, do not really understand the science behind the new breakthrough. But, like other rice farmers, Mr. Zhu certainly understands the dangers posed by pesticides.
"To be able to provide poor rice farmers with something that not only saves them money by reducing their reliance on expensive chemicals, but also protects their health and improves the environment is something the whole team is very proud of," Dr. Mew said.
The final word on Wenquning comes from Jing Liu Ming, the director of the Danyang City Agricultural Bureau and the person responsible for overseeing rice production in the districts where many of the research trials took place. An avid backer of IRRI-Jiangsu research, Mr. Jing praised such resulting technologies as Wenquning for preparing the Danyang rice industry for WTO membership.
"We've all been told by the government to get ready for China's entry into the WTO," Mr. Jing said. "To do this, we must become internationally competitive and produce internationally competitive goods. So we need to develop a cleaner, greener rice industry that produces rice free of harmful chemicals."
IRRI is the world's leading international rice research and training center. Based in the Philippines and with offices in 11 other countries, it is an autonomous, nonprofit institution focused on improving the well being of present and future generations of rice farmers and consumers, particularly those with low incomes, while preserving natural resources. IRRI is one of 16 Future Harvest centers funded the Consultative Group on International Agricultural Research (CGIAR), an association of public and private donor agencies.