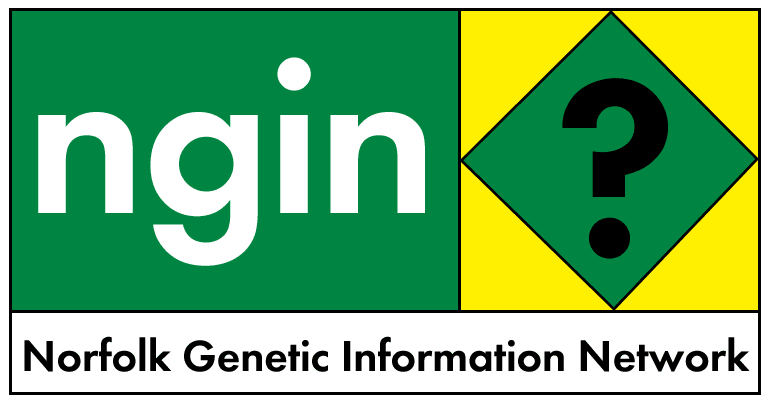 23 December 2002
GM FOODS MAY THREATEN FOOD SECURITY
4 items
***
Controversial GM foods may threaten food security
Daily Times [Pakistan]
By Shahid Husain
http://www.dailytimes.com.pk/default.asp?page=story_22-12-2002_pg5_10
KARACHI: With the population growth rate at 2.16 percent in 2002 as compared to 3.06 percent in 1981, Pakistan, it seems, has made some headway in birth control. But feeding 146 million people remains a formidable job. More so because the ability on the part of the state to ensure food for everybody irrespective of class appears to be at stake due to severe water logging, salinity, drought, scarcity of water and, an inequitable socio-economic system.
"A demographic transition is taking place, though currently at a slower pace," according to the Economic Survey of Pakistan 2001-2002. "It poses an enormous challenge for the government to manage the economy in such a way that the transition benefits Pakistan. Investment in people, maintaining macro-economic stability, and achieving higher economic growth on a sustained basis should form the basic principle of realizing potential benefits of demographic transition in Pakistan."
But it is obvious that "investment in people" is still a far-fetched dream. Even the Economic Survey of Pakistan admits that the high rate of population growth, low life expectancy and high mortality rate put Pakistan among the bottom of regional countries. "The poor show of health indicators of Pakistan in relation to other regional countries suggest an urgent need to invest in the welfare of the people so as to improve the country's health indicators," the Survey said. Sadly enough the overall per capita food availability of basic food items has declined over the previous year.
One wonders if the shortfall in food availability of basic food items is due to myopic policies on the part of planners or a result of structural changes brought about by leading financial institutions. This is a point to ponder because there have been instances when a food crisis was generated deliberately in order to open doors to genetically modified food (GM food), otherwise banned in Europe and Japan.
For instance, according to research conducted by the Institute for Food and Development Policy, an independent think tank based in California, "The US government has a twenty-year history of first generating hunger through macro-economic policy that, while selling itself as 'austere,' systematically enriches large corporations and impoverishes working families."
The report details how the World Bank and International Monetary Fund exacerbate famine through structural adjustments programs that force indebted nations to pay debt by cutting services for their citizens, exporting their crops, dismantling their crop reserves, and devaluing their currencies. While these mechanisms work to rob a country of its food sovereignty, it also aids US multinationals in prying open new markets for GM food.
"This grain cannot be sold to the EU or Japan because of their embargoes on genetically modified food for human consumption. The figures for US farm exports tell the story: US corn exports to the European Union shrank from $426 million in 1995 to $1 million in 1999," according to the report.
Does that mean that food shortage and famine are being artificially created in order to pave way for GM food? This is precisely what happened in Zambia, an impoverished nation, and the example provides food for thought for planners in Pakistan.
Pakistan has been facing severe drought for the last five or six years and this could lead to food shortages and famine in certain areas. While factors like climate change are a part of natural calamities, it is high time to ponder man-made factors, which ultimately lead to the opening of Pakistani markets to GM food. More so because giant multinational companies are very eager that the ministry of environment allow them to enter Pakistani markets. Speculations in this regard should not be perceived as some sort of conspiracy theory because there is ample evidence of the pattern as to how transnational companies operate.
The World Health Organization (WHO) defines famine as when "the severity of critical malnutrition levels exceeds 15 percent of children aged 6 to 59.9 months." The UN Food and Agricultural Organization (FAO) defines famine as "an extreme collapse in local availability (of) and access to food that causes (a) widespread rise in mortality from outright starvation or hunger-related illnesses."
In Pakistan "the overall per capita food availability of the basic food items has declined over the previous year," according to the Economic Survey of Pakistan. It's high time to contain the menace of malnutrition through pragmatic measures and through creating awareness among the vast majority of people.
***
INDIA GMO RAPESEED SOWING TO START '04 EVEN IF GOVT OK NOW
December 20, 2002
Dow Jones [via agnet]
New Delhi - Paresh Verma, spokesman at ProAgro Seed Co. was cited as telling Dow Jones Newswires Friday that large-scale planting of genetically modified rapeseed, or mustard, crops in India will only be possible in 2004 even if the government allows use of GM rapeseed soon, adding, "The earliest we can commercialize at a large-scale is in 2004. The seed quantities have to be ramped up.
Presently, ProAgro has produced just enough quantities of GM rapeseed for tests and trials.
The state-run Genetic Engineering Approval Committee, which gives the final permission for growing GM crops in India, was expected to take a decision on GM rapeseed in November.
However, it delayed the decision following protests by several environmental groups and said members of the committee and government ministries need more time for data analysis and interpretation.
***
ORGANIC FARMERS TAKE ON GIANTS: COURT PROTECTION SOUGHT AGAINST CHEMICAL CONGLOMERATES
December 21, 2002
The Saskatoon StarPhoenix
Murray Lyons [via agnet]
A stack of documents "four to five inches thick" was, according to this story, filed Thursday in Court of Queen's Bench in Saskatoon as organic farmers seek to get their lawsuit against two multinational chemical companies certified as one of Saskatchewan's first class-action suits. The story says that lawyer Terry Zakreski filed the application and a supporting sheaf of more than 1,000 pages of affidavits on behalf of Dale Beaudoin and Larry Hoffman, the plaintiffs, in the case against Monsanto Canada and Aventis Crop Science. These two companies introduced herbicide-resistant varieties of canola to the Prairies. Aventis and its product line are now owned by Bayer Crop Science. Zakreski also filed a notice of motion calling for an injunction against Monsanto from introducing Roundup Ready wheat the company has developed and has been putting through field trials.
Marc Loiselle, research and communications director for the Organic Agriculture Protection Fund (OAPF), was cited as saying that getting an injunction against introduction of Roundup Ready wheat is as important to the organic farmers as the damages cited over organic canola, adding, "If we have to sit around and decide on the canola issue before advancing to the wheat issue, (Roundup Ready wheat) will be out there and there will be no turning back."
***
Federal authorities overturn decision on GM wheat
swissinfo
December 20, 2002 6:30 PM
http://www.swissinfo.org/sen/Swissinfo.html?siteSect=105&sid=1529891
GM crops will be leaving the greenhouse (Keystone Archive) The Swiss Federal Environment Office has backtracked on a decision denying scientists permission to conduct field trials of genetically modified wheat.
The turnaround comes a few months after Switzerland's environment minister, Moritz Leuenberger, demanded the Office reconsider its earlier ruling.
The Office said on Friday that scientists from Zurich's Federal Institute of Technology would be able to carry out their trials, but under certain conditions.
The GM wheat will have to be under permanent observation once it has been planted. The soil will be analysed to see if any of the modified genes have been transferred from the plants.
The researchers will also have to submit a report on the trial and its results, as well as carry out investigations on biological safety, including the effects of crosspollination and the toxicity of the GM wheat.
Difficult to assess
A series of physical safety measures will also have to be implemented. The plants have been modified to produce a protein that makes them resistant to a fungal disease.
When the previous decision was announced in November 2001, the Office had affirmed it was impossible to assess the risks involved in such a field trial.
"Man and the environment must not be exposed to an unknown product which on the basis of all the evidence we have is not necessary," said Philippe Roch, the Office's director, at the time.
The environment specialists had also voiced other concerns about the wheat crop, saying the DNA of the protein had not been fully described and that it was unclear what effect the modified genes might have on other plants.
But in September, after an appeal by the institute's researchers, Moritz Leuenberger told his colleagues to go back to the drawing board, saying the Office did have enough information available to make a proper risk assessment.
Leuenberger had judged that under Swiss law such outdoor tests could be carried out under strict conditions.
Greenpeace unhappy
He had also noted that the Office had ignored recommendations by the Bio-Safety and Ethics Commissions, as well as from other federal offices, which favoured the research.
The Greenpeace environmental organisation had been outraged by Leuenberger's decision, accusing the minister of giving in to the GM lobby. Following the latest ruling, the NGO has reiterated its opposition to the field trial.
"The environment, people's health and biological agriculture must not be sacrificed for a useless and questionable experiment," wrote Greenpeace in a statement on Friday.
The commune of Lindau, in canton Zurich, said it was reassured by the safety measures that will be implemented. The council added that it was not against the trial, and was more preoccupied by aircraft noise bothering local citizens.
Uneasy relationship
The tests will be the first carried out since the early 1990s, when modified potatoes were planted. Two other requests to grow GM crops outdoors were also turned down in 1999.
The Swiss have an uneasy relationship with GM technology.
While voters turned down a wide-ranging ban on genetically modified organisms in 1998, opinion polls have consistently shown that the public is widely opposed to GM crops.
This opposition has led Switzerland's two largest retailers, Migros and Coop, to refuse to stock any GM products.