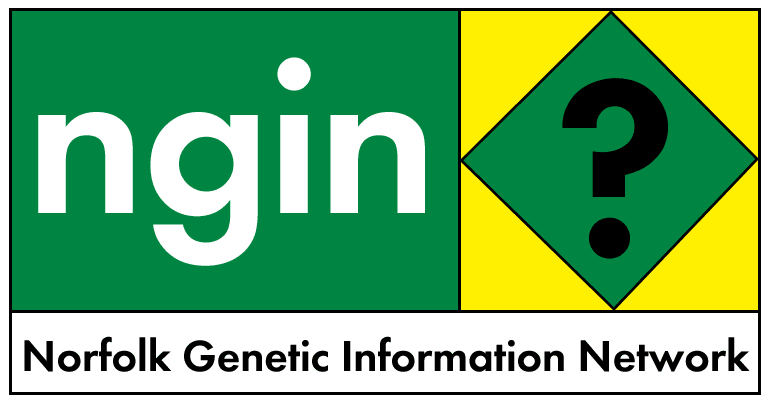 24 February 2003
MONSANTO & SYNGENTA "TWO BIG, BAD BULLIES"/CHINA DENIES MONSANTO A PERMANENT SAFETY CERTIFICATE
"[Monsanto] is a company that has been optimistic on the borderline of lying," said Sergey Vasnetsov, senior analyst with Lehman Brothers in New York. "Monsanto has been feeding us these fantasies for two years, and when we saw they weren't real," its stock price fell.
"...those are the two big, bad bullies in the market [Monsanto and Syngenta], so they're going to slug it out," said Bill Johnson, a weed scientist with Purdue University." (item 1)
Note, however, the usual hype in item 1 on how GM crops are increasing yields and profits for farmers. On the basis of a careful analysis of the data, last year's US Depratment of Agriculture report concluded, "GM crops do not increase yield potential and may reduce yields" and "Perhaps the biggest issue raised by these results is how to explain the rapid adoption of GE crops when farm financial impacts appear to be mixed or even negative."
https://ngin.tripod.com/farming.htm
1.Monsanto wants to sow a genetically modified future
2.China denies Monsanto a permanent safety certificate
3.Man pleads guilty to improperly using Monsanto's cotton seed
4.Syngenta advancing GM wheat research in US
***
1.Monsanto wants to sow a genetically modified future
By Rachel Melcer
St. Louis Post-Dispatch, 02/22/2003
http://www.stltoday.com/stltoday/business/stories.nsf/Business/12F53E21B03A1A7A86256CD5006E82B2?OpenDocument&Headline=Monsanto+wants+to+sow+a+genetically+modified+future+
If executives at Monsanto Co. had understood investors the way they know farmers, the agrochemical and biotechnology giant's stock might not be so low as it is today.
"You can't fool a farmer," said Hugh Grant, chief operating officer. "You have to continue to deliver value, and you have to do that every year."
Monsanto consistently has brought to market seeds bred to increase yield and genetically modified to ward off crop-killing pests. Its star product, Roundup herbicide, has been an industry standard for 28 years.
The company, with $5.46 billion of net sales in 2002, prides itself on working with farmers and delivering what they need, when they need it.
"Monsanto is doing a good job," said Ken McCauley, a corn and soybean farmer from White Cloud, Kan., and a board member of the St. Louis-based National Corn Growers Association.
"A company makes money by bringing new products to market. And that's how a farmer makes money, by adopting new technology and getting higher yields," he said. "If it works, everybody's happy."
Monsanto's products have kept U.S. farmers content and have made strides abroad, most notably in Canada, Australia, Argentina, Brazil and Japan. More than 130 million acres worldwide were planted with its soybean, corn, cotton and canola seed last year, up 12 percent from 2001.
Company scientists - including Hendrik Verfaillie, who resigned as chief executive under pressure in December - knew better than to promise farmers more than they could deliver. But its executives, Verfaillie among them, overreached when it came to Wall Street.
Monsanto, based in Creve Coeur, was beset with problems, mostly beyond its control. Yet it played down concerns and issued overly optimistic earnings forecasts, only to revise them downward twice last year.
"This is a company that has been optimistic on the borderline of lying," said Sergey Vasnetsov, senior analyst with Lehman Brothers in New York. "Monsanto has been feeding us these fantasies for two years, and when we saw they weren't real," its stock price fell.
Monsanto shares traded above $30 in early 2001 but plummeted over the summer. The stock closed Friday at $17.07 a share.
"It's not an issue that the company is financially in trouble. It's strategically in trouble," Vasnetsov said.
Since Verfaillie's departure, Grant and Chairman Frank AtLee have said they remain committed to the vision of developing genetically modified crops and better-performing seeds. This year, they expect that sales of seeds and genetically modified trait licenses will surpass sales of Roundup and its generic version, glyphosate, which have supported the company for years.
But Grant, who worked closely with Verfaillie and was named this month as a possible successor, said he knows that execution is key.
"I looked back . . . and we didn't deliver. It was naive," he told a group of chemical analysts Feb. 13, referring to promises that Monsanto would have met two of three goals by now: Brazilian regulatory approval of genetically modified cotton and soybeans, a restarted European genetically modified approval process and Indian approval of genetically modified cotton. It met only the latter.
"The key for us as a company, in the next two to three years, is execution . . . and making sure what we say will happen is going to happen," Grant said.
Riding the best horse
Many of Monsanto's problems are out of its hands:
Poor weather, which affects planting and herbicide use.
Political unrest in Latin America, which disrupted the economy there and hurt sales.
European stonewalling on genetically modified crop approval, which cuts off a huge market for direct sales and hinders U.S. growers who export.
Other issues might have come as a surprise, but analysts say Monsanto should have been prepared better to deal with them.
Roundup, which lost U.S. patent protection two years ago, is facing fierce competition. Prices fell 11 percent last year, more than the 8 percent to 9 percent Monsanto had expected. Though it cut production costs and sold generic glyphosate to some competitors, analysts say Monsanto hasn't had the "soft landing" executives touted.
Glyphosate made headlines this year with its failure to kill certain species of weeds that have developed resistance. Four weeds have proved resistant, and a fifth, waterhemp, is suspected. Scientists say that it's natural and that those weeds can be controlled with other herbicides.
But a Swiss company, Syngenta AG, one of Monsanto's fiercest competitors, is pushing the issue. Its marketing materials are designed to spread doubt about the effectiveness of Roundup and its companion Roundup Ready crops - those seeds that aren't killed by glyphosate, allowing farmers to spray the weed-killer after planting.
"Since Monsanto came onto the market and is really dominating . . . Syngenta is taking potshots at them. But those are the two big, bad bullies in the market, so they're going to slug it out," said Bill Johnson, a weed scientist with Purdue University.
Syngenta did not respond to a request to comment.
Johnson said weed resistance is nothing to worry about, but in the long term, Monsanto's glyphosate-dependent business strategy could come back to haunt it.
Farmers are rotating crops, planting Roundup Ready corn one year and Roundup Ready soybeans the next, using the herbicide over and over again. The total number of Roundup Ready acres is growing.
The more glyphosate is used, the quicker other weeds will become resistant, scientists say.
Farmers have been warned to limit applications. But they are under economic pressure to do the most expedient and cost-effective thing, in this case, using Roundup Ready technology, which is cheaper and less labor-intensive than other weed-control methods, Johnson said.
"The knee-jerk reaction of 80 percent of these farmers is trying to survive this year," Johnson said. "And these companies are so concerned about earnings from quarter to quarter . . . they tend to think short term. If I were to think like a businessman, I would take my best product and ride that horse as long as I could. And, quite frankly, that's what Monsanto is doing."
Monsanto's cash cow
Monsanto's strategy of the moment is to continue developing genetically modified traits that can be stacked in a single seed product, along with Roundup Ready protection. And it's creating premium Roundup products, such as WeatherMax, that don't wash away immediately in the rain.
If Monsanto can't penetrate new markets in Europe or rely on revenue from countries like Brazil, then it must get the most from the farmers it has won over.
The company isn't anticipating any new European genetically modified product approvals in its 2003 forecasts. Despite growing consensus among U.S. government officials that they could bring a successful World Trade Organization complaint against the European Union, political reality is likely to stop such action.
America doesn't want to alienate the countries it would need for support in an Iraq war, industry watchers say. Besides, a WTO ruling might have a negative effect, if European consumers are put off by what they see as bullying by the United States.
It would be "the surest way to guarantee a European boycott of (genetically modified crops) and a hardening of irrational European fears and positions," said Clyde Prestowitz, president of the Economic Strategy Institute, at a forum this month held by the Pew Initiative on Food and Biotechnology in Washington.
But Monsanto seeds make up nearly the entire U.S. soybean crop, and its share of corn fields is increasing. Its new YieldGard Rootworm Corn could be approved in time for as many as 1 million acres to be planted in the spring.
Monsanto hopes that the seed will cover as many as 6 million acres in 2005.
Farmers have said they are anticipating the new product and others to come, such as genetically modified wheat. They don't mind being seen as Monsanto's cash cow, so long as their profits grow, as well.
"We've got to have new products. If the industry decides that they don't want to bring them to us, that pretty much stops our business. It stops the yield increases. And if you start going backwards and that's because of industry, then that tells you they're not supporting us," McCauley said.
Monsanto also is intent on supporting its investors, starting with issuing realistic earnings guidance.
The company said it expects 2003 earnings per share in the range of $1.20 to $1.40, giving a broader range than usual to allow for further market instability. The ultimate earnings will depend on successful Roundup price management in the United States, an increase in stability and business in Latin America and good weather, said Chief Financial Officer Terrell Crews in an earnings call Feb. 5.
In the long term, Monsanto's fate will rest with foreign regulators and consumer opinion. Once it has exhausted room for growth in the United States, it will have to be able to exploit foreign markets, said AtLee, chairman and acting chief executive.
The company is continuing to invest heavily in research and development, with plans for building on its stable of patented biotech traits and intellectual property. Genetically modified wheat approval applications are pending with U.S. and Canadian regulators. Depending on consumer acceptance, the future promises crops that could contain vitamins and nutrients that could help to solve health problems in the developing world.
"We have a tremendous future in biotechnology and genomics. But until this thing breaks open with acceptance," it won't happen, AtLee said. "We have patience. But we have an urgency to execute, too."
Reporter Rachel Melcer:
E-mail: rmelcer@post-dispatch.com
Phone: 314-340-8394
Challenges
* The European Union continues to resist genetically modified foods, and organizations such as Greenpeace are spreading distrust to nations in Africa and Asia.
* Because of competition, the price of Monsanto's Roundup and generic glyphosate herbicide is falling fast. Syngenta AG, a Swiss competitor, is promoting the message that weeds are becoming glyphosate-resistant.
* Brazil, a key market, is in turmoil. The economy is disrupted, and approval of Monsanto's genetically modified soybeans has stalled.
* Monsanto is without a chief executive. Hendrik Verfaillie left under pressure in December.
Strategies
* Monsanto is developing new products for the United States, including genetically modified wheat, and is counting on good sales of YieldGard Rootworm Corn if it wins regulatory approval in the spring.
* Premium glyphosate formulas, such as Roundup WeatherMax, are still under patent, and the company is promoting its service and distribution expertise to maintain sales of original Roundup.
* "Stacked" seed products, combining Roundup Ready traits with the ability to ward off pests, are being sold at a premium to boost profit.
* The company said it will hire a new chief executive within six months and named Hugh Grant, chief operating officer, a candidate.
***
2.Monsanto still working with China on soy approvals
Reuters
USA: February 24, 2003
http://www.planetark.org/dailynewsstory.cfm/newsid/19917/story.htm
St. LOUIS, Mo. - Monsanto Co (MON.N) last week confirmed market talk that China had denied the company a permanent safety certificate for imports of genetically modified soybeans into the country.
The company made application in March 2002 for permanent safety certification to replace temporary certificates now in place that support $1 billion in U.S. soybean exports to China each year. But the March application was recently turned down, Monsanto spokeswoman Jill Montgomery told Reuters.
Company officials have been meeting with Chinese officials to address safety concerns associated with genetically modified crops. Interim certificates remain in force, Montgomery said.
"We've been working with the Chinese government to understand what needs they have for understanding the safety of soybeans, given that it has been imported into the country for several years now," Montgomery said.
Phillip Laney, American Soybean Association country director in China, last week told reporters in a press briefing that the latest denial by China was not a significant setback for efforts to open up markets.
"It was actually just a blip in the road," said Laney. "We believe...the Chinese government wants Monsanto and other biotech companies to go ahead and complete a series of two sets of field trials for each of the biotech varieties they would like to register.
"We of course, feel that these tests are totally unnecessary, but in fact the Chinese law requires them and I guess it's just one of the hoops that Monsanto is going to have to jump through."
That echoed comments by U.S. Trade Representative Robert Zoellick, who told reporters in Beijing on Feb. 17 after trade talks with the Chinese he had made headway on the soy issue.
"I don't want to be premature in saying the problem is solved, but I got a very positive response and we have to follow up on the details," Zoellick said after meeting Vice Premier Wen Jiabao and Trade Minister Shi Guangsheng.
***
3.Man pleads guilty to improperly using patented cotton seed
Daily Dunklin Democrat, 02/23/03
http://news.mywebpal.com/partners/885/public/news432266.html
ST. LOUIS (AP) ˜ A Tennessee man pleaded guilty Friday to a charge connected to misusing some of Monsanto Co.'s patented cottonseed.
Kem Ralph, of Covington, Tenn., pleaded guilty to conspiracy to commit mail fraud in Missouri's eastern district federal court. His age was unavailable.
In 1999, Ralph's friend grew cotton using cottonseed that was part of Monsanto's patented biotechnology. The seed is genetically altered to discourage pests and allow farmers to spray Monsanto's RoundUp product on their crop to kill the weeds but not the cotton.
The company sold the seed under a contract where farmers agreed to only use it once for planting, Assistant U.S. Attorney Jim Martin said.
However, after the crop grew, the cotton was removed, and the seed was treated for replanting, Martin said. Records indicated it was transported to a business in Kennett.
Ralph mailed documentation to the business that the seed belonged to him, in order to conceal the transaction from St. Louis-based Monsanto, court records said.
Ralph faces a maximum of five years in prison and a fine of $250,000. Restitution is mandatory, and the total loss is about $165,000.
Sentencing is scheduled for May 7.
***
4.Syngenta advancing GM wheat research in US
Reuters
USA: February 24, 2003
http://www.planetark.org/dailynewsstory.cfm/newsid/19923/story.htm
KANSAS CITY, Mo. - Syngenta AG is negotiating with several U.S. universities for help in work on a genetically modified wheat designed to fight disease problems that cost U.S. farmers millions of dollars a year, Syngenta's leading wheat biotech official said.
The GM wheat, Syngenta's first foray into that controversial arena, is one that has been bred to be resistant to fusarium head blight, a fungal disease that can have devastating consequences for farmers as well as millers and bakers.
The Basel, Switzerland-based Syngenta has been keeping its research work quiet but is now moving into a new phase of advanced research and development that could lead to a product on the market as early as 2007, said John Bloomer, Syngenta's global head of cereal seeds and traits in an interview with Reuters.
"There is a natural pull for this technology," Bloomer said.
Syngenta has recently started negotiations with North Dakota State University as well as universities in South Dakota and Minnesota. The company sees scab as a global problem but expects to launch its scab-resistant wheat in the U.S. first, said Bloomer. Field trials are currently underway in the United States, United Kingdom, Argentina, and Canada.
"This project is moving from research into development," said Bloomer. "We've got a gene that has an effect and we're looking at how it works in the field. We're doing more and more field trials. We still have a few years of technical work to do."
Bloomer said U.S. and Canadian spring wheat areas, particularly some northeastern areas of North Dakota, suffer greatly from cool moist conditions that foster fusarium problems. Northern soft red winter markets are also affected.
Around the world, fusarium cuts into wheat yield and quality in areas of Europe, Latin America, China and parts of Australia, Bloomer said. Finding an answer to that problem in a scab-resistant wheat would be a significant accomplishment, he said, citing research that showed U.S. farmers have suffered $3 billion in economic losses due to scab since 1990.
Research cited by the North Dakota Grain Growers estimated losses in that state alone of $870 million over three years.
Because fusarium reduces the quality of the wheat as well as the overall yield, the benefits could move up the food chain to millers and bakers, Bloomer said.
Farmers appear to be eager to embrace the new wheat.
A scab-resistant wheat "has a lot of market appeal," said Larry Lee, a spring wheat and durum grower in North Dakota.
"It would improve quality of wheat and have some huge benefits for the end users."
Syngenta competitor Monsanto Co. (MON.N) has been developing a genetically modified wheat of its own, one that is resistant to herbicides - like its own Roundup - and can thus ease weed control for farmers.
Monsanto is in the final stages of getting regulatory approval for its product, Roundup Ready wheat, with an initial launch planned for the U.S. and Canada. Roundup Ready wheat would be the first-ever GM wheat marketed.
However, market acceptance issues have been problematic, as foreign buyers of U.S. wheat have expressed strong opposition to the industry's moves to genetically modify wheat.
While genetically modified corn and soybeans are widely planted in the U.S. and elsewhere, GM wheat has yet to see the type of market acceptance that encourages a launch.
Bruce Freitag, president of North Dakota Grain Growers, said Syngenta's GM wheat could help overcome opposition.
"There is more interest in a scab-resistant wheat than in herbicide resistant," Freitag said. "It is something that a lot of producers have problems with and something that could have a strong economic benefit. Even importing companies that have an aversion to GM wheat may take a second look if they can get a better quality wheat."
Syngenta's Bloomer said his company was monitoring Monsanto's efforts and expected the launch of Roundup Ready wheat could have an impact on how scab-resistant GM wheat is handled.
"We are not arrogant enough to say we've got the GM wheat issue licked," said Bloomer. "We have interactions with universities, grower groups, wheat industry groups and the milling and baking industry on this. We believe we've got a network of allies."