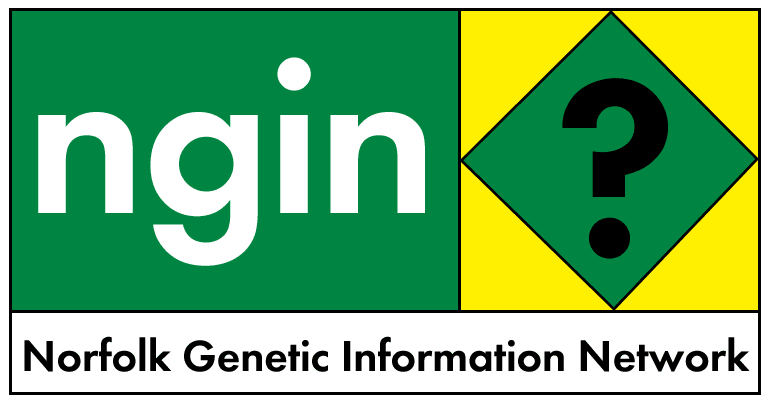 24 February 2003
US DERAILING INDIA'S BIOSAFETY/NOVARTIS WANTS TO GET BIGGER
1.Already a Giant, Novartis Wants to Bulk Up
2.US derailing India's biosafety
***
1.Already a Giant, Novartis Wants to Bulk Up
By JOHN TAGLIABUE
New York Times, February 23, 2003 [shortened]
http://www.nytimes.com/2003/02/23/business/yourmoney/23NOVA.html?ex=1047005170&ei=1&en=306ceaacbea0d7c7
BASEL, Switzerland
THIS quaint city on the Rhine once boasted three of the world's biggest drug companies. If Daniel L. Vasella has his way, there could be just one.
Dr. Vasella, who practiced medicine here before becoming a drug industry executive and chairman of Novartis, formed in 1996 by the merger of Sandoz and Ciba-Geigy, recently announced that his company had accumulated enough stock in the Roche Group, Basel's other big drug company, to control 32.7 percent of the voting rights.
The announcement heightened speculation that Dr. Vasella would press Roche's founding families to agree to merge Novartis and Roche. That would create the world's second-largest pharmaceuticals maker, after Pfizer, which plans to complete its acquisition of Pharmacia next month.
The merger of Sandoz and Ciba was managed well by Dr. Vasella, said Denise Anderson, the director of health care research at Julius Baer, the Zurich investment bank. "The question is now, is there a way to sustain the benefits?" she added.
A Novartis-Roche combination would create a company with annual sales of $45 billion and clearly put some powerful advantages under one corporate roof.
Despite the buzz about a possible merger, though, investors have not been terribly impressed with Novartis or Roche. Novartis's American depository receipts, each worth one share, are down 2.9 percent so far this year, closing Friday at $35.65.
***
2.Press alert on import of hazardous Bt corn soya blend
ALERT, 22.02.03
US derailing India's biosafety regulatory system to allow import of Hazardous Bt Corn-Soya blend
In a gross act of undue influence and corruption, the US Dept of Commerce has utilized the Prime Minister's Office (PMO) to intervene in the workings of the GEAC (Genetic Engineering Approval Committee), the government regulatory body that clears all decisions to import and release GMOs (Genetically engineered organisms) in India.
The GEAC had rejected the import of a 10,000 tonne corn-soya blend shipment by CARE INDIA and Catholic Relief Services as food aid in November 2002 because it was suspected to be contaminated with Bt corn, Starlink, which has not been approved for human consumption since it causes allergies. It has only been approved for feeding cattle. All foods contaminated with Starlink had to be withdrawn from US supermarkets in the year 2000. In November 2002, the US government quarantined to destroy thousands of bushels of soyabean after inspectors found evidence that the crops were mixed with a small amount of genetically engineered corn.
Most countries of the world do not allow any GM food imports including China, Japan, Europe. The US has tried its best to force African countries to import GM corn as food aid, but countries like Zambia have insisted on GM-free food aid to protect the health of their citizens and the livelihood of their farmers.
While the normal functioning of the regulatory authorities have also rejected GM food imports, the US government and the PMO are corrupting the independent functioning of agencies aimed to protect the environment and public health. The PMO is trying to influence the GEAC to hold a special meeting for USAID representatives. The corn-soya blend imports by NGO agencies CARE and CRS is primarily financed by USAID. Food aid is becoming the biggest market mechanism for GM foods from the US which have been rejected elsewhere.
The undue pressure to import GM corn is not just promoting the dumping of hazardous products that cannot be sold through free markets, the fact that this corn could be contaminated with the Bt Starlink corn amounts to feeding our children and nursing mothers a toxic cattle feed.
The National Alliance of Women for Food Rights, a network of all women's organizations working on women and children*s food rights, condemns the US government attempt to corrupt India*s regulatory system, condemns the PMO for misusing its power to serve US commercial interests at the cost of the public health of Indian citizens, especially vulnerable women and children. On 21st February 2003 the National Alliance renewed its Campaign on No GM Food Aid which had played an active role in highlighting the dumping of GM corn soya blend after the Orissa Supercyclone in 1999. Analysis carried out by the Research Foundation for Science, Technology and Ecology had shown the presence of GM corn in the corn-soya blend being given as food aid from the US to the victims of the cyclone.
At a recent meeting of nutritionists, experts have raised concern about the safety of GM foods. Independent scientific assessments and regulatory systems need to evolve without political and commercial interference. The corporate corruption of the scientific data is evident from the fact that even though all independent studies in India showed the failure of Bt cotton in its first year of commercial planting in 2002, an attempt has been made to use US scientists talking about commercial success of Bt cotton using corporate data of the Monsanto/Mahyco trials from 2001, thus misleading the public and the scientific community.
The National Alliance of Women for Food Rights demands that
1. the ban on GM food imports not be lifted through these corrupt pressures of the US government and the PMO.
2. India does not need imports of hazardous GM foods as aid since there are enough surpluses within the country. The government should insist that USAID, CARE and CRS procure their food aid domestically. This will reduce stocks, protect the livelihood of Indian farmers and guarantee food safety.
3. Scientific and regulatory systems for health and safety be strengthened and be allowed to function without political and commercial interference.
4. All imported foods must be tested for GM contamination.
5. The GEAC should not have a meeting with the representatives of USAID since this amounts to political and commercial influencing. If such a meeting is held, the GEAC should ensure that representatives of National Alliance of women for Food Rights be present to protect the food and health rights of Indian women and children.
6. All minutes of meetings of GEAC should be made public in the interest
of transparency and prevention of corruption.
For further information, contact Research Foundation for Science,
Technology and Ecology
Tel: 26561868 and 26562093.
Email: rfste@vsnl.com
---
"[Monsanto] is a company that has been optimistic on the borderline of lying," said Sergey Vasnetsov, senior analyst with Lehman Brothers in New York. "Monsanto has been feeding us these fantasies for two years, and when we saw they weren't real," its stock price fell.
"...those are the two big, bad bullies in the market [Monsanto and Syngenta], so they're going to slug it out," said Bill Johnson, a weed scientist with Purdue University." - Monsanto wants to sow a genetically modified future, By Rachel Melcer, St. Louis Post-Dispatch, 02/22/2003 http://www.stltoday.com/stltoday/business/stories.nsf/Business/12F53E21B03A1A7A86256CD5006E82B2?OpenDocument&Headline=Monsanto+wants+to+sow+a+genetically+modified+future+