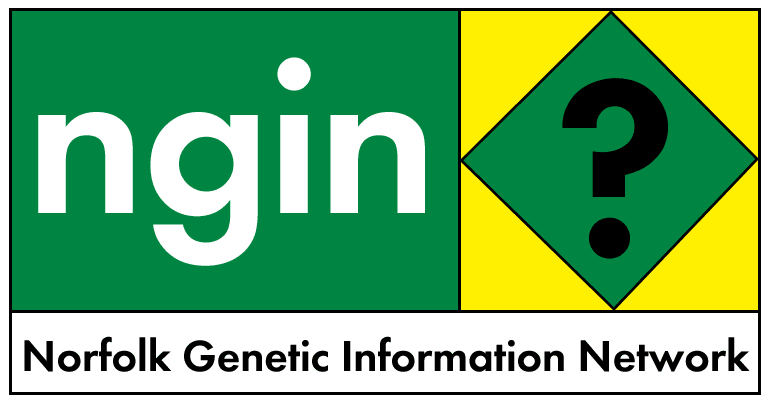 24 June 2002
MONSANTO ABANDONS PLANS FOR GE CANOLA IN NZ/TARGETS AUSTRALIA, INDIA AND US
1. NZ: Monsanto abandons plans for GE canola
2. Oz: Organic farmers fear Monsanto's GM request
3. India: MONSANTO GEARS UP TO MEET GREATER BT COTTON DEMAND
4. US: MONSANTO READYING GE WHEAT FOR UNSURE MARKET
***
1. Monsanto abandons plans for GE canola in NZ
Hi NGIN,
good news, Monsanto has given up on its plans for GE canola in NZ and gone to Australia - at least they won't be growing it here. this article is from the rabid proGE "NZ Life Sciences Network", I haven't seen the news anywhere else.
GE FREE NORTHLAND (in Food & Env)
http://www.lifesciencenz.com/news-detail.asp?newsID=1500
Monday, June 24, 2002 Search this Site
NZ "Life" Sciences Network
New Zealand News: Monsanto switches canola plans from NZ to Aust
Agricultural chemical maker Monsanto Ltd is seeking a licence to grow genetically engineered (GE) canola as a commercial crop in Australia.
It is the first application for a general or commercial release of GE canola crops in Australia, and the first in Australasia since Monsanto pulled out of plans to grow hundreds of hectares of GE canola in New Zealand.
The Monsanto switch to Australia is expected to focus new debate on the implications in New Zealand of the Green Party's decision not to support Labour if it heads the next Government and does not extend the current moratorium on commercial GE crops and animals beyond October 2003.
Prime Minister Helen Clark has criticised the Greens' position as "pathetic".
In Australia, a spokeswoman for French-German science group Aventis said on Thursday that it would also soon apply for a licence to grow commercial GE canola on that side of the Tasman. The European company planned a gradual introduction of commercial crops, she said.
In New Zealand, Monsanto asked permission in 1999 to grow genetically engineered canola over several hundred hectares between North Canterbury and Southland to produce seeds for the Canadian market.
But the then National government's Independent Biotechnology Advisory Council recommended a moratorium until it had completed a report on genetic engineering, and the company withdrew its application.
When the Labour government was elected, it announced its proposed royal commission shortly before Christmas 1999, and confirmed there would be a moratorium on planting "commercial" GE crops.
Monsanto later also withdrew an application for field trials of GE wheat as well, when it attracted 1418 public submissions to the Environmental Risk Management Authority (Erma).
The Australian government's gene technology regulator, Sue Meek, said she had received 20 licence applications this year for intentional releases of genetically modified organisms into the environment, the majority for field trials.
Source:NZPA Reuters WGT kca
***
2. Organic farmers fear GM request
http://www.smh.com.au/articles/2002/06/23/1023864528668.html
By Stephanie Peatling
Sidney Morning Herald, June 24 2002
The first application for a commercial crop of genetically engineered canola has been received by the Office of the Gene Technology Regulator.
The chemical maker Monsanto asked the federal body for a licence on Friday, the first anniversary of the Federal Government's legislation on GM crops and its policing body.
Organic farmers immediately said the application was the first step towards the end of their industry.
The Biological Farmers of Australia called on State Governments to make sure the economic implication of the licence would be considered.
A member of the group, Scott Kinnear, said other governments should follow Western Australia and Tasmania in imposing a moratorium on commercial releases in their states.
"The benefits to our farming system from remaining GE-free have not been assessed," Mr Kinnear said.
The Gene Technology Regulator, Sue Meek, said she had received 20 applications for licences in the past year, mostly for field trials.
A risk assessment and management plan was being developed for Monsanto's canola application, Dr Meek said.
The location of the licence application was not revealed, but the office is also considering two applications for canola field trials in NSW, Victoria, South Australia and Western Australia.
Other licence applications include five for cotton field trials and one for commercial release in Queensland, Western Australia and the Northern Territory.
There are also applications for field trials of GM sugar cane and oilseed poppies.
By the end of this month, Dr Meek said, more than a third of about 70 applications for licences to run field trials would have been approved.
The NSW Government last week ruled out legislating for GM exclusion zones around the state.
***
3. MONSANTO GEARS UP TO MEET GREATER BT COTTON DEMAND
June 23, 2002
Financial Express
Monsanto is gearing up to make available seeds for over 10 lakh acres next year to meet a likely surge in demand for Bt cotton in India. According to Dr T M Manjunath, director of Monsanto Research Centre (MRC), the US agribusiness major views India as a major market for the transgenic or genetically modified cotton seeds which has bacillus thuringiensis (bt) injected to protect cotton crop against bollworm attack.
"The demand from farmers is good. We will be treading a careful path this year and step up activities next year," he said. MRC is a division of Monsanto Holdings (P) Ltd. Monsanto's 50:50 JV with Mahyco ­ Mahyco Monsanto Biotech India (P) Ltd - is entering the market this year to supply for around 1.05 lakh acres of cotton growing land in six states across the country.
Monsanto's decision to increase the seed availability ten folds for the next cotton season, in spite of the doubts cast on its claim to be economical and in the midst of allegations of pricing the seeds high at Rs 1,600 for a pack (which could be used for one acre of land), follows increased enthusiasm notonly from the cotton farming community but also from agencies seeking a tie-up with the MNC. Dr Manjunath is understood to have been approached by some seed companies looking for a tie-up similar to that which Monsanto has with Mahyco. "We are willing to enter into further tie-ups. Mahyco will not remain as the monopoly supplier," Dr Manjunath said. Mahyco and
***
4. MONSANTO READYING GENETICALLY ALTERED WHEAT FOR UNSURE MARKET
June 23, 2002
Associated Press
MISSOULA, Mont. - Monsanto Co. hopes to have a genetically altered wheat known as Roundup Ready in the field by 2005, despite an unsure market abroad, delegates to the Global Justice Action Summit were told Saturday.
The wheat would be immune to the company's Roundup herbicide, making it easier for farmers to control weeds in their wheat fields and theoretically making farming more economical.
Dena Hoff of the Northern Plains Resource Council was cited as saying that more than 60 percent of Montana's wheat is exported, but that market could dry up if genetically modified wheat is commercially introduced in the state, adding, "The problem is our markets don't want genetically engineered wheat, Montana can't afford to lose a single market. If we can't stop genetic engineering at wheat, we can't stop it anywhere."
The big question posed Saturday was, "Why grow something you may not be able to sell in your principal markets?"
Participants pointed to what happened to Canada's canola market. Genetically engineered, Roundup Ready canola was introduced in Canada in 1995, resulting in, the story says, rampant cross-pollination, and some Canadian farmers found they could no longer sell their canola in some of their historic markets.
Something similar occurred in the United States when the so-called "StarLink" strain of genetically modified corn, intended only for use as animal feed, contaminated food-grade corn.
Wheat is a self-pollinator and not subject to the same level of genetic transfer that plagues aggressive cross-pollinators like corn and canola, participants noted, but there remain potential contamination problems in the harvesting, storage and transportation phases of the wheat business.