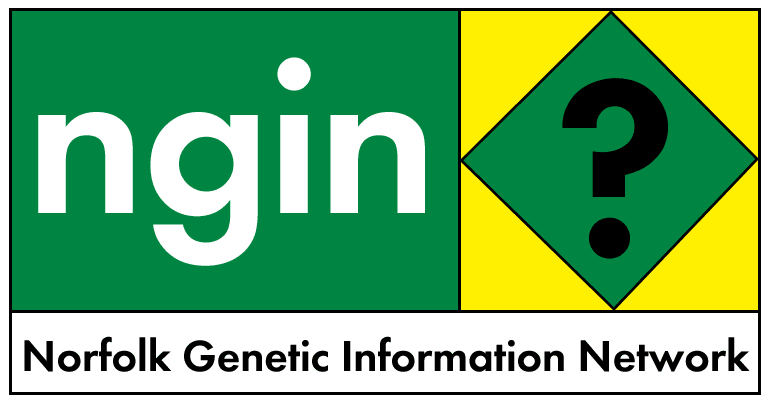 24 July 2002
TAXPAYER CASH IN PRO-GE ADVERTS
Item 1 is top of today's NZ Herald's homepage (and rightly so)
1. Taxpayer cash in pro-GE adverts
2. ELECTION 2002: It's a bit corny, but the Greens are out to make a point
***
Taxpayer cash in pro-GE adverts
http://www.nzherald.co.nz/storydisplay.cfm?storyID=2197085&thesection=news&thesubsection=general
By SIMON COLLINS science reporter
NZ Herald, 25 July 2002
Two taxpayer-funded research institutes have outraged Opposition parties by helping to pay for advertisements supporting genetic modification just days before the election.
The institutes, AgResearch and Crop and Food Research, contributed to a $180,000 election fund at the lobby group Life Sciences Network, which paid for full-page pro-GM advertisements in 21 newspapers yesterday. The group also advertised on television.
Network director Francis Wevers said the fund also paid for pro-GM kits sent to election candidates from all parties except the Greens and the Alliance, and for a "well-used" toll free hotline for candidates "so that they could deal with questions that came up during the campaign".
National Party leader Bill English said the advertisements seemed designed to boost votes for Labour at the expense of the anti-GM Greens.
"This is an organised attempt by Labour to try to pull votes back from the Greens," he said.
"Three days out from an election, when Labour has been bleeding support on that issue and the Prime Minister has taken a strong pro-GM stance, to have Government organisations taking paid advertising is a gross interference in the democratic process."
New Zealand First leader Winston Peters effectively called for the resignations of the heads of the two institutes, saying their actions were "simply not excusable".
"The use of taxpayers' money in that way would not be acceptable in any other democracy," he said. "I think the people responsible have to be asked to explain."
The Green Party also condemned the two institutes.
"They are funded out of taxpayers' money, and that includes Green taxpayers," said party co-leader Jeanette Fitzsimons. "I don't think it's appropriate for Government research institutes to get into funding political campaigns."
But Science Minister Pete Hodgson defended their decision.
"The advertisements they are running are not telling anyone to vote any particular way," he said through a spokesman.
"They seem designed to intrude some facts into the debate, certainly on the side of the science but not on the side of any particular political party."
The spokesman said Mr Hodgson "doesn't micro-manage them to that extent, he doesn't tell them which groups they can belong to".
United Future leader Peter Dunne also said the decision was "a matter for them".
"The CRIs are independent," he said. "I don't have a problem with them doing it, providing that the material they were putting forward was factual."
Crop and Food chief executive Paul Tocker confirmed that his institute contributed to the fund, but said it was "absolutely apolitical".
"It is not a political campaign," he said. "This is not about members of Parliament. This is about the appropriateness of GM or not."
AgResearch's general manager of science, Dr Paul Atkinson, said he approved AgResearch's contribution as part of the institute's wider programme of public education.
"I think it's appropriate for us to provide information to the public, and that is what the Life Sciences Network is mostly about - factual information, " he said.
Two other crown research institutes which belong to the Life Sciences Network, HortResearch and Forest Research, said they did not contribute to the election fund.
A spokeswoman for the State Services Commission, Karen Jones, said the institutes were not part of the core public service but were supervised by the Treasury's Crown Company Monitoring and Advisory Unit.
Mr Wevers said the unit decided three years ago that membership of the Life Sciences Network was a matter for each institute to determine.
"There was no Government objection to that."
He denied Mr English's claim that the Government was involved in the advertisements, which were approved three weeks ago - well before allegations over a Government cover-up involving genetically modified sweetcorn.
"I'm very disappointed in Bill English saying that, because it's not true," Mr Wevers said.
"What he forgets is the fact that we offered, and had gratefully received, support to his party organisation and his candidates.
"I can show him letters from his candidates congratulating us on the material we presented them with."
Yesterday's advertisement featured Dr Margy Gilpin of Crop and Food Research, whose experimental varieties of potatoes were destroyed by saboteurs in January.
Ironically, Dr Gilpin's potato research, which featured in the advertisement, aimed at simply grafting together two varieties of potato "just like you graft roses".
But other potatoes destroyed in the attack were part of a project to genetically modify potatoes.
***
2. It's a bit corny, but the Greens are out to make a point
http://www.stuff.co.nz/inl/index/0,1008,1277433a6160,FF.html
ELECTION 2002
THURSDAY, 25 JULY 2002
Dominion Post, 24 July 2002
By KIRSTEN NEWMAN
Don't be surprised if your latte looks a little corny today.
Blenheim Green Party member John Craighead said the party had organised a national GE Day today to further highlight the issue in the days leading up to the election.
As a lighthearted way of expressing Green Party concerns locally, cafes and restaurants around town, including Belmont Suave on Queen St, would be serving baby corn with coffees today.
Corn has become a symbol of the GE scandal, and that would be reflected in cafes and restaurants. Green Party members would be out in force around town too, Mr Craighead said.
The Government has been dealing with political fallout from the corngate saga recently. Researcher Nicky Hager's book, Seeds of Distrust, blew the lid on a political cover-up of a GE corn release into the country two years ago.
Mr Craighead said the party had called for a co-ordinated focus on genetic engineering through the national awareness day today.
"There is real danger attached to it (GE) and the Government's attitude to the moratorium," he said.
Much more work was needed, tightening biosecurity and removing political influence before the future of genetic engineering in this country could be decided, he said. In Marlborough, there was support for retaining a clean, green, GE Free status, he said.
The Marlborough District Council is conducting consultation on the public's views towards GE organisms. This follows a call from former mayor Gerald Hope last year that the region could be GE free if the community wanted it to be.