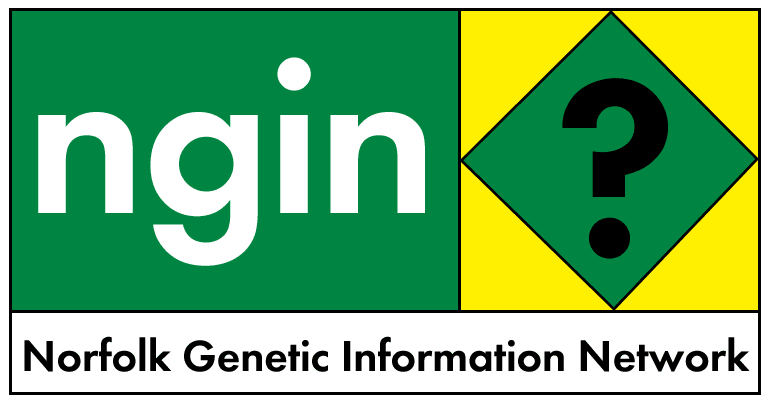 24 September 2002
GM MUSTARD: ANOTHER SCIENTIFIC SCANDAL IN THE MAKING
======================
AgBioIndia Mailing List
======================
24 September 2002
Subject: GM Mustard: Another scientific scandal in the making
After the hasty and scandalous approval of Bt cotton, it is now the turn of genetically modified mustard. Indian farmers never had it so bad. And yet, the Indian government continues to turn a blind eye to the (mis)happenings and the way the Genetic Engineering Approval Committee (GEAC) goes about merrily appeasing the multinational biotechnology industry.
The press statement below by Dr Suman Sahai, convenor of the New Delhi-based Gene Campaign, alleges serious irregularities. Coming after the debacle suffered by Bt cotton in the very first year of its commercial planting, the GM mustard trials too seems to be shrouded in mystery and therefore the need for a criminal investigation into the whole sordid affair that involves the GEAC, Department of Biotechnology, members of the two other evaluation and monitoring committees and the private companies.
In any case, we know that the entire expenditure of Rs 600 million on research and field trials on nine transgenic crops under tests is being borne by the industry. What kind of research data is expected from companies which have opted to bear the entire expenditure on research?
Also, when Bt cotton was approved, the GEAC as well as Monsanto's brand of farmers, had cited the example of China saying that if the communist giant could have Bt cotton in such a large area, why not India? Well, going by the same argument, China has refused to commercially release any of the other 46 transgenic crops that it has already developed for fear of human and environmental risks. Why then get ready with approvals for transgenic mustard, brinjal and cabbage (crops which do not figure in country's food security priorities) in India? Why not follow the Chinese example now?
Meanwhile, news reports from Gujarat, which had witnessed illegal Bt cotton plantings in over 10,000 acres last year, indicate that bollworms have started feeding on the standing Bt cotton crop. We present a brief translation from a Gujarati newspaper as the second item on this list.
Contents:
A). ProAgro's inferior GM mustard variety to be released soon -- by Suman Sahai
B). Bollworm attacks Bt Cotton in Gujarat -- Gujarat Samachar
--------------------------------------------------------------------------
A) ProAgro's inferior GM mustard variety to be released soon.
By Suman Sahai
Gene Campaign
New Delhi, Sept 23:
The government persists in taking decisions that are against the farmers' interests, This time it is poor quality GM mustard variety belonging to Aventis/Proagro that awaits commercial approval by the Genetic Engineering Approval Committee (GEAC) anytime now. The performance of this mustard variety is inferior to good Indian varieties in the field. It gives the farmer absolutely no advantage. All the advantages go to Aventis/Proagro, which seeks to desperately secure a foothold in the Indian seed market, aided by a compliant and compromised scientific bureaucracy.
There is no justification for this approval.
In addition to the poor performance, there are serious charges of irregularities about the trials conducted by Aventis/Proagro, the reportedly high levels of genetic contamination of normal mustard varieties near trial sites and a less than 'above board' approach to securing a favourable verdict for the release of transgenic mustard.
India's GM policy, ad hoc as it is, is clearly anti-farmer. The administration appears anxious to please MNCs and curry favour with the money bags, even if it spells ruin for this country's farmers. Bt cotton has been shown to be a disaster in the field this year and Proagro's GM mustard is provenly inferior to existing Indian varieties.
Aventis/Proagro's transgenic mustard is completely unsuited and irrelevant to India because it contains the barnase-bar-barstar genes. This system is used in Canada to introduce herbicide tolerance to cope with large scale herbicide use for weed control. Bar is a herbicide tolerant gene, barnase is an RNAse gene and can destroy any cell unless controlled. It is known for its 'leaky expression', which can create unwanted changes, morphological malfunctions and even reduced yields. Barstar inactivates barnase.
Let us look at the disadvantages one by one:
1. The safety of Proagro's mustard is in question:
Food and Feed Safety studies were conducted by Proagro itself, in private institutions (FIPPAT in Chennai and Sriram Institute, Delhi) without the participation of government scientists. Data were cleared without proper testing in Government Institutions/labs. The company reportedly supplied both the Samples & Controls- for the tests, making the safety tests a complete farce.
Gene Campaign Demands:
(a) Let the testing protocol for Food and Feed Safety tests be made public.
(b) Identify the source of samples and controls and the testing locations.
(c) Make public the safety data on the basis of which the transgenic mustard is getting clearance.
2. Pollen flow & contamination of neighbouring non-GM mustard.
In ICAR conducted tests last year in Pant Nagar, Ludhiana, Kanpur, Mathura and Jabalpur., pollen flow was detected (in Pantnagar ) up to 75 metres. There are even reports of pollen flow up to 200 metres!
In other locations, officials of the company are rumoured to have influenced the data and shown it to be less on the records than it was. Even with evidence of pollen flow of 75 metres, isolation distance in the Aventis transgenic trials is recommended as 50m, ensuring genetic contamination of non GM mustard in neighbouring fields.
Gene Campaign demands:
(a) Let pollen flow studies be done by public research scientists monitored by an independent panel.
(b) Test all the non-GM mustard in the vicinity of transgenic trials and make the data public.
3. The Aventis/Proagro hybrids have not gone through the prescribed procedure of the All India Coordinated Crop trials as crop varieties in India are required to do. In India, all varieties have to undergo rigorous testing in all zones at 40-50 locations and a variety is only notified after this process is completed, a process which lasts over three years. The Aventis/Proagro mustard has been tested for only one season, in just 4 locations, in a total of 3 zones - and it is ready for release!
Gene Campaign demands:
(a) Let the government identify the people responsible for taking this decision and explain the reason for this special treatment favouring Proagro.
4. Where was the need for a hasty clearance to Aventis' mustard when Indian labs are on the threshold of releasing high performance non-GM hybrid mustard varieties? Promising hybrid mustard varieties are being developed at the Indian Agricultural Research Institute (IARI) New Delhi, at Punjab Agricultural University, Ludhiana and at Haryana Agricultural University, Hissar. All the three labs are very close (2-3 years) to releasing non-GM mustard varieties with far better performance than the Aventis variety being pushed by the government.
Gene Campaign demands:
(a) Let there be an investigation into which people or agencies are behind this relentless support for Aventis' transgenic mustard, at the cost of superior non- GM Indian varieties.
5. It is rumoured that the industry (Aventis for this mustard and Monsanto for Bt cotton ) has paid for the travel and hospitality of the government nominees of the regulatory committees. This is highly irregular and morally questionable. Even worse, it is said that members have received substantial honorariums from the companies for doing the evaluation of their field trials.
Gene Campaign demands:
(a) Let GEAC and MEC members give undertakings that the companies did not pay any costs for government members and that no honorariums were paid. Legal action needs to be taken if there are irregularities.
6. According to the procedure and protocol of testing GM varieties, each agency (government laboratory or private company) is required to disclose the details of the varieties used in breeding their GM variety. This is called the passport data. The varieties used also have to be deposited in a designated depository, in this case the NBPGR.
Gene Campaign demands:
(a) Let Aventis/Proagro reveal the passport data of their transgenic mustard under trial and imminent release.
(b) Let Aventis/Proagro and the NBPGR give an undertaking that all varieties used have been deposited with the NBPGR, as required.
7. There is talk that several lines of Indian mustard have been sent to the Proagro headquarters in Belgium. This is in violation of the law. No genetic material can leave the country without proper procedures and in accordance with the Convention on Biological Diversity. This includes Prior Informed Consent, Material Transfer Agreements and Information Transfer Agreements.
Demand:
(a) Let Aventis/Proagro give an undertaking that this is not the case -- That Indian mustard germplasm has not been sent by them to the company headquarters in Belgium.
Gene Campaign demands that the performance data of the Aventis mustard must be made available to the public. The GEAC's ridiculous, almost criminal obduracy in keeping data secret, suggests that there is a lot to hide and that the decisions on Bt cotton and now GM mustard have been taken knowing that they were damaging to Indian farmers.
It also demanded that independent experts must be allowed to visit test sites and evaluate the performance. The GEAC and MEC (Monitoring and Evaluation Committee) which are thoroughly discredited institutions, must be reconstituted so that public interest is adequately represented.
-----------------------------
B) Bollworm attacks Bt Cotton in Gujarat
In a recent news published by Gujarat Samachar (a vernacular daily having largest circulation in Gujarat, dated 21st Sept. 02) it is mentioned that bollworms have started attacking some of the Bt Cotton producing districts of Gujarat namely Bhavanagar, Surendranagar and Rajkot. Initially Bt Cotton was found resistant to bollworms in the early phase of plant growth, but as soon as the formation of boll has started, the worms started attacking them.
The news report says that the Dept. of Agriculture, Gujarat state has written a letter to Gujarat Agricultural University to submit a status report providing details information about the kind and intensity of the damage. Newspaper also reports that the area under Bt Cotton is about 18,000 hectares (while the Central Govt. has permitted 12,000 hectares) which means cultivation in 6000 hectares is illegal as per official reports in Gujarat. The report of damage is surprising to authorities & scientists as well, newspaper says.
[With thanks to Mr Kapil Shah, who very kindly supplied us this translation. According to him, the area under Bt Cotton in Gujarat will be much more (at least double) than what the news report says. Farmers have purchased seeds of Bt Cotton from various unofficial sources. As there are not enough regulation and mechanism to monitor the GM crop in Gujarat, farmers have been sowing F2 and F3 seeds and even spurious seeds for the past 2 to 3 years. In such a case, chances and speed of development of resistance to Bt toxin in bollworms are going to be much higher].
____________________________________________
The AgBioIndia mailing list is an effort by the Forum for Biotechnology & Food Security to bridge the yawning gap in our understanding of the politics of food. We believe this mailing list will create wider awareness and understanding of the compexities of the crisis facing Indian agriculture and food security. This list will keep you posted on the intricacies and games being enacted in the name of eradicating hunger. It is a non-commercial educational service for non-profit organisations and individuals. Subscribers are welcome to contribute information.
You can view previous issues at http://www.agbioindia.org/archive.asp
===========================================
How to use this list
===========================================
You received this e-mail as a result of your registration on the AgBioIndia mailing list. If you received this in error, please reply to this mail with *remove* in the subject line.
If you want to subscribe to this mailing list, please send a blank e-mail to subscribe@agbioindia.org

For any query about the list, please send an e-mail to rajgupta@agbioindia.org
Or
Visit this link http://www.agbioindia.org to subscribe or unubscribe