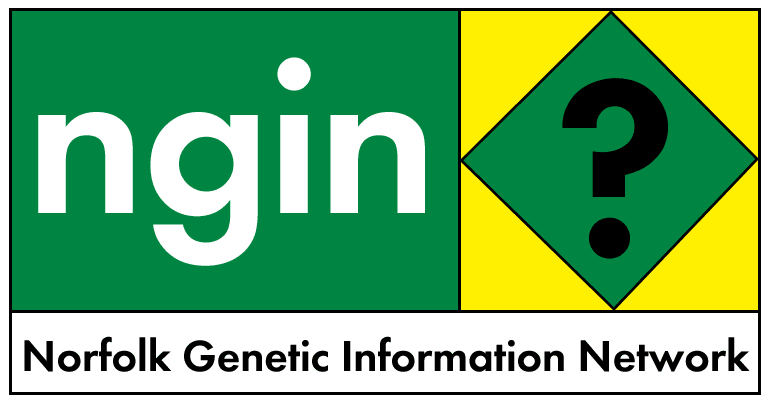 25 January 2002
COLLEGES CONDUCT BIOTECH FUNDING STUDY
So there's going to be a study examining the way "universities and private industry share the agricultural biotechnology they develop". What took them so long???????
Of course, the study's USDA funding gives one confidence. This is the Department whose officials used to attend meetings wearing badges emblazoned with the message: "Biotechnology is the future of agricultuire" and whose "boosterish climate" was reported on by former Sec of Ag, Dan Glickman, post-departure:
"What I saw generically on the pro-biotech side was the attitude that the technology was good and that it was almost immoral to say that it wasn't good because it was going to solve the problems of the human race and feed the hungry and clothe the naked. And there was a lot of money that had been invested in this, and if you're against it, you're Luddites, you're stupid. There was rhetoric like that even here in this department. You felt like you were almost an alien, disloyal, by trying to present an open-minded view on some of the issues being raised. So I pretty much spouted the rhetoric that everybody else around here spouted; it was written into my speeches."
1. Colleges Conduct Biotech Study
2. Journals demand that authors declare their independence of sponsors
***
1. Colleges Conduct Biotech Study
By WILLIAM McCALL, AP Business Writer
Wednesday January 23 7:15 PM ET
PORTLAND, Ore. (AP) - A national study examining the way universities and private industry share the agricultural biotechnology they develop will be led by Oregon State and Portland State.
The $2 million, three-year study funded by the U.S. Department of Agriculture will look at how researchers share information with each other and with the public, as well as the social and economic support for biotechnology research programs and the long-term effects of university relationships with private industry.
"Nobody has documented this before,'' said Terri Lomax, an Oregon State botanist who will lead the study with Dave Ervin, a Portland State environmental science professor.
Ervin said he and Lomax proposed the study last year after they were invited to speak about biotechnology following a report about genetically modified crops.
"We got some very strong questions from the audience suggesting that we had sold out to the biotech industry,'' Ervin said.
He declined to name the group, but he said that he and Lomax knew many in the audience and were surprised that they "had lost trust in the university community.''
Ervin said public concern over biotechnology has been growing as private industry moves to patent and license various inventions.
He noted recent criticism over a five-year, $25 million deal the University of California at Berkeley struck with Swiss-based agriculture giant Syngenta, a Novartis Corp. spinoff, to fund biological research with the agreement that Syngenta can license whatever is invented by most of the Berkeley scientists.
Ervin said such private agreements invite criticism that universities also using federal grants - public money - are helping to invent technology that is privately licensed.
The OSU-PSU study will include extensive interviews of university and industry experts, a survey of scientists, technology officers and administrators, and biotechnology research models.
The study also will include workshops, state and national policy briefings, and a national conference.
***
2. Journals demand that authors declare their independence of sponsors
Roger Dobson Abergavenny
BMJ 2002;324:192 ( 26 January )
News extra
Authors of papers submitted to the leading neurology journals will be required to declare that they have the right to publish any and all of their data, whatever the views of the sponsor. Without that and other written assurances, articles will not be considered for publication in the journals, say the editors in an editorial in the Journal of Neurology, Neurosurgery, and Psychiatry (2002;72:143).
"Corporate sponsors must not be allowed to influence publication, or indeed to prevent it, especially when the data are not supportive of their product. Authors, editors, and industry sponsors are aware of these matters and it is now time to address them," they say.
The neurology journals, like others, already require each author to sign a statement of his or her financial arrangements with public, private, and industry sources of support, but the editors say that non-financial conflicts of interest between authors and corporate sponsors are of equal concern and require attention.
"These include the need for an open and candid relationship between authors and the policies of the sponsoring companies with regard to academic freedom. Issues of control and complete access to all data, conduct of statistical studies and analyses, manuscript preparation, and decisions to publish are of increasing importance and concern," they say.
"We firmly believe that manuscripts submitted to our journals are the intellectual property of the authors, not the study sponsor. Academic freedom includes the right of authors to have access to all of the data obtained in their study, to review it, obtain statistical analyses independently, and to publish their data based on their own decisions and not those of the financial sponsor.
"We will now require the principal author to declare in writing that he or she will take full responsibility for the data, the analyses and interpretation, and the conduct of the research; that he or she had full access to all of the data; and that he or she had the right to publish any and all data, separate and apart from the attitudes of the sponsor. Without these written assurances, we will not consider the paper for review."
The editorial is signed by the editors of the Archives of Neurology; Muscle and Nerve; European Journal of Neurology; Neurology; Stroke; Clinical Neurophysiology; Annals of Neurology; Journal of Neurology, Neurosurgery, and Psychiatry; Movement Disorders; Journal of the Neurological Sciences; Brain; Epilepsia; Neurorehabilitation and Neural Repair; and the Canadian Journal of Neurological Sciences.
***
"The universities are cheering us on, telling us to get closer to industry, encouraging us to consult with big business. The bottom line is to improve the corporate bottom line. It's the way we move up, get strokes... We can't help but be influenced from time to time by our desire to see certain results happen in the lab."
"All of these companies have a piece of me," Benedict says. "I'm getting checks waved at me from Monsanto and American Cyanamid and Dow, and it's hard to balance the public interest with the private interest. It's a very difficult juggling act, and sometimes I don't know how to juggle it all."
- University of Texas A&M entomologist John Benedict blames the system.
[https://members.tripod.com/~ngin/pblinks2.htm]