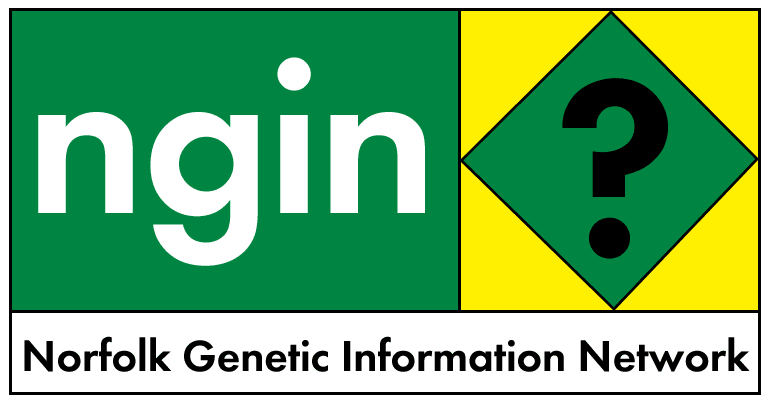 25 January 2002
EU LIABILITY PLANS TOO WEAK ON GMOS / JOSE BOVE ARGUES AGAINST PRISON SENTENCE / ITALY SAYS WILL NOT TOLERATE GM SEED CONTAMINATION / BAD SEEDS IN COURT /
BAYER BLOCKADE ETC.
1. EU liability plans too weak on GMOs
2. Jose Bove argues against prison sentence
3. Italy Says Will Not Tolerate GM Seed Contamination
4. Bad seeds in court
5. EU attempts to soothe fears and boost biotech
6. More on Bayer blockade
***
1. EU liability plans too weak on GMOs - Greenpeace
By Robin Pomeroy BRUSSELS, Jan 23 (Reuters)
A draft EU law to make companies pay for damaging the environment will not reduce the risk that genetically modified organisms (GMOs) would cross-breed with natural plants, Greenpeace said on Wednesday. Whether the liability rules cover GMOs effectively may be crucial in persuading the EU bloc to lift an informal ban on new GM strains that has been in place since 1998. The proposed liability law, put forward by the European Commission, would force companies damaging flora and fauna and polluting air and water to repair the damage or pay hefty fines. The Commission, the European Union's executive arm, explicitly included GMOs as one of the sectors, alongside industries like chemicals and waste management, to be covered by the law, in an attempt to ease EU states' hostility to GMOs. A group of EU countries led by France said then it would not allow any new GMOs to be grown or sold until strict new regulations on segregating them from conventional strains and protecting the environment and human health were in place. Some of those countries said this would have to include an environmental liability regime that would ensure industry paid for any damage to biodiversity. "(EU Environment) Commissioner Wallstrom has delivered on this," EU spokeswoman Pia Ahrenkilde-Hansen told Reuters. "The deliberate release of GMOs into the environment is covered (by the proposals) just like any other potentially risky activity."
GMO ROW UNRESOLVED
The Commission, fearful of a possible trade dispute with the United States if the EU continues to block imports of GM crops that are commonly cultivated there, is urging EU governments to give up the moratorium now all the new regulations are drafted. "This (the liability plan) is an important step in the commissioner's efforts to solve this problem," Ahrenkilde-Hansen said. Keen to promote its economic potential, the Commission also produced a separate 30-page strategy on boosting biotechnology on Wednesday. But green groups have attacked the liability proposal for allowing companies too many possible legal defences, not only in the GMO sector, but across the board. "This directive is irresponsible. It's little better than a giant greenwash," Greenpeace spokesman Lorenzo Consoli said. If GM "contamination" (cross-breeding with a non-GM species) occurred, as long as the GM crop had a permit to be used in the EU, neither the farmer nor the GM maker could be sued, Consoli said. "There won't be any positive effect for GMOs." The law, which is subject to amendment or rejection by EU member states and the European Parliament, is sure to be the subject of fierce lobbying from the biotechnology industry and environmentalists.
***
2. French campaigner Jose Bove argues against prison sentence
Agence France Presse January 23, 2002
PARIS, Jan 23: Lawyers for French anti-globalisation campaigner Jose Bove went to court Wednesday to appeal against a judgement ordering him to three months in prison for smashing up a McDonald's outlet in 1999. No verdict was handed down during the 15-minute hearing, which was held in the highest criminal appeals court in Paris and barred to the public. The judge said he would give his decision on February 6. Bove was not present in the court. The appeal is Bove's last chance to avoid going behind bars. If he loses, as he did in a lower appeals court last year, the sentence becomes definitive and the judge would almost certainly order him to start serving his time immediately. The appeal stems from a protest in August 1999 in which Bove and fellow militants tore apart a McDonald's under construction in Millau, southern France.
The action was meant to attract attention to a 100 percent punitive tax slapped on Roquefort cheese by the United States in response to an EU ban on US-produced hormone-laced beef. Bove's attorney Claire Waquet has argued he should not be punished because the destruction of the fast-food restaurant was a "necessity" given the US tariff, but the state prosecutor urged the judge to reject that. The prosecutor also said the judge should uphold a lesser sentence Bove was appealing, a 916-euro (806-dollar) fine for the brief detention of three agriculture ministry officials in a separate incident. Moustachioed in the style of French comic-book character Asterix, Bove has become something of a hero among farmers and sections of French society opposed to globalisation and to mass-produced and genetically modified food. Regardless of the result of this appeal, the Paris court will likely be asked to rule on another, six-month sentence given to Bove last December for the destruction of experimental genetically modified rice crops in June 1999. LOAD-DATE: January 23, 2002
***
3. Italy Says Will Not Tolerate GM Seed Contamination
ROME, Reuters, Thursday January
- Italy will not tolerate the accidental contamination of seeds with genetic material and needs to invest at least 50 million euros to enforce its policy, Farm Minister Giovanni Alemanno said on Thursday. "The position that we have on seeds is a position of 'zero tolerance' within the technical limits," Alemanno told a news conference ahead of the country's spring crop sowing campaign, due to start in the next few weeks. The minister also said that civil servants would meet farmers, seed industry officials and consumers in the coming weeks to chart a new strategy on agriculture and the marketing of genetically modified (GM) seeds. Alemanno, a member of the center-right government of Prime Minister Silvio Berlusconi, said authorities would need to invest at least 50 million euros in customs and other controls to guarantee seeds were free of genetic material. He did not elaborate. Italian farmers expect to sow some 1.5 million hectares to maize and soybeans this spring, farm groups say. Seed industry officials say it is very hard to ensure the complete absence of genetic material in seed shipments. Environmental group greenpeace welcomed Alemanno's declaration of "zero tolerance" and called for systematic controls by authorities to prevent accidental contamination of seed stocks. "Now the minister should make sure that the zero threshold is really adhered to in the spring sowings," Greenpeace spokesman Luca Colombo said. EU countries have imposed a moratorium on imports of biotech food, tolerating only up to one percent level of GMOs in each product in response to public concerns about the safety of such technology.
***
4. Bad seeds in court
By Thomas Hayden
U.S. News & World Report January 28, 2002
SCIENCE & MEDICINE; Vol. 132 , No. 3; Pg. 34
When genetically modified plants contaminate their crops, organic farmers fight big biotech
Imagine you're in Denver. Now drive north for 20 hours straight. Welcome to Maymont, Saskatchewan, a place sort of like North Dakota--only colder. Dale Beaudoin, 55, runs an organic farm here on the Canadian prairie. "It's fairly nice, I guess, when it isn't dry," he says. Dry, however, is a good word for his farm's cash flow. Beaudoin got premium prices for keeping his crops free of pesticides and other controversial trappings of modern agriculture.
But his 1999 canola harvest tested positive for genetically modified (GM) strains, and its value dropped by a third. So earlier this month Beaudoin joined some 1,000 other farmers in a suit against GM canola makers Monsanto and Aventis, alleging the firms' seeds have contaminated organic fields. The farmers want restitution for lost profits and to block the introduction of GM wheat. Are genetically engineered crops--which contain genes from other species that let plants produce their own pesticides, among other things--actually dangerous? Perhaps more to balance sheets and to the environment than to people.
StarLink GM corn, for instance, was at the center of an uproar two years ago that prompted 300 food products to be yanked from grocery stores. A Centers for Disease Control and Prevention study later found no evidence that StarLink actually made anyone sick. But in November 2001, scientists reported finding genes from GM corn in Mexican "criollo maize," a source of modern corn varieties. Plant breeders worry such cross-pollination could flood out genetic diversity, making it impossible to breed new strains. And along with contamination from GM seeds blowing into organic fields, farmers in western Canada fear GM-enhanced "superweeds"--problem plants they can't kill with herbicides. "You really can't contain these genes," says Allison Snow, a plant ecologist at Ohio State University.
With biotech companies working on plants that produce drugs and industrial chemicals, she says, "we have to ask if we want those genes getting around."
Weeding out genes
The seed developers tend to argue that individual farmers who buy their GM seeds are responsible for any adverse effects on their neighbors. But a recent Monsanto lawsuit might come back to haunt the biotech companies, says University of Saskatchewan law Prof. Martin Phillipson. In 1998, Monsanto accused Percy Schmeiser, a Saskatchewan farmer, of growing its herbicide-ready canola without permission. The company won a lawsuit by asserting that it retains intellectual property rights over its seed in the field. "They've established that they have a lot of rights," says Phillipson, "but no one's ever tested whether they also have responsibilities."
Beaudoin and his fellow farmers' new lawsuit may force that test. If it succeeds, the suit would throw a wheat-field-size wrench into the biotech giants' plans and encourage similar GM-blocking legal action elsewhere.
Beaudoin says the farmers are scrambling for donations to fund their cause against deep- pocketed corporations, but he doesn't see any options. "Losing canola was tough," he says. "But if they ever got GM wheat on us, it would pretty near be the end."
***
5. EU attempts to soothe fears and boost biotech
By Lisa Jucca BRUSSELS, Jan 23 (Reuters)
The European Union needs to overcome concerns over frontier biotechnology industries if it wants to capture the sector's full potential and catch up with the United States, the European Commission said on Wednesday. Despite rapid growth since 1998, Europe's biotech industry -- often associated with controversial end-products such as genetically modified food -- is today worth only 7 billion to 8 billion euros, roughly one-third as much as its U.S. counterpart. The Commission admitted in a strategy paper unveiled on Wednesday that public fears towards this fledgling industry were a major hindrance to its development and set out a 30-page action plan to remedy the problem by 2010. "Uncertainty about societal acceptance had stifled our competitive position, weakened our research capability and could limit our policy options in the longer term," the commission said in its strategy paper.
Biotechnology, a priority of the EU's 10-year strategy to increase competitiveness, is a cutting-edge industry which brings together life sciences, material sciences and information technology, with applications in the pharmaceutical, manufacturing, food and environmental sectors.
TAINTED SCIENCE
But the science has become tainted in Europe, where the public -- frightened by "mad cow" disease and other major food scares -- associates it mostly with genetically modified (GM) foods. Many fear GM foods may pose unknown risks to human health. Public concerns have been so high-profile that the EU has adopted an informal block on new GM strains, although many are widely cultivated in the United States and elsewhere. The commission forecasts the combined value of biotechnology industries could reach two trillion euros by 2010. But the 15-nation bloc could fail to capture this vast potential if governments did not rapidly implement strategies to foster the sector. "Europe has a base of excellence to build on. But it has not been terribly efficient at turning scientific excellence into economically competitive products," European Commission President Romano Prodi told a press conference. "We are running behind our main competitors. It is clear we are lagging four or five years behind (the United States)." The Commission's strategy suggests that member states strengthen specialized education, foster research and development, and channel more risk capital to the industry. The commission, which has already committed part of its 2002-2006 research budget to such technologies, is also calling on the European Investment Bank to strengthen the capital base of the industry.
***
6. more on Bayer blockade
via
http://uk.indymedia.org/front.php3?article_id=20944&group=webcast
As German multinational Bayer launched on the New York Stock Exchange, activists blockaded their UK Headquarters to highlight their recently acquired status of Europe's biggest GM research company.
UK activists today blockaded Bayer's UK Headquarters in order to highlight their status as Europe's biggest GM research company.
At dawn today a group of around sixty people arrived at the Bayer complex in Newbury, England. Using tripods and lock-on arm tubes they blocked car entrances to the HQ and later a number of the building's doorways. Workers were unable to enter the Bayer multistory car park and many were prevented from reaching their desks. After a blockade of the site lasting six hours, activists left peacefully, of their own accord, without arrest and having made their point.
Bayer are in the process of acquiring Aventis' GM research interests. This will make them the biggest GM company in Europe. The majority of crop trials in the UK this year will be run by them. The inconvenience caused to the company displayed the concerns of people around the world who believe that GM food is neither needed nor wanted.
Newbury town center became full of cars that had been unable to park in the multi-story, making a point about sustainable transport options for commuting and alerting local residents to the chemical giant on their doorstep. Workers were informed of the full nature of their company's activities even though some preferred to live in ignorance.
In addition to genetics, Bayer have a number of questionable activities in the chemical and pharmaceutical sectors. For more info check out www.bayerhazard.com