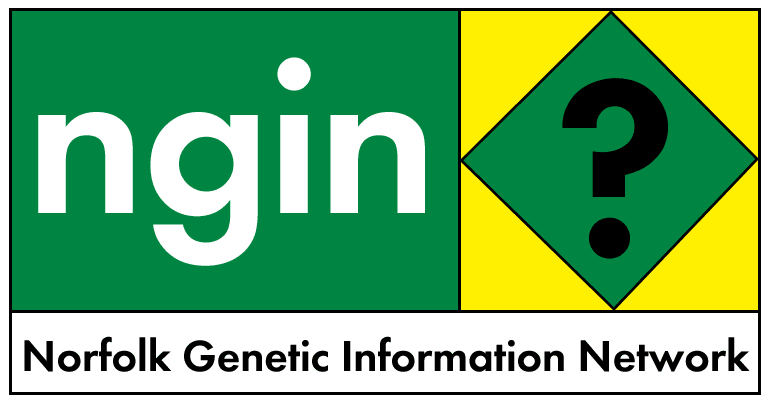 25 February 2003
NO LIFTING OF EU MORATORIUM SAY AG MINISTERS/JAPAN BUYS BRAZIL CORN AMID STARLINK FEAR
Germany, France, Greece, Belgium, Luxembourg and Austria - "outspoken opponents of GM products" - oppose any lifting of the moratorium until laws governing rules on the origin and labelling have come into force.
1.GMO opponents argue against lifting of EU moratorium
2.Japan Grain-Brazil corn bought amid StarLink fear
3.BRAZIL TRAVELS TO SEARCH OUT NON-GMO ARGENTINE CORN
***
1.GMO opponents argue against lifting of EU moratorium
EU Business / Cordis News
http://www.eubusiness.com/cgi-bin/item.cgi?id=104140&d=101&h=240&f=56&dateformat=%25o%20%25B%20%25Y

Agriculture ministers from EU countries opposed to the authorisation of new genetically modified organisms (GMOs) have restated their objection to the lifting of a five year de facto moratorium.
Their comments came in response to calls by EU Health and Consumer Protection Commissioner David Byrne for a lifting of the ban at an Agriculture Council meeting in Brussels on 20 February.
Mr Byrne argued that new authorisation procedures could begin since the Council has agreed on measures governing the labelling and traceability of GMOs, even though the new rules have yet to become law.
But such an approach was opposed by Germany, France, Greece, Belgium, Luxembourg and Austria; outspoken opponents of GM products who argued that new authorisations should not be granted until new laws are in place.
'Germany starts from the principle that the moratorium will only be lifted once the rules on the origin and labelling have come into force,' said Germany's Agriculture Minister Renate K?nast.
The new rules were adopted by EU agriculture ministers at the end of 2002, but have yet to be approved by the European Parliament, where opponents of GMOs could vote to block the measures.
In the same meeting, ministers also looked at issues surrounding the question of co-existence, the practice of growing GM crops near GM free crops and the related issues of cross contamination.
According to Franz Fischler, EU Agriculture Commissioner: 'This will be particularly important once the authorisations of new GMOs resume and genetically modified crops are grown on a larger scale in the EU.'
The debate centred on the economic consequences for organic farmers whose crops had been contaminated by GMOs or, in cases where GM crops have advantageous properties, contamination by non-GM products.
Commissioner Fischler announced that he is preparing a paper which will form the basis for a debate on the issue. 'I hope that we will come out of this debate with some clear policy orientations and a concrete timetable for the future work,' he said.
Provided by CORDIS News
***
2.Japan Grain-Brazil corn bought amid StarLink fear
Reuters
JAPAN: February 25, 2003
http://www.planetark.org/dailynewsstory.cfm/newsid/19942/story.htm
TOKYO - Japanese have bought Brazilian corn in the first import deal with the South American country since the discovery of banned biotech corn in a U.S. shipment last year raised food safety concerns, traders said yesterday.
A major Japanese trading company bought about 16,000 tonnes of Brazilian corn, which will be combined with Argentine corn and milo for shipment to Japan in April, they said. "It was an apparent move to avoid the risk of their cargo being contaminated by (banned) StarLink corn," one trader said.
The name of the company could not be confirmed, traders said.
Some Japanese companies have been considering importing food corn from countries other than the United States due to safety concerns since Japan's Health Ministry discovered traces of gene-spliced StarLink corn in U.S. imports in late December.
StarLink - spliced with a gene that is deadly to the corn borer pest - has been approved in the United States for feed but not for human consumption due to concerns that it might cause allergic reactions. It is not even permitted as feed in Japan.
The discovery of StarLink corn in December was the first by the ministry since the Japanese food safety authority adopted a zero tolerance policy on imports of unapproved biotech crops in April 2001.
The discovery surprised Japan's food industry, which believed there was little chance of contamination after U.S. farmers stopped planting StarLink corn in 2001.
The volume of bought Brazilian corn represented a small part of total food corn Japanese have so far purchased for April-June shipment, estimated at roughly 300,000 tonnes.
Traders said most Japanese buyers remain dependent on U.S. imports for stable and affordable supplies of high-quality corn.
One trading company official said that in addition to 16,000 tonnes of Brazilian corn, around 15,000 tonnes of Chinese corn may have been bought for food use for the second-quarter shipment. But the remaining volume was seen coming from the United States.
"Most Japanese companies keep buying U.S. corn while checking if it is safe from StarLink contamination," he said.
NEW RULE PROVIDES LEEWAY The official also cited a new Japanese rule on feed grain imports, to be introduced by the Agriculture Ministry in April, as another reason for most Japanese firms sticking with U.S. corn imports. Under the new rule, the ministry will allow up to one percent of unapproved genetically modified organisms (GMOs) in feed grains, recognising that accidental contamination of grains can occur in production or distribution.
The new rule will open the way for Japanese grain importers to use cargoes contaminated by StarLink for animal feed, he said. At present, Japanese importers of food grains must destroy or ship back cargoes if they find shipments are contaminated by unapproved GMOs.
Japan is the world's largest net corn importer with annual demand of roughly 16 million tonnes, of which 12 million tonnes are for feed and the rest for food and other uses.
More than 90 percent of its corn needs comes from the United States, the world's largest corn exporter.
Japanese feed makers, meanwhile, have remained slow buyers of U.S. corn in recent weeks due to high U.S. premiums and looming sales of feed grains from government stockpiles.
Feed makers have so far covered about 40 percent of their corn needs for April-June, or 1.2 million tonnes, traders said.
U.S. corn C&F premiums for the second quarter stayed high at around 117-118 cents over the Chicago Board of Trade May futures.
The Mixed Feed Supply Stabilisation Organisation, which holds 670,000 tonnes of corn and 130,000 tonnes of milo in stockpiles with financial assistance from the Agriculture Ministry, plans to sell 150,000 tonnes of grain from stock in April.
***
3.BRAZIL TRAVELS TO SEARCH OUT NON-GMO ARGENTINE CORN
February 21, 2003
Dow Jones [via agnet]
Sao Paulo - Ivan Wedekin, Agriculture Ministry's policy secretary, was cited as saying that a group of Brazilian government and meat industry representatives will visit Argentina to research the possibility of importing non-genetically modified corn, adding, "Since GMOs are prohibited in Brazil, we are helping the private sector import Argentine corn, if it is needed."
Brazil's is a major corn producer, but also a big corn consumer. Meat producers were desperately looking for corn to import at the end of last year as traditional sources - the U.S. and Argentina - only had GMO corn available. If the winter corn crop fails, first half exports are strong and GMOs remain illegal, domestic supply may be tight again this year. According to Wedekin, Argentina has sufficient conventional corn to meet Brazilian needs.