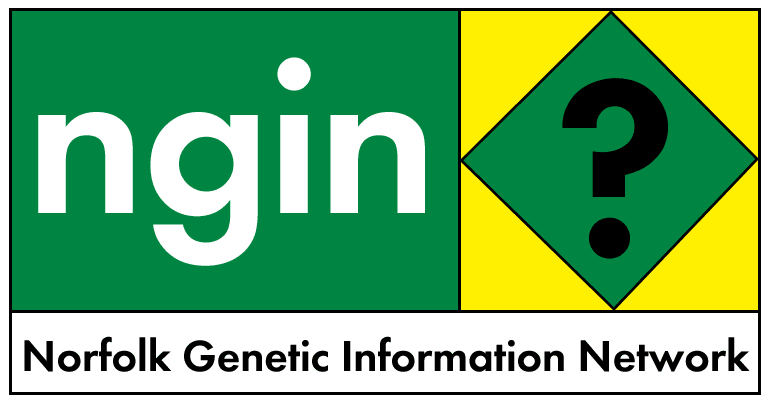 25 May 2002
BIOTECH MINISTER MADE GM MILLIONS - SAINSBURY ATTACKED FOR GM SHARE 'PROFITS' AND OTHER NEWS FROM THE SUNDAY PAPERS
1. Biotech minister made GM millions
2. Sainsbury is attacked for GM share 'profits'
3. Finnie fights bid to gag GM protesters
4. GM 'could kill off' organic farms
5. GM threat to organic farming
***
1. Biotech minister made GM millions: Lord Sainsbury's shares worth £42.6m
Jason Lewis
Mail on Sunday, 26 May 2002
http://www.thisismoney.com/20020526/nm48791.html

GOVERNMENT Minister has made about £20m on GM food shares - while having official responsibility for regulating the 'Frankenstein food' technology.
Lord Sainsbury's shares in a leading biotech investment company, Innotech, have risen from £26.9m in 1998 when he became Minister for Science and Innovation to £42.6m today.
The billionaire peer, who also owns fast-rising shares in another company with interests in GM food, has donated £9m to the Labour Party, nearly half of it since assuming office.
He has said he always 'stands aside' if a conflict of interests arises, but Green campaigners reacted with fury to the revelations. Charles Secrett, director of Friends of the Earth, said: 'This is an outrageous conflict of interests. He is responsible for a key policy area and has been making millions as a result of those policies.'
The GM food issue is anathema to environmentalists but the Government is receptive to the technology. Last week Tony Blair condemned those who sabotaged GM crops and called for an 'informed debate'. But Lord Sainsbury's profits will create a new talking point.
A Government spokesman said that Lord Sainsbury avoided any conflicts of interests and his investments were run by a blind trust. 'He has no knowledge over the assets in the trust which is independently administered on his behalf,' he said. [but Sainsbury retains the power to hire and fire the directors of the Trust, whom he appointed, if he doesn't approve of their decisions!]
***
2. Sainsbury is attacked for GM share 'profits'
By Jo Dillon Political Correspondent
Independent on Sunday, 26 May 2002
http://news.independent.co.uk/uk/environment/story.jsp?story=299098
Lord Sainsbury, the Science minister and a multi-million-pound donor to New Labour, has made £20m paper profit on GM food shares.
The billionaire, a known supporter of controversial GM technology, has shares in Innotech - an investment firm with interests in several biotechnology companies - that rose in value from £26.9m in 1998 to £42.6m at the end of 2000, it was reported last night.
Critics have seized on the disclosure, insisting there was a conflict of interest.
But the Department for Trade and Industry defended the minister last night, stressing that all of Lord Sainsbury's business interests were held in a blind trust and that the department did not have control over policy on GM food and technology.
The news comes as Tony Blair is being put under pressure to make special advisers donate part of their salary to help the Labour Party's cash crisis. The party already has a scheme to force Labour MPs to pay 2 per cent of their salary to the party. Now senior MPs and some ministers are calling on the Prime Minister to impose a similar tithe on spin doctors and other party-appointed advisers.
The wage bill for such advisers - most of it picked up by the taxpayer - is now £4.2m a year. Donations from them could raise around £336,000. Labour is thought to be around £10m in debt after the 2001 Election.
***
3. Finnie fights bid to gag GM protesters
Rob Edwards, Environment Editor
The Sunday Herald, 26th May 2002
http://www.sundayherald.com/24980
WESTMINSTER'S plan to remove the right to object to genetically modified (GM) food has been rejected by Ross Finnie, the Scottish parliament's environment and rural development minister, putting him on a collision course with the Blair government.
A leaked government memo revealed by the Sunday Herald last week proposed a change in the rules to prevent objections to GM seeds being grown in Britain. This 'will be criticised because it will seem that we are trying to silence GM objections,' the memo said.
But in an interview with the Sunday Herald, Finnie has denounced any attempt to abolish the democratic right to challenge government decisions. 'It's not a proposition I would countenance,' he declared.
'I am quite clear in my mind. I did see the report and the clear inference was that there would be no right of objection. That is not a proposition I would go along with. There has to be a right of objection.'
The leak had been a source of 'huge embarrassment' for the Department of Environment, Food and Rural Affairs in London, Finnie disclosed.
It also prompted protests to the leader of the House of Commons, Robin Cook, from a Labour MP, Alan Simpson, as well as a parliamentary motion backed by MPs from all the main parties.
Yet on Thursday, Prime Minister Tony Blair gave GM technology, which has provoked fierce opposition in Scotland, his enthusiastic backing. There was a small band of anti-GM protesters, he said, 'who genuinely want to stifle informed debate.'
Finnie's statement has been welcomed by environmental groups. 'There is enormous frustration that there has been no real opportunity to debate the potential risk and benefits of these crops and that we are being driven by the commercial imperatives of industry, supported, it seems, by the Prime Minister himself,' said Kevin Dunion, the chief executive of Friends of the Earth Scotland.
Concern remains, however, that the specific plan to exclude GM safety from the grounds for objecting to new seeds may still go ahead. Although Finnie insisted the public must have a right to object, he conceded that 'there were issues as to how you arrive at those decisions'.
And the minister was determinedly unapologetic for his pro-GM stance, which has provoked a political furore. He has no worries about GM food, he told the Sunday Herald, and he was prepared to stake his honour as a minister on his backing for the GM crop trials.
see also:
[Finnie interview] Why Scotland's environment minister loves GM foods so much he's prepared to risk his career by supporting them
http://www.sundayherald.com/24918
***
4. GM 'could kill off' organic farms
Gaby Hinsliff, chief political correspondent
The Observer, Sunday May 26, 2002
http://www.guardian.co.uk/gmdebate/Story/0,2763,722463,00.html
Organic farming in Britain could be doomed if the Government approves the cultivation of genetically modified crops, according to a European Union report warning that it is 'virtually impossible' to stop cross-contamination.
Ministers are considering plans to declare swaths of countryside 'GM free' - reserving other regions for the controversial crops. The move is likely to divide farmers and trigger local resistance aimed at safeguarding non-GM food.
The move, following Tony Blair's insistence last week that he could see 'no health risks' in GM food, comes amid a looming row over American attempts to swamp European markets with food made from GM ingredients and with no warning labels.
The US is threatening what could be a highly damaging trade war over tough new EU proposals, to be put to the vote on 4 June, for any food using GM ingredients to be labelled so that anxious shoppers can boycott it.
Consumer groups and retailers are furious that the Government is backing the US in rejecting stricter rules.
'Consumers want to know what they are getting,' said Adrian Bebb, of Friends of the Earth. 'The Americans are upset because they have gone big time into growing GM maize and they didn't look to see if they had a market - and it turns out they don't.'
The labelling row will only increase fears over the threatened move towards full commercial farming of GM crops in Britain when current experiments finish in 2003.
Organic farmers fear that the risk of contamination of their crops, which can only be certified organic if they contain no trace of GM, is so great many would be forced out of business.
A new report from the European Commission's Joint Research Centre on potato, maize and oilseed rape, warns that preventing contamination to organic standards would be 'very difficult and connected to high costs, or virtually impossible' if GM crops are widely adopted.
The shake-up in farming practices needed to restrict contamination - including measures such as staggering flowering times to reduce cross-pollination, monitoring and testing - could add up to a quarter to the price of some crops, putting farmers off growing them.
The Soil Association, representing organic farmers, said GM growing must be banned. 'Our position is and will remain that we do not believe that GM and organic can co-exist,' it said.
The EU report suggests the establishment of GM-free zones as one possible solution. This is understood to be one of four options put to the Cabinet Committee on GM in a secret blueprint for allowing commercial growing if the trials, finishing next year, show no proof of environmental damage.
Other options include simply allowing growing, allowing it with greater separation between GM and normal crops, and a total ban. No decision has yet been taken.
Currently food must be labelled in Europe if more than 1 per cent GM material is detected in it. But campaigners argue that is not enough as once made into oils - used in thousands of foods from biscuits to beans - ingredients such as GM maize and soya are hard to detect.
Government advisers at the Food Standards Agency have dismissed the proposed new rules as 'unworkable', although the British Retail Consortium, representing supermarkets that would operate the rules, disagrees.
The US is arguing that the tougher new rules would be an unfair trade barrier to its foods. Although it has not yet formally complained to the World Trade Organisation - the trigger for a trade war - US trade representative Robert Zoellick said earlier this year that he was 'very strongly considering bringing a WTO action'.
Despite the Government's sympathy with their case, Patricia Hewitt, the Trade and Industry Secretary, has warned her US counterparts that aggression will backfire with anxious shoppers.
She said: 'I have been working very hard to try to explain to the Americans the enormous strength of feeling on food safety issues in Europe.
'But the UK government is determined that the EU sticks to the WTO rules.'
***
5. GM threat to organic farming
By Geoffrey Lean, Environment Editor
The Independent on Sunday, 26 May 2002
http://news.independent.co.uk/world/environment/story.jsp?story=299036
Organic farming will be forced out of production in Britain and across Europe if GM crops are grown commercially, a startling new EU report concludes.
The report - which is so controversial that top EC officials tried to stop it being made public - shows that organic farms will become so contaminated by genes from the new crops that they can no longer be licensed or will have to spend so much money trying to protect themselves that they will become uneconomic. Conventional non-GM farms will also be seriously affected.
Drawn up as a result of two years of studies in Britain, France, Italy and Germany, it provides the most damning confirmation to date of the arguments, long advanced by environmentalists, that it is not possible for GM and organic farming to co-exist and that, as a result, shoppers will be denied a choice of what to buy.
The conclusion is politically explosive because the demand for organic produce is increasing rapidly across Europe, while consumer resistance to GM food has forced supermarkets not to stock it.
The Director General of the EC's Joint Research Centre, which produced the report, submitted it with a letter saying: "In view of the sensitivity of the issue, I would suggest that the report be kept for internal use within the Commission only."
Publication of the findings is embarrassing for the Government. On Friday the Prime Minister denounced GM opponents as using "emotion to drive out reason".
The report - which follows a study by the European Environment Agency warning that genes from GM crops will travel long distances, creating superweeds - studies the effects of growing modified maize, potatoes and oilseed rape commercially on several types of farms.
It found that even if only a tenth of a country or region was planted with them - far less that the 54 per cent of Canada now under GM crops - keeping contamination at a level that would allow organic farming to continue would be "extremely difficult for any farm-crop combination in the scenarios considered".
It adds that when contamination occurred every year through "the wide-ranging cultivation of GM crops" in an area "organic farms will lose their organic status and face severe problems to grow their crops according to the regulations given by the EU".
GM farmers would also be at risk, it added, because organic farmers might well be entitled to compensation.
Yesterday, Adrian Bebb, food campaigner of Friends of the Earth, said: "This report shows that if GM crops are grown in Britain farming will be plunged into even greater crisis and consumers will be denied their fundamental right to choose what they and their children will eat."
---
Monsanto's web of deceit:
https://ngin.tripod.com/deceit_index.html