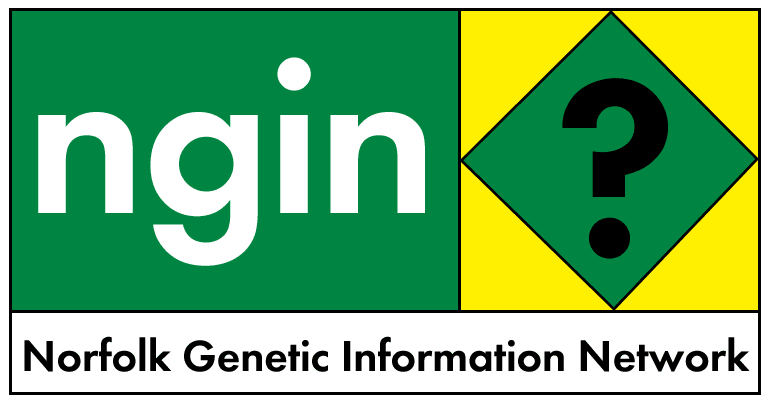 25 September 2002
NEW RESEARCH CONFIRMS CUSTOMERS WANT GM-FREE HONEY
For more information on this topic, please see the new "Honey and Bees" page here: http://www.gmfoodnews.com/
Marcus Williamson
Editor, Genetically Modified Food-News
http://www.gmfoodnews.com/
PRESS RELEASE
NEW RESEARCH CONFIRMS CUSTOMERS WANT GM-FREE HONEY
From: Genetic Food Alert and the National Association of Health Stores
EMBARGOED until 00.01 Friday 20th September 2002
The British Beekeepers Association and other beekeeping and honey organisations meet today, Friday 20th September, with government and biotech industry representatives to discuss the contamination of honey by GM crops.
A National Opinion Poll of 1000 UK consumers, commissioned by Friends of the Earth and released today, confirms the demand for GM-Free honey. 63% of householders that regularly bought honey want it to be completely GM-free whilst only 16% would willingly buy honey with GM pollen in it.
Honey from Canada, the majority of which is derived from GM oilseed (Canola) crops, is regularly being filtered to remove detectable GM pollen before export to Europe - but it is clear that many consumers and retailers would not feel that filtering makes such honey GM-Free.
"British beekeeping organisations take a more diligent and consumer-friendly stance - they advise all beekeepers to move their hives over six miles away from any GM crop. This meets the 'due diligence' standards of the UK wholefood trade and should satisfy over 99% of customers" said Robert Vint, National Coordinator of Genetic Food Alert. "The European Union takes the view that produce should be labelled as GM if it comes from a GM crop irrespective of whether the final product contains detectable GM genes. Its forthcoming labelling system will be based on traceability and not primarily on expensive DNA tests."
Roger Holby, a beekeeper from Gloucestershire, responded to the Opinion Poll, saying: "The results of this poll confirm what most beekeepers already know. Consumers want their honey to be GM-free but, as revealed by the Sunday Times last week, GM contamination can occur several miles from a GM trial crop. Bee hives are already moved six miles from any GM test sites to virtually eliminate the risk of contamination - and the beekeepers foot the bill for this. Why is it that the biotech companies, who cause the problem, escape scott-free? If GM seeds are commercialised customers will either have to accept GM contamination, or bee keepers in this country will be out of a job."
Dr Mike Abrahams, Chairman of the National Association of Health Stores, said "The Government and biotech industry should not be putting beekeepers and honey retailers in such an impossible position. Why should beekeepers have to move their hives every time a GM crop is planted? - surely it would be fairer for them to ensure that their test crops are not within six miles of any existing hives. If this is impossible and consumer choice cannot be protected then GM crops and trials should be banned in the UK - as was demanded last week by the Scottish Beekeepers Association. We also share their view that the public should have full access to independent, peer-reviewed research showing that GM food and crops are safe before any more outdoor trials are held. We believe that the biotech industry should carry full legal and financial liability for the economic damage they cause other businesses. We demand that the Government stands by its 'Polluter Pays Principle' and compensates beekeepers and retailers for this damage. We hope that all businesses - farmers, beekeepers, honey traders and retailers - affected by these GM crop trials will unite in making these demands."
ENDS

CONTACTS:
Robert Vint, National Coordinator of Genetic Food Alert, is available for interview.
Tel 01803 868523 Email coordinator@geneticfoodalert.org.uk
Dr Mike Abrahams, Chairman of the National Association of Health Stores can be contacted on 0 117 973 1967 or 0789 9922 043
Mike@woats.co.uk
NOTES:
1. Genetic Food Alert (GFA) is the GM campaign of the UK wholefood trade. The National Association of Health Stores (NAHS) represents health food retailers in the UK.
2. The British Beekeepers Association are holding a one day Workshop/Conference on 'GM Crops, Beekeeping & the Honey Industry' on Friday September 20th. 2002 at the National Beekeeping Centre. BBKA Tel: 02476 696679 Fax 02476 690682 www.bbka.org.uk Phil Chandler, representing Devon beekeepers at this meeting, can be contacted for comments on 07050 696533
3. The poll of 1000 people over the age of 15 was commissioned by Friends of the Earth and was carried out by NOP World by telephone from 30th August to 1st September 2002. The poll found that 63% of households that regularly buy honey (at least 4 times per year) did not want it to contain GM pollen. Less than a fifth of regularly honey consumers would accept GM pollen in their honey. Overall 56% of people wanted honey to be GM-free. For details contact: Neil Verlander, Press Officer, Friends of the Earth 020 7566 1649 or 01223 309 308(t), 07712 843 209 (m), 07654 663 764(p)
4. The Sunday Times, September 15, 2002, Mark Macaskill
GM crop taints honey two miles away, test reveals
http://www.timesonline.co.uk/article/0,,2087-416027,00.html
5. New Position Statement of the Scottish Beekeepers Association: "As a result of the request by the Executive Committee for Local Association views on the GM crop issue and a vote taken by the Executive Committee at the 14th September 2002 Executive Meeting at Perth, the following official Scottish Beekeepers' Association Policy on GM crops was agreed: - The Scottish Beekeepers' Association have determined that in the absence of all available documented scientific evidence that GM Crops are safe to humans and the environment there must be a moratorium on all open air planting or commercialisation of all GM crops.
We consider that it is the responsibility of Government to protect both beekeepers and consumers from being adversely affected by exposure to GM contamination which, to do otherwise we consider would contravene our Human Rights"
________________________________
ROBERT VINT, National Co-ordinator
GENETIC FOOD ALERT
coordinator@geneticfoodalert.org.uk www.geneticfoodalert.org.uk
W: 01803 868523
4, Bertram House, Ticklemore Street, TOTNES, Devon TQ9 5EJ UK