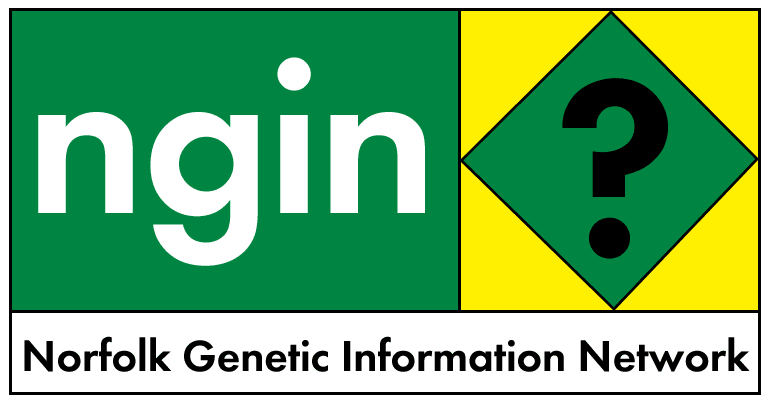 27 April 2002
DEAD COW CLONED/PROTESTING BAYER/GENE KILLERS/CASTLE LATEST/U.S. GROUPS PROTEST
"I'd very much like to come up there and help you," supervisory board Chairman Hermann Strenger said to security staff as they took the man from the ladder
*Single gene leap killed one-fourth of Europe's population
*Scientists Clone Calf from Dead Cow
*Protesters disrupt Bayer shareholders meeting
*Ifgene Workshop
*Locals under siege from GMO's in Dorset
*Latest news from the Castle
*U.S. groups protest gene-altered crops in Chicago
***
Single gene leap led to flea-borne transmission of plague bacterium
A single gene change in a relatively benign recent ancestor of the bacterium that causes bubonic plague played a key role in the evolution of the deadly disease, researchers report in the April 26 issue of the journal Science. By acquiring this gene, the bacterium gradually changed from a germ that causes a mild human stomach illness acquired via contaminated food or water to the flea-borne agent of the "Black Death," which in the 14th century killed one-fourth of Europe's population." (NIH/National Institute of Allergy and Infectious Diseases)
http://www.eurekalert.org/pub_releases/2002-04/nioa-sgl042402.php
***
Scientists Clone Calf from Dead Cow
ATLANTA - Savoring a juicy, high-quality steak? Maybe someday you'll be able to order up a duplicate of the best piece of beef you've ever eaten. Scientists at the University of Georgia have produced the first calf cloned from cells of a slaughtered cow, a breakthrough they say will allow cattle producers to select and clone the choicest beef from their stock. The researchers on Thursday introduced K.C., a healthy female Angus-Hereford cross delivered earlier this week. Her genetic material was extracted from the kidney region of a cow two days after it was killed... Last October, European scientists reported that they had recovered cells from two sheep that had been dead for 18 to 24 hours and used them to produce a healthy clone.(AP)
http://story.news.yahoo.com/news?tmpl=story&u=/ap/20020425/ap_on_sc/cloned_calf_1
***
Protesters disrupt Bayer shareholders meeting
COLOGNE, Germany, April 26 (Reuters) - Protesters disrupted the annual shareholders meeting of Bayer AG on Friday, blasting the company's the genetically modified crop technology.
One protester climbed up a ladder next to a large screen television during a presentation shouting "Down with Bayer'' as security rushed to stop him.
"I'd very much like to come up there and help you,'' supervisory board Chairman Hermann Strenger said to security staff as they took the man from the ladder, drawing applause. "I don't know why such things are allowed at a shareholders meeting.''
Another demonstrator charged the podium and interrupted Strenger's speech, shouting protests about the company's technology before being taken away by security. Bayer has boosted its biotechnology prowess through its 7.25-billion-euro ($6.51 billion) acquisition approved last week of Franco-German Aventis SA's Aventis CropScience.
http://www.agriculture.com/worldwide/AgricultureFarming/04_26_2002.reulb-story-bchealthbayerprotest.html
***
Ifgene Workshop
Genetic Engineering and the Intrinsic Value and Integrity of Animals and Plants - Wednesday 18th to Saturday 21st September 2002, Royal Botanic Garden, Edinburgh (International Forum for Genetic Engineering)
http://www.anth.org/ifgene/2002.htm
***
Locals under siege from GMOs in Dorset
April 25th, 2002: PRESS RELEASE
Once upon a time in a country not far away, a compliant government started spending millions of its people's money on 'testing' a commercial crop which 77% of the electorate said they wanted banned. Now, in the last year of those widely criticised trials, campaigners are scaling new heights in a last ditch attempt to defend the land from biotechs' mutant maize and marauding rape. Land baron Charles Foot woke this morning to find the local peasantry revolting. Foot soldiers reported that around forty people and a large white horse had mobilised by the light of the moon and were now resident in a pink castle on one of the two GM sites that besiege the Littlemoor estate near Weymouth. The castles owners said that the whole thing is a folly but are happy for protesters to use the property for however long it takes to prevent GM maize from being planted this year.
Pink castle - White horse
Today, the first day that the trials can be planted from, colourful flags, banners and bunting ripple in the sea breeze while children ride a cart pulled by the massive white horse. The 30ft pink fortification stands guard over the entrance of the field in which the mutant remains of last years GM maize crop can still be found.The castle's residents welcome support or visitors wishing to find out more about the GM. From the castle, local bard, William Posters said, "This spring English Nature have reported that growing GM will lead to the creation of 'superweeds' as well as threaten the livelihoods of conventional farmers. Britain's top scientific body - the Royal Society - cast further doubt over the safety of GM crops and criticised the current regulations as inadequate. These field trials are a dangerous and pointless farce, if the government won't stop them it's up to all of us to take a stand."
Please phone the contact numbers given below for further information or check out www.sayhi.to/thecastle
Contact: (+44) 07815 925214
or : (+44) 07733 133280
Notes to Editors
This is no joke - it is all real. It is potentially the biggest and prettiest genetics story of the year. You don't want to miss it. The locations of these trials must be published 6 weeks prior to planting. Charles Foot cannot plant elsewhere without another 6 week public notification period, by which time the planting window for maize will be over. By occupying the field the locals hope to stop the further contamination of their area where they have been campaigning conventionally against the trials for over two years. (activities have included 2 rallies at the sites, 5 public meetings, several petitions and a protest ballot at the local school whose playground was under threat from GM being planted next to it.) The GM maize concerned is Chardon LL, designed to be resistant to Aventis' own herbicide (Glufosinate) and is the only GM variety currently going through the approval process for commercialisation. The public hearing about its suitability will be reconvening in Manchester in the next few days.
http://www.connectotel.com/gmfood/pi250402.txt
***
Latest News from the Castle
26th April - Rain. Strong winds. Furled up castle canvas. Mud. Info stall at supermarket. Aventis mark out other fields. Foot plants other fields. - 25th April - Charles Foot plants GM in second Littlemoor field.
http://www.sayhi.to/thecastle
***
U.S. groups protest gene-altered crops in Chicago
CHICAGO, April 17
(Reuters) - About 50 protesters marched outside the Chicago Board of Trade, the world's largest grain exchange, on Wednesday dumping buckets of corn over their heads and calling for an end to the growing trend of genetically altered crops. Wednesday's demonstrations came in the wake of recent news stories raising concerns that unapproved genetically altered canola seed may have ended up in U.S. fields. The protestors, many representing U.S. consumer and farm groups and dressed as business executives in black suits and ties, opposed to the widening use of gene altered crops and called for more tests to ensure the products were safe to eat and safe for the environment. "We're here because the U.S. really has been driving the international push to go at the market with genetically engineered products. This is one of a number of protests across the globe today,'' said Jim Slama, president of Sustain, an environmental group based in Chicago.
REUTERS
http://www.agriculture.com/worldwide/AgricultureFarming/04_17_2002.reuff-story-bcfoodgmoprotest.html