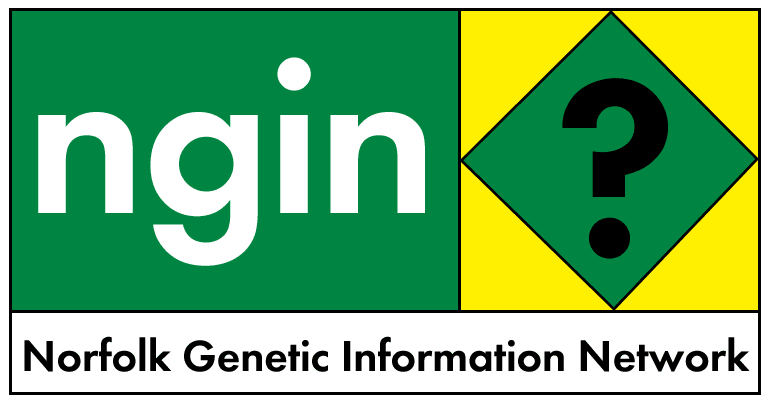 Date: 2 March 2001
STARLINK GETS WORSE: TRADERS FRET & NEW SEED CONTAMINATION
1. Traders fret Japan's StarLink review may drag on
2. "Engineered Corn Turns Up in Seed; Companies Detect 'StarLink' Protein "
---
1. Traders fret Japan's StarLink review may drag on
by Jae Hur, Reuters News, Japan 1 March 2001
TOKYO - Japan could take at least five months to decide whether to approve gene-altered StarLink corn as animal feed, raising fears of possible supply disruptions, traders said yesterday.
Japanese feed importers cautiously welcomed an application last week by Aventis CropScience Japan KK, a unit of Franco-German life sciences company Aventis SA, to sell its StarLink biotech corn to Japan for use in animal feed. The gene-spliced corn is controversial in Japan, where
consumer opposition to genetically modified products has intensified since traces of StarLink were detected in food and animal feed last October.
The discovery prompted Japan, the single-biggest buyer of US corn, to sharply cut its corn purchases, leading the US and Japanese governments to set up a testing protocol to prevent StarLink from being mixed in US corn exports to Japan.
"It's too difficult to say when the government will complete its reviews of StarLink," said a senior trader of a major importer. "But they might be concluded as early as May if there are no problems."

However, as well as reviewing the Aventis application, the ministry is conducting its own safety tests on StarLink, which are not expected to be completed until July.
Ministry officials declined to comment on whether or when they would approve StarLink, which is currently unauthorised for either human or animal consumption in Japan.
In the United States, StarLink was approved for animal feed but not for human consumption due to concerns about potential allergic reactions. It was found in taco shells in September, leading to an eventual recall of more than 300 food products.
FARM MINISTRY SEEN IN DILEMMA
The application has put the Agriculture Ministry in a dilemma since it is trapped between hostile consumer groups and a feed industry concerned about a possible disruption to corn supplies, said a trader at a leading Japanese trading house.
"At the moment, we can replace some of our US corn needs for April/June shipment with Argentine corn, but we can't be sure where to get supplies after that," he said.
Japan imports four million tonnes of corn per year for food and another 12 million tonnes for animal feed, mostly from the United States.
The trader said it was questionable whether Japan would copy Washington and opt for a split-approval of Starlink given that the US go-ahead for its use in animal feed has been blamed for StarLink contamination of food for human consumption.
Regardless of the outcome of the Aventis review, another trader said he expected StarLink approval would have to await the completion of the ministry's safety tests.
The ministry, which overseas feed products, said earlier this month that its test results showed no genetic problems in poultry raised on feed containing StarLink corn.
It is also conducting similar tests on chicken eggs, dairy cattle and pork to probe the safety of animal feed.
In 1998, Aventis sought approval from Japan's Health Ministry to include the gene-spliced grain in food products, but did not receive a reply.
* * *
2. "Engineered Corn Turns Up in Seed; Companies Detect 'StarLink' Protein "
http://www.washingtonpost.com/wp-dyn/articles/A4949-2001Feb28.html
By Marc Kaufman - Washington Post Staff Writer - 1 March 2001
Corn seed about to be sold to farmers for this year's crop has been found to contain small amounts of a genetically engineered variety of the grain that prompted massive recalls of food and crops last year, government and industry sources said yesterday.
Seed companies detected the presence of the engineered corn, known as StarLink, while testing their stocks to make sure the seed was free of the biotech variety, which has been approved only for animal consumption because of concerns about its safety for humans.
There is no immediate public health threat because none of the seed has been planted. But if the problem is found to be widespread, farmers and grain exporters fear it could be devastating because major buyers of American corn in Europe and Asia have said they will refuse to buy any
corn suspected of containing StarLink. The United States earns billion of dollars in corn exports every year.
In response, alarmed representatives of the seed industry and other corn and food industry officials are scheduled to meet today with officials from the three federal agencies that oversee agricultural biotechnology.
"There may be low levels of [the StarLink protein] in some non-StarLink hybrid corn seed," an Agriculture Department official confirmed yesterday. Those attending today's meeting will "look into the issue and further evaluate what steps may be necessary to address it."
The worried reaction to the discovery illustrates how controversial and sensitive the issue of genetically engineered crops has become. Although most scientific organizations have concluded the crops are safe, there is widespread public concern in Europe and Japan that genetically
modified crops could cause unforeseen environmental and human health problems, and there is some evidence that concerns are growing in the United States as well.
StarLink contains a gene spliced in to produce a form of a protein naturally made by a bacterium called Bacillus thuringienis, or Bt. The protein kills the destructive European corn borer. Other genetically engineered crops on the market contain forms of the Bt protein, but those have been approved for human and animal use, avoiding the problem that StarLink caused.
Industry sources said yesterday that it was unclear how the seed corn came to contain the StarLink protein, called Cry9c. Federal regulators have required farmers growing genetically modified crops to plant buffer crops of non-modified plants because of concerns that pollen would drift onto nearby fields and cross-breed with conventional crops.
The creator of StarLink, Aventis CropScience, maintains the corn is safe for human consumption and has asked the Environmental Protection Agency to approve it retroactively for human use to avert future disruptions of the corn supply. But the agency is under intense pressure from critics
of biotechnology to keep the ban on human use. The EPA has declined to approve StarLink for humans because Cry9c breaks down more slowly than similar biotech products, raising fears that it could cause dangerous allergic reactions.
Industry sources said the level of Cry9c being found in corn seed is very low. But because the protein is not allowed in food at all, any found in this year's corn would be considered a contaminant.
Ships filled with American corn were turned back from Japan last year after officials found StarLink in the shipments.
The Agriculture Department recently reported that corn exports have declined this year, and analysts have pointed to StarLink as the reason.
Last year Aventis officials initiated a massive and expensive buyback of StarLink corn, and corn found to contain StarLink, after they discovered that it had been inadvertently mixed with corn destined for human consumption. A company official said yesterday that 94 million bushels
of corn have been purchased under the program and that 99 percent of the 1999 and 2000 corn has been identified and contained.
In all, the official said, more than 28,000 truckloads, 15,000 rail cars and 285 barges of corn tested positive for StarLink. It was unclear yesterday how many seed companies have found Cry9c in their products.
Representatives of the American Seed Trade Association, who are expected to be at the meeting today, declined to comment yesterday. The discovery of StarLink in food ranging from taco shells to beer last year underscored how difficult it is to segregate genetically modified crops from conventional ones. The presence of the StarLink protein in corn seed suggests segregation may be impossible.

ngin bulletin archive
INDEX