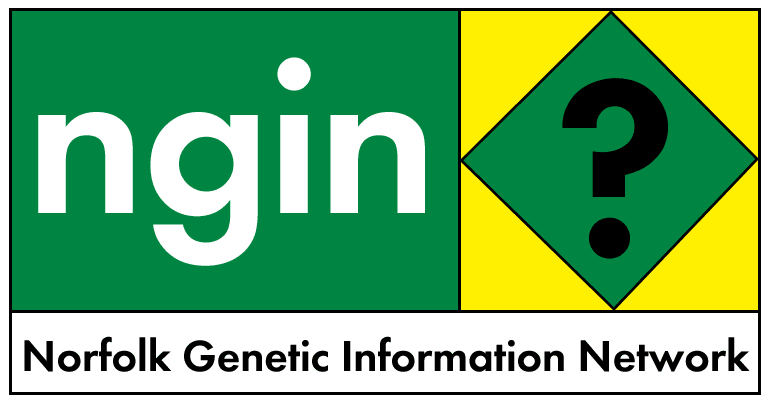 Date: 1 March 2001
DAILY BRIEF - TODAY'S HEADLINES IN THE BIOTECH FOOD DEBATE

The DAILY BRIEF for Thursday, 01 March 2001
FarmPowerNews@Starpower.net - Reporting Breaking News in the Biotech Food Debate
Archived: http://208.141.36.73/listarchive/index.cfm?list_id=30

1. New U.S. Corn Seed Tainted by Gene-Altered Protein
http://news.excite.com/news/r/010301/01/science-food-corn-dc
Reuters - 1 March 2001
WASHINGTON - Corn seed about to be sold to farmers for this year's crop was found to be contaminated by traces of a genetically modified variety of the grain that prompted massive recalls last year, the Washington Post reported on Thursday. Quoting government and industry sources, the Post said seed companies detected the contamination while testing their stocks to make sure the seed was free of the engineered corn, known as StarLink, approved in the U.S. only for animal feed. StarLink is not approved for human consumption because of concerns about potential allergic reactions. It was found in taco shells in September, leading to an eventual recall of
more than 300 food products. The Post said the newly discovered contamination does not pose any immediate public health threat because none of the seed has been planted. But if the contamination is found to be widespread, farmers and grain exporters fear it could be devastating
because major buyers of American corn in Europe and Asia have said they will refuse to buy any corn suspected of being tainted by StarLink, the Post said. Representatives of the seed industry and other corn and food industry officials were scheduled to meet Thursday with officials from
the three federal agencies that oversee agricultural biotechnology, the Post reported.
(1-b) Engineered Corn Turns Up in Seed (Washington Post) - 1 March 2001
http://www.washingtonpost.com/wp-dyn/articles/A4949-2001Feb28.html
Companies Detect 'StarLink' Protein By Marc Kaufman, Washington Post Staff Writer
Corn seed about to be sold to farmers for this year's crop has been found to contain small amounts of a genetically engineered variety of the grain that prompted massive recalls of food and crops last year, government and industry sources said yesterday. Seed companies detected the presence of the engineered corn, known as StarLink, while testing their stocks to make sure the seed was free of the biotech variety, which has been approved only for animal consumption because of concerns
about its safety for humans. There is no immediate public health threat...
(1-c) Contaminated Corn Seed Found (Associated Press, 1 March)
http://www.nytimes.com/aponline/national/AP-Biotech-Corn.html?searchpv=aponline
(2) Britain's GM Crop Trials to Test for Possible Effects on Wildlife
New GM crop trials go ahead. www.OrganicTS.com news (Western Daily
Press News, 1 March 2001, By Matthew George) Data: www.detr.gov.uk .
SEVEN new sites in the West have been chosen for trials of controversial GM crops, it was announced yesterday. Environment Minister Michael Meacher said the trials were vital to discover whether GM crops would cause any damage to wildlife. But green campaigners are adamantly
opposed to any test sites, and there have been a series of attacks on GM crops around the country. Blaisdon, near Cinderford, Twigworth, near Gloucester, and Preston Wynne, near Hereford, are among 26 new beet sites. And fields at Wormington and Aston Somerville, which are both near the Gloucestershire/Worcestershire border, Chipping Campden, and Bincombe, in Dorset, are included in the list of 27 new sites for spring-sown oilseed rape... Mr Meacher said: "The purpose of these trials is to provide systematic answers to the question as to whether
the planting of herbicide-tolerant GM crops and the use of weedkillers associated with them will cause any detriment to wildlife. They are not about the safety of GM technology." He said the results would be checked by independent scientists, and the results would be made public at the
end of the trials. The trials are part of a three-year programme which will end in 2002-03, and the Government and industry have agreed there will be no commercial growing of GM crops before then...
(2-b) Britain announces new GM crop trials. Reuters - 28 February
http://news.altavista.com/scripts/editorial.dll?ei=2403699&ern=y
Britain announced a new round of genetically modified crop trials on Wednesday in a move swifly condemned by environmentalists. SCIMAC, an industry group charged by the government
to draw up rules governing the release of GM into the environment, said there would be 32 sites of GM oilseed rape -- 27 sites in England and five in Scotland -- and 26 for sugar or fodder beet. ``Each field-scale site will be planted with the GM crop in one half of the field, and an equivalent non-GM crop in the other half,'' SCIMAC said in a statement. ``Independent scientists will monitor each site for any differences in the abundance and diversity of farmland wildlife.'' SCIMAC chairman Roger Turner said...
3. New Era Dawns for GMO's in Europe - Farming News - 22 February 2001
http://208.141.36.73/listarchive/index.cfm?list_id=30 2/28 4:24-pm post.
The European Commission is heralding a new era for genetically- modified crops and food, with Environment Commissioner Margot Wallstrom and Food Safety Commissioner David Byrne
forecasting that "informed consumers making informed choices" will allow the EU to "profit from the benefits of these new technologies". The new rules agreed by the European Parliament make public consultation and labelling compulsory. Traceability and monitoring for long-term effects
will also become compulsory, and the Commission has promised to extend labelling and traceability rules to finished food products containing GM ingredients.
4. GM Trials - Expansion & Contamination (Friends of the Earth) 28 February 2001 Release.
The massive rise in (United Kingdom) GM farm scale trial sites, announced today, will lead to the widespread contamination of food and the countryside Friends of the Earth warned. The livelihoods of neighbouring farmers and beekeepers, who are meeting the demand for GM-free food, will be seriously threatened. FOE also slammed the recent government decision to extend separation distances around GM crops as a deception. The new distances are designed to allow
up to 1 % of neighbouring crops to be contaminated, and not to prevent it totally as the public demands. Friends of the Earth also warned farmers and bee-keepers near the trials that GM material will be collected by honey bees and could escape into neighbouring crops [1].
In addition, GM material could jump into soil bacteria and contaminate farmland, permanently affecting land value [2]. Legal liability for GM contamination of food, crops and honey has not
been resolved. The UK Government has so far failed to push for European legislation to deal with liability. FOE is calling on all parties to pledge themselves to introducing legislation in their Election manifestos. A bill making the biotechnology companies fully liable for any harm to human health, animal health, biodiversity and economic damage to farmers was presented to Parliament last year by Alan Simpson MP. It received a second reading. But the Government failed to support it and it failed. Pete Riley GM Campaigner at Friends of the Earth said: "Once again the biotech industry is being allowed to gamble with our countryside. Separation distances are entirely inadequate, and GM contamination will creep into our food. Perhaps this is what the Government intends. These crops threaten the livelihoods of those that are meeting the massive demand for GM-free food. They also represent a long-term risk to the environment. The Government has
failed to make the biotech industry responsible for its crops. If anything goes wrong it is unclear who would be expected to pick up the compensation bill. Strict liability legislation would ensure that GM companies act responsibly towards innocent farmers and beekeepers. FOE will be challenging all political parties to pledge themselves to this in the run up to the General Election".
[1] Monitoring of pollen movement from a farm scale trial in Oxfordshire in 1999 found pollen in
the air at over four times the revised separation distance that the Government announced earlier this month (6th Feb). Honey bees were found to have travelled 4.5km to collect pollen from the same field. Last spring a FOE survey discovered retail honey samples from areas close to GM oilseed test sites to be contaminated with GM pollen.
[2] The Royal Institute of Chartered Surveyors surveyed members in 1999 and 58% believed that growing GM crops could adversely affect land values.
5. Answer to Modified Food Problem May Be Labeling
http://www.earthvision.net/ColdFusion/News_Page1.cfm?NewsID=15019
EarthVision Environmental News - SAN FRANCISCO, February 27, 2001 -
Although the voice against genetically modified foods in the US is not very loud, much of the rest of the world is screaming against the genetic tinkering. As a result, modified crops grown in the US are not enjoying much success abroad. The answer to this problem may seem to be counterintuitive, but Lydia Zepeda, a University of Wisconsin-Madison associate professor for consumer science, says American farmers might look to government-mandated labels for entry back into the global market. Zepeda was part of a forum examining the public sector's role in
biotechnology at the recent annual meeting of the American Association for the Advancement of Science in San Francisco. According to Zepeda, in 1999 alone, US farmers lost $300 million in overseas sales of unwanted genetically modified corn, primarily from getting shut out of the European market. Zepeda says that loss more than surpasses the cost savings farmers saw from reduced pesticide applications, the primary advantage of planting the modified corn. While this was happening, US organic sales skyrocketed, in large part because of the demand from US
consumers for foods free of genetically modified organisms says Zepeda. In fact, the demand for organic soybeans is so high the US is now importing them from China.
6.a Aventis and Monsanto Failed to Remove GM canola seeds after harvesting 11 field
trials in Tasmania. Not Too Late To Retain GE-free Status.
(March 1, 2001, Ausralian Broadcasting Corporation (ABC) News).

http://www.excite.com.au/news/story/abc/20010301/14/tech/abc-1mar2001-54.inp
The Gene Ethics Network says it is not too late for Tasmania to retain its GE-free status, as long as there is an immediate freeze on all trials. The Federal Government's Gene Technology Regulator has found multinationals, Aventis and Monsanto, failed to remove GM canola seeds
after harvesting 11 field trials in Tasmania. It says GM canola plants have since regrown on many of the sites. The director of the Gene Ethics Network, Bob Phelps, says there should be no more releases until changes are made to Federal control mechanisms. Mr Phelps says there is still
time to clean up the trials' remnants. "Canola hasn't yet been extensively grown in Tasmania - these are field trial sites," he said. "They can be cleaned up and I believe they should be urgently cleaned
up. "It is possible to monitor them for three years to get rid of the volunteers but that's got to be done in a very serious way and onus has to be put on the companies, the Federal and State Governments together to do the job properly."
6.b Banned GM crops found in Tasmania. Aventis. Monsanto.
http://www.theage.com.au/news/2001/03/01/FFXCCT4WPJC.html
Outraged State Government. Melbourne Age News, By ANDREW DARBY, HOBART,
Thursday 1 March 2001. Breaches of rules controlling genetically modified crops have been uncovered in supposedly GM-free Tasmania. Thousands of regrowth GM canola plants have been found flowering at 11 sites around the state in a Commonwealth audit of fields where crops
were previously grown by agriculture multi-nationals Aventis and Monsanto. The breaches came despite a ban in Tasmania on any growth of GM plants in the open. An outraged State Government, which made public the breaches, said it was astonished not only by their number, but by the previously unknown scale of the trials.
6.c Monsanto admits it broke the GM testing rules in Tasmania
www.cropChoice.com news (February 28, 2001 --Cropchoice news)
Monsanto admitted that it broke Australia's guidelines for conducting trials on genetically engineered crops. The Australian government found that Monsanto and Aventis, the maker of the StarLink transgenic corn that contaminated much of the U.S. corn supply, didn't adequately clean
up 11 Tasmanian sites on which they performed trials on genetically modified canola. The Tasmanian state government is examining its legal options. Source: ABC News.
7. UK: Greenpeace calls on government to halt imminent GM trials and remove
flower heads from current GM trials - 1 March 2001
http://just-food.com/news_detail.asp?art=26236&app=1
Press Release, Greenpeace, yesterday, attacked the government for announcing new GM trial sites (1) despite the fact a review into how imported Canadian seed was contaminated with GM has yet to be completed. Greenpeace wrote to Environment Minister Michael Meacher outlining their concerns last week. In the letter Greenpeace called on the Government to remove the flower heads from all GM crops currently growing to prevent contamination of surrounding farms and to
halt new GM trials. Last year, UK farmers bought seed from Canada that was found to be GM-contaminated. The error lead to 13,700 hectares of UK farmland being sown with contaminated rapeseed. Canadian Authorities are still investigating if this contamination was caused by GM crops cross-pollinating with conventional crops planted over 800 metres away.
This incident prompted the UK Government to launch a full review of separation distances between GM and conventional crops. The Review was initiated as a three-pronged enquiry encompassing a scientific review, a public consultation and an investigation into what caused the Canadian incident...
end.







ngin bulletin archive
INDEX