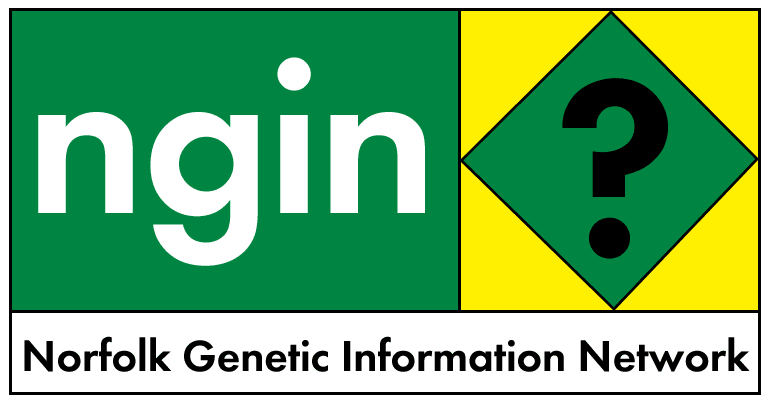 28 May 2002
HOW MONSANTO HARASSES FARMERS/GM-FREE ZONES FOR OZ
1. How Monsanto harasses farmers
2. Food industry won't use GMOs
3. Oz States set own GM-free zones
4. UK: Ad campaign to "soften up" public opinion
5. Silent protest in GM fields
***
1. How Monsanto harasses farmers
If we want to know how British farmers can "benefit" from growing GM crops pending Biotech Blair's go-ahead for commercial cultivation, we only have to look to Canada.
Carlyle Moritz, a Canadian farmer who testified on behalf of Percy Schmeiser in his fight against Monsanto is now facing the wrath of Monsanto. Monsanto's investigators Robertson Investigations paid Moritz a visit in 2001 and at that time it was clear to Moritz that he was being investigated solely because he was supportive of Schmeiser in his dispute against Monsanto.
Visit http://www.percyschmeiser.com/Revenge.htm to read the story of how Monsanto harasses farmers who don't toe its corporate line.
The page includes Monsanto's threatening letter to Moritz and the reply from Moritz's lawyer. Schmeiser has sunk his life savings into defending himself against Monsanto. Now Moritz too must set aside part of his hard-earned income to employ lawyers to counter Monsanto's apparently groundless allegations. He must also spend many hours taking samples of his own crops, having them tested, and keeping meticulous documentation to prove his innocence.
***
2. Manufacturers' GM timescale
http://www.utvinternet.com/news_disp/indepth.asp?id=18426&r=3&pt=n
MONDAY 27/05/02 16:25:45
The vast majority of food and drink manufacturers say there is little chance of them making products containing genetically modified ingredients for at least the next five years, according to research announced today.


Seventy-per-cent of the 376 firms questioned said they either disagreed or disagreed strongly with any suggestion the market for GM food or drink in the UK would take off in the near future.
Rick Pendrous, editor of the trade magazine Food Monthly who conducted the survey, said: "Despite fears by leading industry figures about a possible trade war with the US unless Europe opens its markets to GM ingredients, those responsible for developing new food and drink products donít expect to be using them."
***
3. States set own GM-free zones
By Benjamin Haslem
The Australian, May 27, 2002
http://www.theaustralian.news.com.au/common/story_page/0,5744,4392958%255E2702,00.html
CONSUMER confidence in the integrity of foods marketed as free of genetic modifications has been boosted by a landmark agreement between the commonwealth and states that allows the establishment of GM-free agriculture zones.
A meeting on Friday of the Gene Technology Ministerial Council agreed to issue a policy principle allowing the states and territories to pass laws to establish zones in which genetically modified crops cannot be grown. Zones in which only GM crops can be grown can also be established.
The zones will allow producers to market produce labelled GM-free or organic knowing their crops have not been contaminated by GM-crops nearby, a spokeswoman for the council said yesterday.
Both South Australia and Victoria have established legislation to create the zones, and all other state and territory governments are committed to following suit.
Tasmania has declared the entire state GM-free.
Friday's resolution means the commonwealth's Gene Technology Regulator, Sue Meek, can now only override a state decision to establish a zone if public health and safety or the environment are at risk.
The regulator issues licences to farmers wanting to grow GM crops and, following the resolution, will have to recognise zones established by state and territory governments.
Federal Health Minister Kay Patterson said Friday's outcome was evidence of the agreement that existed across governments on the issue of GM foods. "The council's primary aim is to ensure that all Australians benefit from a sound, world-class regulatory system which protects the health and safety of Australians and the Australian environment, while supporting our aspirations as a world leader in gene technology research and application," Senator Patterson said.
Friday's agreement comes as two giant chemical companies ­ Monsanto and Aventis Cropscience - are poised to apply for an Australian licence to release genetically modified canola.
The move could mean the nation's first commercial crop will be sown next year. Both hope to submit their plans to Dr Meek within three weeks.
Many Australian farmers fear export markets could be damaged and a new breed of herbicide-resistant super weeds could be unleashed through the cultivation of GM crops.
Three supermarket chains in Britain have refused to sell GM products.
Trials have revealed that GM canola pollen can travel up to 3km, more than seven times the 400m buffer zone required for open-field testing.
The Gene Technology Grains Committee, comprising more than 40 industry and government representatives, is developing a supply chain plan for the marketing of GM canola with a strong focus on segregating it from non-GM varieties.
The size of buffer zones and harvesting, handling and shipping rules are also being looked at.
***
4. UK: Ad campaign to "soften up" public opinion on GM crop plantings
27 May 2002
Source: just-food.com editorial team
A government-sponsored advertising campaign is being planned in a bid to "soften up" negative public opinion on widespread planting of GM crops, according to a leaked ministerial briefing memo.
Cabinet ministers will be given the option to approve the campaign this week. If it gets the go-ahead, UK consumers will be confronted with the pros and cons of GM production through television radio ads, posters and leaflets in supermarkets and public meetings. Scientific research backed by David King, the government's chief scientific adviser, and Howard Dalton, the environment department's chief scientific adviser, will be included in the adverts.
The leaked document, which was marked "restricted", does admit that the campaign would be "highly controversial".
Any such campaign is likely to run until next spring, when the government publishes the results of its GM plantings trials.
***
5. Silent protest in GM fields
PROTESTERS silently stood hand in hand yesterday against genetically modified food during the latest demonstration at a farm in the Black Isle. About 350 people stood in line in a field at Roskill Farm, Munlochy, among a GM crop of oil seed rape, before marching off.
full story:
http://news.scotsman.com/inverness.cfm?id=571852002