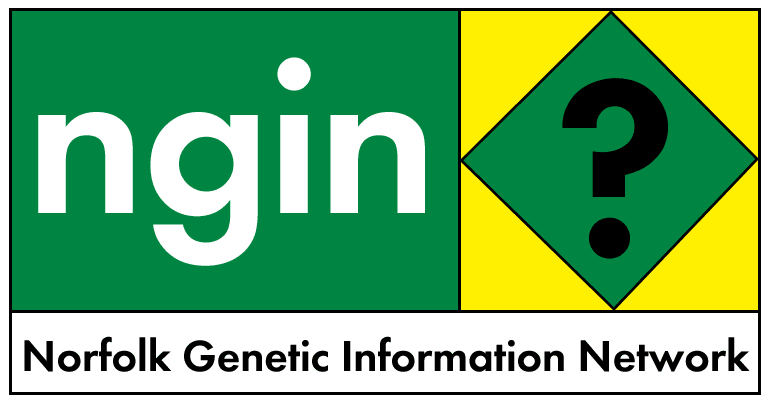 28 July 2002

NO GE BACKDOWN - GREENS HOLD THE LINE AS LABOUR FAILS TO GET MAJORITY

Following the slide in their support after 'corn-gate', Labour's attempt to get an overall majority in the NZ general election has failed, forcing them to seek coalition support to govern. And the Greens, who increased their number of seats by one, despite a fierce anti-Green advertising campaign from Labour and others, say they'll hold the line on their refusal to support any lifting of the moratorium on the commercial release of GMOs.

"I've had so many people ringing, writing, emailing saying it was really, really important we don't give way on this, that New Zealand is relying on us to hold the line on this." - Greens co-leader Jeanette Fitzsimons

1. No GE backdown, say Greens
2. Greens optimistic about role in government

***

1. No GE backdown, say Greens

By HELEN TUNNAH
NZ Herald, 28 July 2002
http://www.nzherald.co.nz/storydisplay.cfm?storyID=2197561&thesection=news&thesubsection=general

Helen Clark will speak with the Greens and United Future over the coming days as she attempts to shore up support for a Labour-led government after yesterday's general election.

However the Green Party made it clear today they would not back away from their bottom-line policy, to withdraw support for any government that lifts the moratorium on the commercial release of genetically modified organisms in October next year.

Miss Clark last night said her preferred option was for a minority coalition government, with Progressive Coalition, with support from other parties as needed.

She said Green Party co-leader Jeanette Fitzsimons had already given their backing to Labour's attempts to form a government.

A Labour-Progressive Coalition alliance would deliver 54 seats in the 120-seat Parliament. Green backing would add another eight seats, and a majority for votes on money supply and confidence.

Miss Clark said today Labour still planned to lift the moratorium.

"I do not expect in October next year there to be a will in Parliament to go to a fresh election."

Green Party co-leader Rod Donald said today his party had many principles but there was one bottom-line.

"We're the only party that's going to ensure a centre-left government remains in power and we hope the Labour party will come to its senses on [the GE] issue.

"It's extraordinary isn't it that if a small party stands up for its principles it has to be expected to be punished by a big party, and that says quite a lot about the way the Labour party operates.

"We'll stick with our principle."

If the Greens withheld support in October, Miss Clark could then turn to United Future for support from its nine MPs, but leader Peter Dunne has already indicated he wants there to be some talks now with Labour about how to progress their core policies.

He would not say what they were, but said they related to the family and social justice.

Last night's results from the snap election, called four months early by Miss Clark on the back of high poll ratings, delivered Labour a slightly improved result from 1999.

Labour picked up 41 per cent of the vote, 2.5 per cent more than three years ago, to secure three more MPs. Their block of 52 MPs is comfortably the largest after the collapse of National.

It will have 12 fewer MPs, down from 39 to 27, after the party vote slumped from 30.5 per cent last election to just over 21 per cent.

Ten sitting National MPs have lost their seats, while many of the much-touted "new blood" were not elected.

New Zealand First secured the third largest group of votes, 10.58 per cent for 13 MPs, but appear likely to be shut out of a coalition. Miss Clark has said she does not want to do business with NZ First leader Winston Peters. She said he had fired the only "ugly" note of the campaign with his anti-immigration and anti-Treaty policies which set New Zealander against New Zealander.

Act performed only marginally better than last election, with 7.09 per cent, and will have nine MPs.

Jim Anderton secured Wigram, with a much-reduced majority, and the Progressive Coalition's 1.75 per cent of the vote should be enough to return Matt Robson to Parliament. However the Democrats, who sided with Anderton in this year's vicious split in the Alliance, will not get any MPs elected in his new party.

The Alliance was wiped out. Leader Laila Harre could not pull off an upset win in Waitakere, and the party polled weakly on the party vote.

***

2. Greens optimistic about role in government

Sunday Star Times, 28 JULY 2002

Greens co-leader Jeanette Fitzsimons was late last night optimistic of the Greens having a role in the new government.

After telephoning at 11pm to congratulate Helen Clark on her victory, Fitzsimons said Clark had indicated her preference was to continue to work with the parties which had supported her in government.

However, the Greens non-negotiable position on retaining the GE moratorium is likely to become the key topic in the Greens discussions with Labour.

Fitzsimons said Clark described the issue during the phone call as "a sticking point".

She described her mood as "quite relaxed and calm" though she acknowledged the possibility the party's GE stand could push Labour towards Peter Dunne's United Future.

Issues had always been more important to the Greens than positions in government.

"I've had so many people ringing, writing, emailing saying it was really, really important we don't give way on this, that New Zealand is relying on us to hold the line on this."

Coalition with United Future would be a betrayal of Labour supporters who voted for a government of the centre-left.

In a choice between the Greens and Peter Dunne's party hers was a far better fit, she said.

"For a start we have seven experienced MPs, they have one. But more important than that, Peter Dunne has consistently voted against almost everything Labour has done in the past three years, voted against them in confidence and supply ... all their key pieces of legislation, employment relations, voted for casinos, for smoking.

"I really think the policies of the two parties are not compatible.

"No doubt Peter will be more compliant on the GE issue but against that Labour will have to assess the effect on its own supporters if they go in that direction.

"I got no indication from my conversation with the prime minister that they were going to go that way."

Fitzsimons predicted some long meetings with Labour in the next week or so but expected it to take "a great deal less time than it took Winston (Peters) in 1996".

Fitzsimons lost her Coromandel electorate seat to National newcomer Sandra Goudie, in defiance of nationwide trends.

"It's also true that Coromandel appears to have returned to its true colours. It had been National for 61 years," said Fitzsimons.

Though the party vote was below expectations at around 6%, that would bring one additional Green MP to parliament for them.

That MP is Metiria Turei, an arch-feminist and former McGillicuddy Serious Party candidate.

Mother of one and stepmother of two, she is a member of the Random Trollops, a feminist performance troupe which regularly features in the Auckland Hero parade.

Co-leader Rod Donald felt Labour's anti-Green advertisements had taken a toll and believed the GE issue had fallen flat in the last two weeks.

Donald said Helen Clark's reaction to Nicky Hager's book Seeds of Distrust had hurt them and felt little in-depth analysis of the issue had been done, leading to voter confusion.

Donald said Labour's lower than expected showing had a lot to do with "Labour's attack ads", with big headlines of job losses under the Greens.

He said because of the falling-out in the past two weeks, a lot of voters thought the two parties wouldn't be able to work together and had looked elsewhere, hence the rise in fortunes of United Future.

"Labour have been bloody-minded." said Donald.

Goudie put her victory down to an old-fashioned focus on local issues. She believed Fitzsimons' loss was more about being a poor local MP than about the Greens' position on GE.

"The rumblings were there before the election campaign. People weren't happy with the representation they had," says Goudie.

Others voters had told Goudie they liked Fitzsimons but were unimpressed by "the mob" that came in to parliament with her.