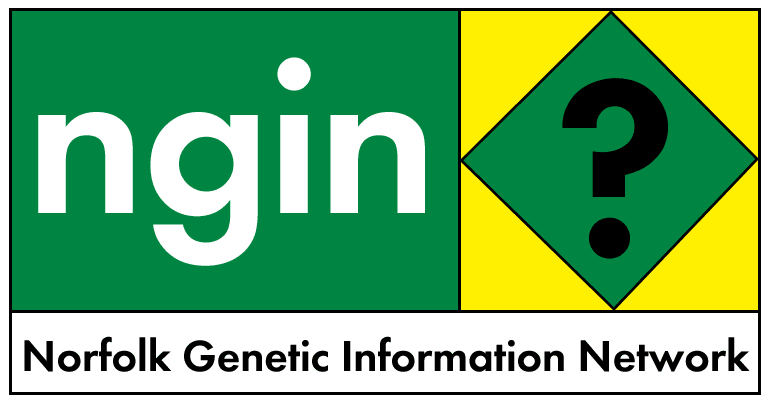 28 November 2001
PR FOR THE BOOK OF LIFE: ARTICLE FROM THE NATION
Considering that today's biotechs are largely showing bottom lines more akin to failed dot-coms than the next Microsoft, glitzy and well-covered extravaganzas like "The Genomic Revolution" and "Paradise Now" seem like a gift to the bioindustry that money couldn't buy.
Or could it?
***
PR for the 'Book of Life'
by JACKIE STEVENS
http://www.thenation.com/docPrint.mhtml?i=special&s=stevens20011121
Special Feature
The Nation, 21 November 2001
Scientists as well as financial analysts caution that gene therapies may never come to fruition. If they do, Dr. Muin Khoury, director of the Office of Genetics and Disease Prevention at the Centers for Disease Control, believes they will be useful only for a handful of rare diseases. A 'Motley Fool' financial columnist tells millions of readers, "There's no reason why the average investor should be invested in biotechnology companies. None."
Yet the American Museum of Natural History's "Genomic Revolution" recently announced: "By the year 2020 it is highly possible that the average human life span will be increased by 50 percent; gene therapy will make most common surgery of today obsolete; and we will be able to genetically enhance our capacity for memory."
Also out of step is "Paradise Now," a genetically themed art show in the midst of a national tour. Considering that today's biotechs are largely showing bottom lines more akin to failed dot-coms than the next Microsoft, glitzy and well-covered extravaganzas like "The Genomic Revolution" and "Paradise Now" seem like a gift to the bioindustry that money couldn't buy.
Or could it?
In an elaborate effort to insure that the genetic icon will not lose its luster, an international group of profit-minded and ideological biotech advocates has been pushing self-serving and, critics say, error-laden predictions in innocuous mainstream and even avant-garde exhibit halls, books and websites. Vital to the plan's success, according to its architects, is that the influence behind these productions remain hidden.
The strategy of idea laundering was first proposed by Burson-Marsteller, the world's largest public relations firm, in a 1997 memorandum written for EuropaBio--a consortium of pharmaceutical and food companies, including Genencorp, Pfizer, Eli Lilly, Monsanto and Nestle—and obtained by Greenpeace. "In order to effect the desired changes in public perceptions and attitudes, the bioindustries must stop trying to be their own advocates," the memo reads. "That approach often works in the policy world. It quite demonstrably hasn't worked and won't work in the sphere of public perceptions." The memo, authenticated by a Burson-Marsteller spokesperson, urges bioindustries to advance their message by proliferating "symbols eliciting hope, satisfaction, caring and self-esteem"--just like those appearing in the art and museum shows.
One effort that appears to conform with those principles is now at the American Museum of Natural History. The major outside funder for "The Genomic Revolution" is the Lounsbery Foundation, headed by Dr. Frederick Seitz. "I was on the board of the museum for many years and said you need to have a good exhibit on DNA," he told me. The reason? "Enthusiasm for [genetic technologies] needed to be boosted a bit."
So accustomed to secrecy is the Lounsbery Foundation, which funds corporate-friendly science policy centers including the Atlantic Legal Foundation and the George C. Marshall Institute (another organization Seitz chairs), that its executive secretary, Marta Norman, expressed irritation that AMNH president Ellen Futter had not honored Norman's request for anonymity for "The Genomic Revolution" as, she said, Futter had done on past occasions. Norman told me, "I thought [the exhibit] was magnificent, except when I saw our name on the wall there." Seitz told me that the Lounsbery Foundation contributed about $500,000 for "The Genomic Revolution." Futter and director of media Anne Canty refused to reply to repeated requests for the exhibit's total budget or to discuss the museum's position on secrecy.
The exhibit begins in a dark room aglow with video loops of talking heads refracted through Plexiglas, seemingly coming from nowhere. But the signage that steals your attention repeats text also appearing in the brochure regarding biotech's ability to enhance life expectancy and conquer disease.
Rob DeSalle, a molecular biologist and the exhibit's curator, told me he did not believe the sign's statements, but that veracity wasn't his intention: "It was designed to get people to turn the corner." Some take issue with that view. "When you're presenting an exhibit under the pretense of scientific accuracy you have an ethical responsibility to be careful," said Mary Coffey, assistant professor in the museum studies program at New York University, adding, "The American Museum of Natural History is an authoritative institution of knowledge and research. Entertainment is never supposed to eclipse its educative values." Dr. George Annas, chair of the department of health law at Boston University, said he disliked the show's "rah-rah" tone. "Genetics have nothing to do with enhancing life expectancy," he said, adding, "Clean air, clean water, not smoking--all those things really have an impact. When it comes to longevity, nurture is much more important than nature."
The propaganda runs throughout the show: "You may be born with your genes, but that doesn't mean you can't change them," says one exhibit. "Fixing genetic malfunctions by repairing 'flaws' in the DNA code—using a technique called gene therapy--is no longer science fiction," says another. But when I asked Bruce Alberts, president of the National Academy of Sciences, to comment on gene therapy breakthroughs, he said dryly, "I didn't know there'd been any." DeSalle himself agrees that while there are several hundred ongoing experiments, not a single one has proven that human gene therapy will offer permanent relief without side effects.
DeSalle said he was familiar with gene-therapy research failures, including the 1999 death of 18-year-old Jesse Gelsinger in a study at the University of Pennsylvania and the aggressive and irreversible advance of Parkinson's disease among patients in a clinical study who had their heads bored with holes and injected with fetal tissue cells, an account of which appeared in The New England Journal of Medicine this past March, a couple of months before his exhibit opened. Dr. Paul Greene, at the Columbia University College of Physicians and Surgeons and a researcher in that study, told the New York Times of the awful symptoms the therapy caused: "They chew constantly, their fingers go up and down, their wrists flex and distend." Green continued, "It was tragic, catastrophic...a real nightmare." When asked why the exhibit avoided these alarming examples, DeSalle said they were "too complicated."
"Paradise Now: Picturing the Genetic Revolution" also upholds the Burson-Marsteller goal of concealing corporate allegiance. Not mentioned on the accompanying billboards, the full-page ads in national media or the curatorial text accompanying its opening last year in New York is that the sponsors hope the show, now on tour at Skidmore College (September 18, 2001-January 6, 2002), will help biotech companies enhance their image. While companies like Affymetrix, Orchid BioScience, Variagenics and Noonan/Russo Communications--a biotech public relations firm--lurk among the sponsors of "Paradise Now," the "man behind the curtain," as one curator called him, is Howard Stein. Stein, who led the Dreyfus Corporation and is credited by some as the father of the money-market fund, is known for his marketing savvy and bragged to me about his awareness of biotech's lucrative potential: "My luck in the world is by being aware of things that have a future." One of the show organizers told me Stein confided to her that he "knew to invest in biotech stocks because he always put his money where he sees the government investing." In addition to putting up what sources close to the show estimate was more than $500,000 for "Paradise Now," Stein has sponsored gene photography shows in New York City and Santa Barbara.
According to the "Paradise Now" brochure, "The major benefits of sequencing the human genome are yet to come. Medicine will be transformed, diagnoses will be refined and side-effect-free drugs will target specific diseases, working the first time they are administered." Not only that: "Biotechnology will be...increasing the nutritional value of crops and making them easier to grow"--a point disputed by health and environmental experts.
Natalie Jeremijenko, on the faculty of the mechanical engineeringdepartment at Yale University, called "Paradise Now" a "corporate snow job and an embarrassment." Of her "One Tree" project in the show, she said, "It doesn't serve my piece to be framed in this way." Her installation presents six trees cloned from the same source but revealing significant differences in appearance. Even when raised under conditions far more similar than those that humans encounter, these simple, genetically identical organisms still vary markedly, a point about contingencies of genetic expression that Jeremijenko hopes will undermine genetic reductivism. However, the show's overwhelmingly genetic-determinist message, Jeremijenko complained, leads viewers to infer mistakenly that the trees differ because they were exposed to radically different environments.
"Paradise Now," like Stein's other genetic promotional investments (for example, www.geneart.org and the Gene Media Forum), is funded by his charitable organization, the Joy of Giving Something, which means both that Stein receives a tax write-off and that his involvement is not publicly recorded. The "Paradise Now" curators on the JGS payroll are organizing other art projects on genetics as well as grants to artists who do work in this area. As Stein told me, "This is just the beginning."
(c) 2001 The Nation Company, L.P.