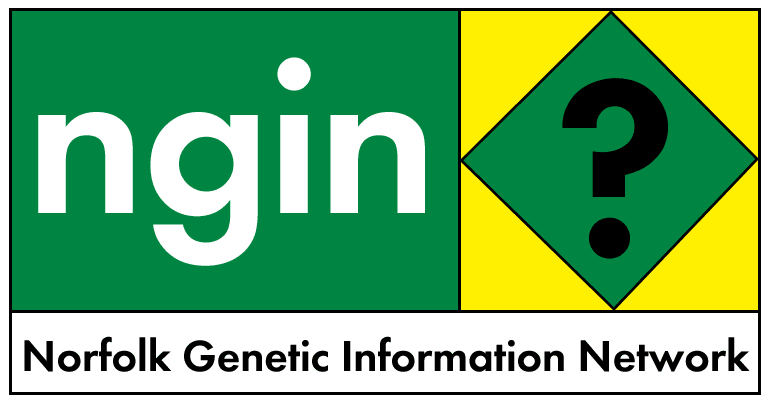 28 November 2002
"WICKED" USAID/BIOWATCH IN COURT/ZAMBIA/ZIMBABWE
"it's wicked when there is such an excess of non-GM food aid available for GM to be forced on countries for reasons of GM politics... if there is an area where anger needs to be harnessed it is here" - Michael meacher, UK Environment Minister, 27 November 2002
1. UK Government Minister condemns 'wicked' USAID GM food policy
2. South Africa: Biowatch's fight ends up in court
3. Zambia: WFP Awaits Permit to Withdraw GM Maize
4. Zambia: African Neighbors should Provide One Another Food
5. Zimbabwe: Food aid deal collapses
***
1. UK Government Minister condemns 'wicked' USAID GM food policy
Genetic Food Alert UK, 27th November
UK Environment Minister, Michael Meacher, has condemned as 'wicked' USAID's "GM or Death" food aid ultimatum to African nations. At a House of Commons briefing this morning, he said "it's wicked when there is such an excess of non-GM food aid available for GM to be forced on countries for reasons of GM politics". He continued "if there is an area where anger needs to be harnessed it is here".
Meacher suggested that European Union governments might step in to provide an alternative to the GM aid offered by the World Food Programme and USAID. This is, in fact, already happening - nations disgusted at USAID's 'tied aid' policy are providing extra cash to ensure that Zambia can obtain non-GM food. The European Commission has now given Zambia 15 million pounds to purchase non-GM food 'because the EC respected Zambian government's decision to reject transgenic foods' whilst Japan has provided 12.4 million dollars to the region and has asked the WFP to supply Zambia with corn that is not genetically modified. Development charities in several nations have also provided cash or non-GM food.
Meacher's statement echoed that of Professor David King , the UK Government's Chief Scientist, who in September "denounced the United States' attempts to force the technology into Africa as a 'massive human experiment'," and "questioned the morality of the US's desire to flood genetically modified foods into African countries" (The Observer 1/9/02)
At the House of Commons briefing for MPs today, Dr Tewolde Gebre Egziabher, one of Africa's leading food & agriculture experts, argued that GM crops are not the solution to Africa's hunger crisis - a view shared by the fellow speaker, Devinder Sharma, India's top food policy analyst. Britain's top development organisations are in agreement. They have told the Prime Minister that GM foods will not solve world hunger - they may even increase poverty and malnutrition. The British Overseas Aid Group (BOAG) agencies, which include Oxfam, Action Aid, Save the Children, CAFOD and Christian Aid, have written to the Prime Minister's office to record their view that claims that GM crops will feed the world are "misleading and fail to address the complexities of poverty reduction". They are concerned that they will not help the small farmers and poor people in the rural Third World (The Independent, 10 Nov 2002). Oxfam International, in a press release in June, condemned the distribution of food aid contaminated with GMOs whilst Alex Wijeratna of Action Aid stated "the UN confirms there is enough non-GM food in southern Africa and on world markets... The US should [untie its aid] and stop putting a GM gun to the head of hungry Zambians."
Jacques Diouf, director-general of the UN's Food and Agriculture Organisation (FAO) say in May last year (Le Monde): "We don't need GMOs to feed the 800 million people who are hungry in the world today." His views were echoed this month by UN food rights envoy Jean Ziegler, who issued a statement saying that "Genetically modified organisms could pose a danger to the human organism and public health in the medium and long term" and that they would not solve the problem of world hunger. He said "I'm against the theory of the multinational corporations who say if you are against hunger you must be for GMO. That's wrong," Ziegler said, "There is plenty of natural, normal good food in the world to nourish the double of humanity."
Opposition to USAID's policy has also come from the OECD. The Financial Times on October 23rd reported that: 'The OECD said that US aid was still overwhelmingly "tied" to the purchase of American exports, or delivered directly in food aid - both of which have repeatedly been criticised by development experts.'
All the nations of Africa (except South Africa) have been opposing GMOs since 1998 - when they jointly signed a declaration condemning Monsanto and its crops, entitled 'Let Nature's Harvest Continue'. Meanwhile in Africa grassroots opposition to GM food and crops continues to grow amongst consumers and farmers. At the Earth Summit and since many joint statements condemning GM food aid have been signed by African farmers groups, consumer groups and NGOs. Yesterday, African Consumer Leaders from 20 organizations.in 20 African countries, at a Consumers International conference in Lusaka, issued a joint statement opposing GMOs - and it was announced today that so far over 200 organisations from around the world have supported a declaration initiated by a coalition of African organisations to express concern about the dumping of unsellable GM crops in Africa.
USAID's wicked policy may now have reached the end of the line.
***
2. Biowatch's GM plants fight ends up in court
November 27 2002
The Mercury
http://www.iol.co.za/index.php?click_id=14& art_idvn20021127053707724C478225&set_id=1
The department of agriculture claims that the environmental watchdog organisation Biowatch does not have a right to any information about the controversial genetically modified organisms (GMOs) grown in South Africa, either for its own use or in the public interest.
In papers filed in the Pretoria High Court, the department also said Biowatch had no legal standing to sue the government for withholding information about GMOs in the country.
This comes after Biowatch took legal action against the department after a three-year battle to get access to secret information about locally grown genetically modified crops, which include maize, wheat, soya, potatoes and tomatoes.
Biowatch filed papers in the Pretoria High Court in September against the minister of agriculture, the registrar of genetic resources and the executive council for GMOs.
Genetically modified crops could transfer their altered genes to related plants in the wild Biowatch stated in court papers that it feared there was inadequate regulation by the state of the use, control and release of GMOs.
There was mounting evidence, it said, that genetically modified crops could transfer their altered genes to related plants in the wild through pollen, which would be impossible to reverse. GMOs also contained "potentially irreparable health risks", Biowatch claimed.
In an answering affadavit, the department's registrar of genetic resources, Shadrack Relekeno Moephuli, said Biowatch had failed to establish a right to any information.
Moephuli also denied that the information already given to Biowatch about GMOs was inadequate, or that the department had unlawfully withheld information.
However, the papers added that the government could not disclose certain information Biowatch had asked for because it contained "confidential business information". This related to risk assessment the government had done on GMOs.
***
3. WFP Awaits Permit to Withdraw GM Maize
The Times of Zambia (Ndola)
November 26, 2002
http://allafrica.com/stories/200211260603.html
THE World Food Programme (WFP) says its application for an export permit to get rid of GM maize from Zambia is being processed and the exercise will kick off immediately the documentation is completed.
WFP Public Information officer Jo Woods said in an interview yesterday that the export permit was currently being processed to withdraw the 15,000 grain to other countries which had accepted the genetically modified maize.
The GM maize will be exported to Zimbabwe, Mozambique and Malawi which are facing food shortages as a result of the drought experienced during the last farming season.
Ms Woods added that WFP was currently importing non-genetically modified maize from Tanzania to help alleviate the hunger situation in the country.
'We have odered about 9,000 tons of non genetically modified maize from Tanzania which is currently coming into the country and would be distributed to various districts,' she said.
'We currently have 30 percent of what was required to feed the people but we expect about 77 percent of our requirements to come into the country by December,' she said.
Recently the WFP bought 7,000 tons of non GM maize from Britain which was part of the 16,000 tons of that it bought from the Five million Euros that was donated to the organisation.
She said more cereal is expected to be in the country by December this year.
***
4. Zambian President Asks African Neighbors to Provide One Another Food Assistance Over Donor Nations - Mildred Mulenga, AP, November 25, 2002 [shortened]
Lusaka, Zambia - Zambian President Levy Mwanawasa appealed to neighboring countries to provide food aid to each other Monday, saying that in tackling southern Africa's food crisis the focus should be on regional, not international assistance.
Mwanawasa said that the regional trade group of African nations, the Common Market for Eastern and Southern Africa, or COMESA, should facilitate the flow of food aid from member states. The organization should, "make it easier and possible to have cooperating partners first procure food from within our region," and only then seek food from international donor nations, the president told a meeting of ministers from COMESA member states in Lusaka.
Meanwhile, the organization works to remove U.S. corn that has been genetically modified from warehouses around the country. Mwanawasa said that focusing on food aid from developed countries put local farmers who did have produce to sell at a disadvantage.Mwanawasa also called for boosting African agriculture by expanding market access, and specifically said Zambia and its neighbors had to lobby to lift barriers against some agricultural exports to the United States.
COMESA Secretary-general Erastus Mwencha said the organization is developing a plan to improve logistical and transportation problems faced by member states. Many countries in Africa lack good roads and transportation networks necessary to facilitate trade.
***
5. Food aid deal collapses
Financial Gazette
By Abel Mutsakani Deputy Editor-in-Chief
11/28/2002
http://www.fingaz.co.zw/fingaz/2002/November/November28/3144.shtml
A DEAL for the government to swap organic maize for genetically modified (GM) grain to feed close to seven million Zimbabweans facing starvation has virtually collapsed because Harare has insufficient maize stocks, jeopardising future food aid, the Financial Gazette established this week.
The agreement, signed two months ago between the government and the United States of America, was supposed to result in Zimbabwe swapping naturally grown maize for genetically altered grain from the United States.
An initial shipment of more than 17 000 tonnes of genetically modified maize donated by the US, enough to feed about 1.6 million hungry people for a month, was supposed to be exchanged for a similar quantity of organic maize.
But the maize remains stockpiled at warehouses in neighbouring South Africa's port city of Durban, two months after the government agreed it should be brought into the country.
A spokesman for the World Food Programme (WFP) in Harare, Luis Clemens, confirmed that the maize, initially provided under the auspices of the USA's Agency for International Development (USAID) but later handed over to WFP, was still outside Zimbabwe.
"An agreement was signed for 17 500 tonnes of USA-donated maize, which was to be swapped for non-GM maize but that has not taken place yet," Clemens said yesterday.
There was no comment from Labour, Public Service and Social Welfare Minister July Moyo, who is in charge of food relief in Zimbabwe.
But under the swap deal sealed in September, the WFP agreed to hand over the USA-donated maize to the government, which would mill it and distribute it to the public as mealie-meal.
Harare would, in exchange, give the WFP 17 500 tonnes of naturally produced maize which the international food agency could distribute under its food relief programmes.
The deal, which sources in the donor community say was intended to be a model for future food imports, was a compromise solution after Harare had objected to GM maize being brought into Zimbabwe.
Harare, like other southern African governments facing hunger, says it does not want GM maize to be distributed in Zimbabwe. It fears farmers could plant it and endanger future agricultural exports, especially to the European Union, which has strict laws against the import of GM products.
The sources said the compromise deal was as good as dead because the government did not have the non-GM maize to exchange with donors.
Drought and a controversial government programme to take over white-owned commercial farms has slashed maize production by at least 60 percent in the past year, making it difficult for the state to procure naturally grown grain.
Zimbabwe also has no maize reserves stored for emergency situations such as the one it is facing.
Sources said the government's lack of maize stocks could derail future food donations especially since the USA is the largest single food donor.
The USA contributes about half of all international emergency food aid requirements, but refuses to separate GM and non-GM food arguing it is harmless because Americans eat it.
The USA announced this week that it had set aside US$104 million for food purchase for Zimbabwe but did not indicate whether the food would be bought from American producers or not.
"This thing will not work anymore, not because the government does not want it to work, but because it does not have enough non-GMO maize to exchange and it is important to note that that also puts a big question on what will happen to future donations if they are GMO," a senior official with an international aid organisation said.
Clemens however declined to comment on future GM food donations.
But aid agency officials say the collapse of the swap deal could hamper efforts to feed about 6.7 million Zimbabweans in need of emergency food aid, whose numbers could swell next year if the El Nino weather phenomenon hits southern Africa.
The El Nino is associated with droughts in the region.
"Past data had shown that this (El Nino conditions) could be accompanied by a drop in rainfall in the south of the country and a reduction in crop yields by between 20 to 40 percent," USAID's Famine Early Warning Systems Network said in its latest report on Zimbabwe.
The organisation has called on the government and aid agencies to step up efforts to avert starvation as Zimbabwe's food security situation worsens.