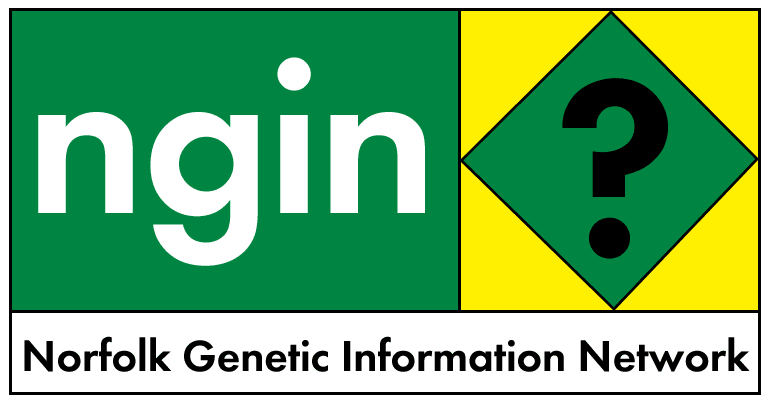 29 October 2002
GM DNA IN HUMAN GUT - QUESTIONS FROM ISIS/MUNLOCHY APPEAL
'We simply do not have enough reliable scientific evidence on their safety to be able to make a valid decision as to whether there are potential health effects or not.'' - Charles Saunders, chairman of the British Medical Association's public health committee
for many more quotes on the health risks of GMOs:
http://www.btinternet.com/~nlpwessex/Documents/gmoquote.htm
items:
1. GM DNA in human gut - questions from ISIS
2. Appeal for support for Munlochy 5
***
ISIS' Questions to UK Food Standards Agency Open Meeting
The Advisory Committee on Novel Foods and Processes (ACNFP) is holding an open meeting on Wednesday 13 November 2002. The ACNFP advises the Food Standards Agency (FSA) on any matters relating to novel foods (including GM foods) and novel processes.
Among the issues to be discussed at the meeting are the implications of the recently completed FSA research on horizontal gene transfer for the way in which the safety of GM foods is assessed. Whilst the research showed that GM DNA can transfer to bacteria in the human gut, the FSA said, "it is extremely unlikely that genes from genetically modified (GM) food can end up in bacteria in the gut of people who eat them", and that "the findings had been assessed by several Government experts who had ruled that humans were not at risk".
Dr Mae-Wan Ho, Director of ISIS, had critiqued the FSA research (see 'Stacking the Odds against Finding It', Science in Society 16, Autumn 2002 http://www.i-sis.org.uk/isisnews/sis16.php), detailing how the experiment was designed to bias against positive findings. The implications are that the actual transfer of GM DNA could be much more extensive than indicated.
Some of the questions raised by the critique, which ISIS has also submitted in advance of the ACNFP meeting are:
1. Why were the transgenic soya samples so poorly characterised in terms of GM content, structure of transgenic insert(s), states of degradation, etc.?
2. Why was only one meal administered and monitored?
3. Why was only one small fragment of the entire insert subject to PCR amplification, knowing that this would drastically underestimate the presence of transgenic DNA?
4. Why did the researchers make what they know to be unjustified assumption that transgenic DNA was absent in negative samples?
5. Why did the researchers not monitor for transgenic DNA in blood and blood cells, when they are fully aware of previous research in mice showing that transgenic DNA can indeed get into the blood, and from there to other cells of the body?
6. Why was such a bad piece of research accepted by the FSA, and worse, misinterpreted to indicate that GM foods are acceptable, when all the indications are that the extent of horizontal transfer of transgenic DNA is most likely to be much more extensive than the data indicate?
This latest finding is the last piece of damning evidence that horizontal transfer of GM DNA can indeed happen, has already been happening, and cannot be controlled if GM crops continue to be released to the environment.
Further questions on horizontal gene transfer that ISIS has submitted to the ACNFP centre around Agrobacterium tumefaciens, the soil bacterium that causes crown gall disease, and which has been developed as a major gene transfer vector for making transgenic plants. ISIS has challenged the ACNFP to consider the possibility that Agrobacterium tumefaciens could be a vector for gene escape.
This is because the process whereby Agrobacterium injects T-DNA into plant cells strongly resembles conjugation, ie, mating between bacterial cells. Transgenic plants created by the T-DNA vector system thus have a ready route for horizontal gene escape, via Agrobacterium, helped by the ordinary conjugative mechanisms of many other bacteria (see 'Averting Sense for Nonsense', Science in Society 16, Autumn 2002 http://www.i-sis.org.uk/isisnews/sis16.php).
In fact, this possibility was raised in a 1997 report of a UK Government-sponsored study showing that it was extremely difficult to get rid of the Agrobacterium used in the vector system after transformation. ISIS has also asked the ACNFP about what follow-up (if any) there has been to the MAFF report, McNicole et al. (1997) 'The Possibility of Agrobacterium as a Vehicle for Gene Escape', MAFF, R&D and Surveillance Report.
We hope that these questions will be discussed and debated at the ACNFP meeting.
ACNFP Open Meeting details: Crown Plaza Hotel, Downing Street,
Cambridge, 13 November 2002, at 1:30pm. Attendance is by ticket only.
Please contact Adam Hardgrave, ACNFP Secretariat, Room 515B Aviation House, 125 Kingsway, London, WC2B 6NH, Tel: 0207 276 8595, Fax: 0207 276 8564 or email:
acnfp@foodstandards.gsi.gov.uk.
The ACNFP is also looking for participants to submit written questions in advance of the meeting. If you wish to submit questions, please send these to the same contact point by 28 October 2002.
The two ISIS reports referred to in this press release are now available in Science in Society 16, Autumn 2002 issue.

This article can be found on the I-SIS website at
http://www.i-sis.org.uk/UKFSA.php
CONTACT DETAILS
The Institute of Science in Society, PO Box 32097, London NW1 OXR
telephone: [44 20 8731 7714] [44 20 7383 3376] [44 20 7272 5636]
General Enquiries sam@i-sis.org.uk
Website/Mailing List press-release@i-sis.org.uk
ISIS Director m.w.ho@i-sis.org.uk
***
2. Appeal
From: "Norma Anderson" <n.anderson@supportssp.fsnet.co.uk
Date: Mon, 28 Oct 2002 19:12:17 -0000
Last Thursday Simon Cann, Iona Henderson, Gillian Williamson, Rory McEwan, and Tom McCaig were fined £150 each for their action at Roskill Farm, Munlochy in April of this year.
These activists were held over the weekend following their arrest and have now been heavily fined for standing up for what they believe in.
At least two of the activists intend to appeal this sentence - but they will all need financial help. If you can help please send donations to Steve Arnott, 77 Hilton Court, Inverness making cheques payable to Highlands & Islands SSP. Every penny will be spent on the defence fund!
In solidarity
Norma Anderson

PROTESTERS DEFIANT AFTER COURT HANDS DOWN FINES FOR GM CROP ATTACKS
CLIVE DENNIER
Press & Journal, 25 October 2002

Five GM crops protesters remained defiant yesterday after being fined £150 each for vandalising a farmer's field on the Black Isle. Two of them said they would appeal against the sentence and all of them are set to continue their opposition to GM crops. Thomas McCaig, 32, of 23 Kenmore Cottages, Bonawe, Argyll; Roy Gerard McEwan, 40, of The Lodge, Achnacloich, Oban; Iona Henderson, 47, of Woodend, North Kessock; Gillian Williamson, 46, of Wyvis Croft Heights of Fodderty, Strathpeffer; and Simon Cann, 22, of 5 Ladies Walk, Inverness, all admitted wilfully or recklessly destroying or damaging the oilseed rape crop at Tullich Farm, Munlochy, on April 27 this year. Procurator fiscal Roderick Urquhart said that shortly after midnight on April 27, a group of people were seen causing damage in the field. Williamson had a sickle, while the others were hitting the crop with sticks. Police were called and they arrested the five. Aileen Macinnes, defending, said the five were strongly opposed to GM crops and had been kept in custody for a total of 48 hours. Sheriff Alasdair MacFadyen said all five had carried out an act of vandalism. Self-employed seed merchant Rory MacLennan said outside the court that he would be appealing against the sentence. MacLennan added: "We were just trying to make a point. I don't think it was vandalism." Iona Henderson, who works at the Animal Aid Centre in Munlochy, said: "I feel the sentence is a bit strong, considering we spent a while in custody."