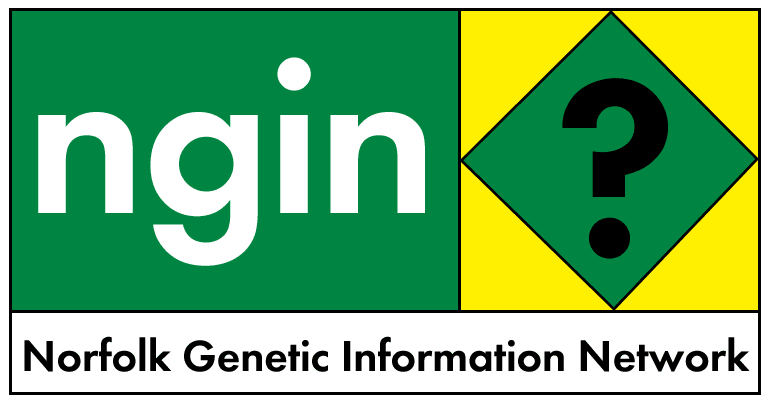 29 October 2002

IMF BLAMED FOR MALAWI FAMINE

"The IMF told our government to sell off all of our grain reserves to help make loan payments... Hasn't anyone ever heard the story in the Bible of Joseph saving up grain for the coming famine in Egypt? Now our people are facing real hunger. I have come to South Africa to find work. And that work is now, ironically, to unload GE food relief from ships from America. Malawi will have no choice but to accept GE foods now. When people are desperate, they will accept anything - a dictator, food, sterilization - you name it." Siswe Nbele, a Malawian dockworker, quoted in 'Frankenfoods create furor on Dark Continent'
WorldNetDaily, US, October 10, 2002

"...[African] government subsidies on maize production have been discontinued under pressure from the World Trade Organization [but] it now seems that it's OK for the starving here to eat subsidised maize, just as long as it is GM and grown in America."
Andrew Clegg, Windhoek, Namibia in a letter to New Scientist

FORCE FEEDING THE WORLD - a primer on the food aid crisis
https://members.tripod.com/ngin/forcefeed.htm

***

IMF blamed for Malawi famine

World Development Movement
Press Release, Tuesday 29 October 2002

The International Monetary Fund (IMF) and World Bank forced policies onto the Government of Malawi that were responsible for turning a food shortage into a famine, concludes a report released today by the World Development Movement (WDM). Seventy per cent of rural families faced starvation earlier this year, following floods in 2001.

The report details a catalogue of disastrous IMF enforced policies that have undermined Malawi's ability to feed its people. It blames the ongoing privatisation of the food production and distribution system (notably the Agricultural Development and Marketing Corporation - ADMARC), removal of agricultural subsides to small farmers and deregulation of price controls on staple foods such as maize - policies that have enabled Malawi to avoid famine in the past. The price of maize increased 400% between October 2001 and March 2002 as a result of these policies.

The House of Commons International Development Committee, which last week returned from a fact-finding visit to Malawi, today hold their first evidence hearing into the famine. Entitled 'Structural Damage: The Causes and Consequences of Malawi's Food Crisis', the report also reveals evidence that the IMF, World Bank and EU were heavily involved in the disastrous decision to sell-off Malawi's grain reserves at the height of the famine, something they have repeatedly denied.

The authors also condemn international lenders for insisting that the heavily indebted Government of Malawi continues to make debt repayments to rich countries and the IMF and World Bank, despite the humanitarian crisis. Malawi will spend $70m, over 20% of its national budget, on debt repayments in 2002 - money desperately needed for health and education.

Director of the WDM, Barry Coates today condemned the IMF and World Bank for applying a one-size-fits-all, ultra free-market approach: "This is Jurassic economics, the policies of the Reagan and Thatcher era. They should be kept in a museum, rather than trampling all over desperately poor African countries.‰

Pointing out that Gordon Brown is the chair of the IMF and Clare Short sits on the governing body of the World Bank. Mr Coates continued: "The UK bears particular responsibility because of our influence over these institutions.‰ ENDS

Notes for editors:
1. Facts on Malawi. Malawi owes $2.6bn. It is eligible for $1bn in debt relief. Even after debt relief, Malawi's debt will be unsustainable. Malawi is experiencing a massive hunger crisis, the worst since the dreadful 1949 famine. It has a huge HIV/AIDS problem - one fifth of the population are HIV+. One third of the population are undernourished and well over half live on less than $1a day. One in three are illiterate. Malawi is an agricultural economy. Tobacco is its main export and maize is the staple food. IMF policies have also caused massive grain hoarding and speculation by private traders.

2. The report calls for full cancellation of Malawi's debt and an end to the economic conditionality of aid donors and the IMF and World Bank.

3. Kwesi Owusu is the Director of UK based Southern Links. Francis Ng'ambi is the Chair of the Malawi Economic Justice Network. Contact WDM to arrange interviews with the authors.

4. Early in 2002 the Malawi Government sold almost all of its 167,000 metric tonne grain reserve following advice from the IMF to reduce costs and stock levels to pay off a $300m loan from a South African Bank. Subsequently, in April 2002, Malawi was suspended from the Heavily Indebted Poor Countries Initiative over allegations of corruption around the sale.

Download Structural Damage - Executive summary (pdf)
http://www.wdm.org.uk/cambriefs/Debt/Malawi%20ExecSum%20.pdf
Download Structrual Damage - Full report (pdf)
http://www.wdm.org.uk/cambriefs/Debt/Malawi%20Final.pdf

Contact:
Dave Timms (Press Officer) +44 (0)7711 875 345 (mobile) or +44 (0)20
7274 7630 (WDM).