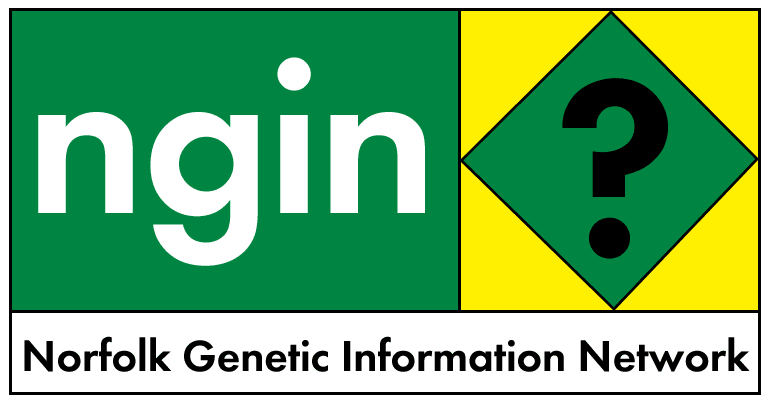 30 April 2002
BELGIUM REFUSES LICENCE FOR AVENTIS GM RAPE (CANOLA)
Contrast Belgium's science-based approach to GM oilseed rape with Scotland's, rural development minister, Ross Finnie's refusal to act despite having the power to do so.
1. BELGIUM REFUSES LICENCE FOR AVENTIS GMO CROP TEST
2. REVEALED: FINNIE DOES HAVE POWER TO STOP GM TRIALS
***
1. BELGIUM REFUSES LICENCE FOR AVENTIS GMO CROP TEST
April 29, 2002
Reuters
BRUSSELS- The Health Ministry was cited as saying on Monday that Belgium has refused to grant a licence to Aventis CropScience to conduct experimental field tests with a genetically modified herbicide resistant strain of oilseed rape on Belgian sites.
Health Minister Magda Aelvoet was cited as telling a news conference there was too large a risk of the genetically modified crops spreading into the environment, adding, "A recent European Environmental Agency report states that pollen from oilseed can be transported by bees over a distance of four kilometres and survive several days. The chance of transgenetic plants 'escaping' is therefore very real."
The story also says that the Franco-German drugs company did however obtain a licence to experiment with insect-resistant maize in a greenhouse on one Belgian site to evaluate new insect-tolerant corn lines.
Two other field experiments -- with viral disease resistant sugar beet and herbicide resistant chicory -- by other companies were also approved.
A request for experiments with fungal disease resistant apple trees by a Dutch company was refused.
***
2. REVEALED: FINNIE DOES HAVE POWER TO STOP GM TRIALS
by Rob Edwards, Environment Editor
Sunday Herald, 28 April 2002

Repeated claims by Ross Finnie, the LibDem environment and rural development minister, that he has no power to stop trials of genetically modified crops are bogus, according to government advisers, lawyers and Liberal Democrats.
An investigation by the Sunday Herald has uncovered damning evidence from the Welsh Assembly, Westminster and a government commission that Finnie could reject GM if he wanted to.
But the minister, backed by the deputy first minister and fellow LibDem, Jim Wallace, has so far fiercely insisted that the law prevents him from doing so.
The Welsh assembly, with the enthusiastic support of liberal democrats, has successfully banned GM crops in Wales. And its right to do so under European law has been defended by the UK government.
The Agriculture and Environment Biotechnology Commission, a group of experts which advises the government on GM, has said that the trials should only be completed if local communities were fully consulted. Yet at the most bitterly contested site in Scotland -- Munlochy in Ross-shire -- there has been no such consultation.
Pressure has been mounting on Finnie since the Scottish Parliament's Transport and Environment Committee voted 10 days ago to call for an end to GM crop trials. That was followed by a two-to-one vote against the trials at the LibDem conference in Perth .
But Finnie rejected both calls by quoting the legal advice he had been given by Scottish Executive civil servants. 'Under existing law, a moratorium or refusal to grant deliberate release consent would be illegal unless based on sound scientific evidence of potential harm,' he said.
But when the Welsh Assembly went through this argument, it received a legal opinion that an anti-GM policy would be legal if worded correctly. London barristers, Michael Fordham and Kate Gallafent, concluded in 2000 that a policy not to grant consent unless there was sufficient information to prove that GM releases were safe 'would be lawful'.
'I cannot see any reason why the Scottish Executive could not adopt precisely the same policy,' said Peter Roderick, an environmental lawyer who worked with the Welsh assembly.
The Assembly's position has been backed by the UK government in documents submitted to the European Commission, and seen by the Sunday Herald. Westminster argued that the Assembly can ban GM crops under article 16 of the European GM directive as long as it has 'justifiable reasons'.
'There is clear legal opinion that Ross Finnie and Jim Wallace have the power to halt the trials and to suggest otherwise is either misinformed or duplicitous. It is simply not acceptable that they continue using these bogus excuses,' said the Green MSP Robin Harper.
He pointed out that ministers only used European environmental law in their defence when it suited them. As the Sunday Herald revealed last September, they seemed content to flout 19 other European directives on pollution, waste and wildlife.
In September last year, the Agriculture and Environment Biotechnology Commission said that GM crop trials should only be completed if there was 'effective local consultation' involving local stakeholders.
But campaigners pointed out that there has been no effective consultation at the sites selected for growing GM oil seed rape at Munlochy, Newport on Tay in Fife, and Daviot and Oldmeldrum in Aberdeenshire. At Munlochy, where there has been a mounting series of protests, five people were arrested yesterday for ripping up GM rape plants before they flower and spread their seed.
'The Welsh Assembly has halted trials and has not broken the law and the EU directive specifically enables countries to take their own decision on this matter. Clearly Finnie can do this without breaking the law -- to pretend otherwise is the flimsiest of excuses,' argued Jo Hunt, of Highlands and Islands GM Concern.
Even the experts on whom Finnie has relied -- the Advisory Committee on Releases to the Environment (ACRE) -- have themselves pointed out he is not bound by their advice. 'Ministers are not obliged to take Acre's advice,' it said.
Finnie will face more embarrassment from his own party this week when the LibDem MSP for Ross, Skye and Inverness West, John Farquhar Munro, lodges an anti-GM private members bill in the Scottish Parliament. The bill would make it illegal to grow GM crops in Scotland without obtaining insurance.
But as the Sunday Herald disclosed last month, no insurance company is prepared to provide cover because the risks are unknown. The effect of Munro's bill, therefore, would be to outlaw GM crops.