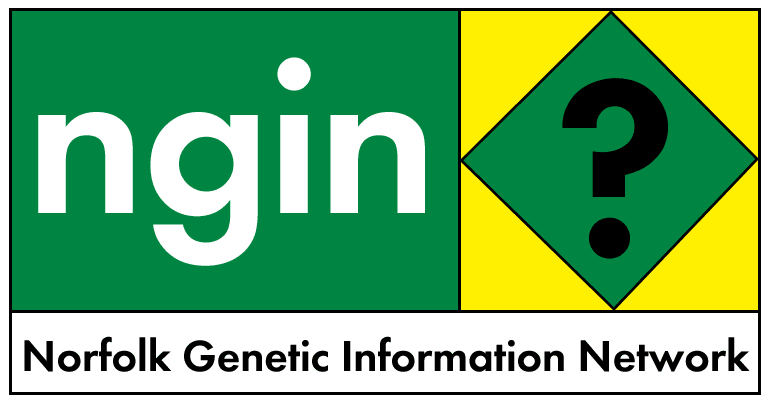 30 October 2002
1,000 FARMERS TO RALLY VS IRRI/GRAPPLING WITH A MUTATED VISION
"At least 1,000 farmers from the Southern Tagalog region and seven countries are expected to join a rally today to protest the International Rice Research Institute's (IRRI) "disregard of workers rights, and its involvement in bio-piracy and genetic engineering." (item 1)
"A Nobel laureate today warned of the pitfalls of putting profits before science in developing a biotechnology industry. Speaking at the BioMalaysia 2002 Symposium, Prof Arthur Kornberg, who won the Nobel Prize for Medicine... noted the tendency to quickly commercialise new ideas without a thorough understanding of the discovery, and the pressure on scientists to perform for business instead of knowledge." (item 2)
1. 1,000 FARMERS TO RALLY VS IRRI
2. Mahathir Mohamad: Grappling with a mutated vision
***
1.1,000 FARMERS TO RALLY VS IRRI
Philippine Daily Inquirer, October 28, 2002
LOS BANOS, Laguna - At least 1,000 farmers from the Southern Tagalog region and seven countries are expected to join a rally today to protest the International Rice Research Institute's (IRRI) "disregard of workers rights, and its involvement in bio-piracy and genetic engineering."
The farmers' protest coincides with the annual general meeting of the Consultative Group on International Agricultural Research (CGIAR) in Makati where more than 500 scientists all over the world have convened starting yesterday until Nov. 1. The CGIAR is a global alliance of 16 international research institutes known as "Future Harvest Centers," 22 developing and 21 industrialized nations and hundreds of partner organizations in over 100 countries.
A member of the Kilusang Magbubukid ng Pilipinas (KMP) was cited as telling the Inquirer that the march will start at about 8:30 a.m. from the Olivares Mall here and move to IRRI gates where local and international speakers from Bangladesh, Indonesia and Thailand will take turns expressing their sentiments in favor of the farmers' plight. The other nations to be represented are Mexico, Colombia and India.
***
2.Mahathir Mohamad: Grappling with a mutated vision
from AgBioIndia Mailing List
30 October 2002
Malaysia's Prime Minister Mahathir Mohamad speaks two languages. When travelling abroad or returning from a foreign visit, he invariably talks of the 'hidden western agenda' and the 'western hegemony'. But at home, he does exactly the opposite. No wonder, the man who at one stage was expected to emerge as the un-challenged leader of the entire developing world, has to suppress democratic norms to stay afloat to rule some 22 million Malaysians.
In a country where democracy doesn't include freedom of expression, Mahathir continues to believe in the power of foreign investments. On October 10, while inaugurating BioMalaysia 2002 at KualaLumpur, Mahathir chided the greens for blocking a technology that has the potential to feed the world. In reality, Mahathir was trading the huge biodiversity (some 12,500 plant species) that is available in the Malaysian backyard for a few million green bucks. The strong focus on agriculture has left Malaysia's biotechnology "trump card" - the country's rich flora and fauna, or "mega-diverse bioresource" as Dr Mahathir put it - relatively untapped.
Mahathir needs to know that it is the same 'hegemony' that he threatens to stand up against (and fails to do every time) that is pushing the biotechnology dream to Malaysia. Biotechnology is part of the global trade paradigm that aims at exploiting the rich genetic wealth of the developing world and in turn wants the majority world to become dependant on it for the basic human necessity -- food.
Before leaders like Mahathir blindly start supporting the industrialists (biotechnology is also in the hands of the industry), they should have the political courage to examine the 'hidden agenda'. After all, with three of the formidable civil society groups based in Malaysia -- the Consumer Association of Penang (CAP), the Third World Network (TWN) and the Pesticides Action Network for Asia and Pacific (PAN AP) -- Mahathir should not find it difficult to understand the intricacies and dirty politics that fuels his (mis)placed vision.
Contents:
1. Bio Malaysia 2002: PM on reaping the rewards of biotechnology - By Deborah Loh and Shamini Darshini
2. BioMalaysia 2002: Focus on science, not profits -- By Deborah Loh
(To read the Peasants Scientists Unity Statement Presented to Dr. Mahathir Mohammed at Official Opening of BIOMALAYSIA 2002, please visit this link: http://www.agbioindia.org/story6.htm)
--------------------------------------
1. Bio Malaysia 2002: PM on reaping the rewards of biotechnology
The New Straits Times
http://www.nst.com.my/Current_News/NST/Wednesday/Frontpage/20021002074451/Article
By Deborah Loh and Shamini Darshini
KUALA LUMPUR, Oct 1: Malaysia needs to market its biotechnology products so that the industry can become a new pillar of the knowledge economy, Prime Minister Datuk Seri Dr Mahathir Mohamad said today.
Biotechnology was not new to Malaysia, but the country's rich natural resources and scientific expertise have not been commercialised to reap the benefits.
Local research and development have not seen many new patents being registered or new biotech entreprises launched, he said. "This situation reflects the inadequacies within the country which has not matched the resources and potential," Dr Mahathir said at the opening of the BioMalaysia Symposium 2002 today.
Dr Mahathir said the country's focus on biotechnology had largely been in the agriculture sector.
However, the weakness has been a lack of sharing of findings which made it hard for researchers to fund their projects and commercialise results. "It remains for others to believe in the potential of their (researchers') results and be willing to invest large sums of money over a prolonged period before any returns can be expected.
"Researchers must therefore accept the need to share their discoveries with entrepreneurs and investors." Dr Mahathir called for a formula to ensure that scientists get a fair return on their work. "We must benefit fairly from the assets that God has bestowed on us. We should welcome collaboration in research under conditions which allow us a fair share of benefits," he said.
Speaking later, he said a formula for sharing should include agreements that state the rights of the local and foreign parties involved in the research.
"We will also ensure that our natural resources used in studies will not be taken out of the country and that research is done here." On Malaysia's researchers, he said there were "very good, very focused" scientists who needed to be given more recognition.
"They will never be as well paid as CEOs or have luxury jets and yachts. But for them, their best reward is the results they achieve. "However, this culture has not yet spread among those in our society." Dr Mahathir also called for a sense of social obligation among researchers and biotech entrepreneurs, and not to become greedy like big drug companies.
Citing the makers of HIV/AIDS drugs as an example, he said these companies priced their drugs so high that the poor could not afford it, and prevented others from making the same drugs through proprietary rights and high royalties.
"Governments of poor countries are forced to protect these rights, and see their own people suffer for lack of treatment.
"There must be more transparency as to the cost and the recovery (of these companies). How long should a copyright be protected and what percentage of profit is legitimate and morally right?" Dr Mahathir said.
He also called for large biotech companies that produced genetically modified food to be responsible. While GM food had great benefits for the world's starving millions, its long-term effects on people and the environment have not been determined.
"We should not test GM food on hapless people, we must expend a lot of money on verifying the (potential) harmful effects quickly," he said.
He said GM food should not be rejected based solely on the current "hysteria" of the anti-GM food lobby.
"If there is no basis to their claims, then GM food can solve a lot of problems in the world where people are starving." Dr Mahathir also said there was a need for an enforcement agency and ethics panel to govern the biotechnology industry, and prevent the misuse of science for harmful ends.
"The ethics of the life sciences must be spelt out by the international community and enforcement agencies set up."
-------------------------------
2. BioMalaysia 2002: Focus on science, not profits
The New Straits Times
http://www.nst.com.my/Current_News/NST/Thursday/National/20021003091704/Article/
By Deborah Loh
KUALA LUMPUR, Oct 2: A Nobel laureate today warned of the pitfalls of putting profits before science in developing a biotechnology industry.
Speaking at the BioMalaysia 2002 Symposium, Prof Arthur Kornberg, who won the Nobel Prize for Medicine, said that biotechnology was a commercial venture, and thus open to mismanagement.
Shareholders want to see returns.
This opened the door to exaggeration of findings and fraud, he said in his keynote address on Basic Research - The Lifeline of Biotechnology.
Kornberg, now with the Standford University School of Medicine, won the Nobel Prize with Dr Severo Ochoa of New York University for discovering the mechanism of the biological synthesis of RNA and DNA.
Kornberg called for a balance between profits and research. He noted the tendency to quickly commercialise new ideas without a thorough understanding of the discovery, and the pressure on scientists to perform for business instead of knowledge.
Explaining the biotechnology industry in the United States, he said there was danger of a brain drain of top scientists who give up their research for executive positions in biotech companies.
The public's trust in science could also erode as people observe scientists' links with businessmen. This could lead to a drop in government funding for research, he added.
Kornberg said long-term support should come from governments as they were more willing to fund research without specific goals. Another speaker, Sir Brian Heap, addressed the pressures on biotech companies to gain public acceptance.
Heap, the former vice-president and foreign secretary for the United Kingdom Royal Society, said companies often released their findings to the mass media before undergoing peer reviews by the scientific community. Companies tend to go to the mass media first because of pressure to keep stock prices up, he said.
____________________________________________

The AgBioIndia mailing list is an effort by the Forum for Biotechnology & Food Security to bridge the yawning gap in our understanding of the politics of food. We believe this mailing list will create wider awareness and understanding of the compexities of the crisis facing Indian agriculture and food security. This list will keep you posted on the intricacies and games being enacted in the name of eradicating hunger.
It is a non-commercial educational service for non-profit organisations and individuals. Subscribers are welcome to contribute information.
You can view previous issues at http://www.agbioindia.org/archive.asp
***
FORCE FEEDING THE WORLD - a primer on the food aid crisis
https://ngin.tripod.com/forcefeed.htm
Eating GM or starving is a false dilemma. Hundreds of thousands of tonnes of non-GM grain are available and it should be sent to where it's needed most. But instead the Bush Administration is exploiting famine in Africa in an effort to support America's biotech industry. It's just the latest twist in a long and cynical marketing campaign.
See also:
feeding the world? ARTICLES, LINKS, AUDIO and BOOKS
https://ngin.tripod.com/feedtheworld.htm
more quotes on feeding the world
https://ngin.tripod.com/feedingorfooling.htm