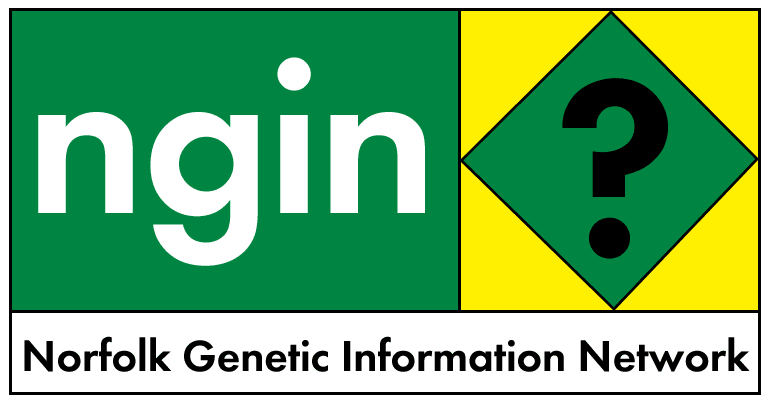 30 October 2002
COMPANIES QUASHING GE RESEARCH/BENEFICIAL COMPOUNDS REDUCED BY FUNGICIDES
1. Beneficial compounds reduced by fungicides
2. BIG SEED COMPANIES QUASH BASIC RESEARCH ON GE CROPS
***
1. Beneficial compounds reduced by fungicides
As the organic attacks go on -- quite regardless of the fact that bodies like the Food and Agriculture Organisation of the United Nations report numerous health and environmental benefits from organic farming practices, including reduced levels of contaminants in foods -- here's another piece of research for the likes of Elsa Murano, under secretary for food safety at USDA, to chew on - evidence that fungicides common in conventional chemical farming but banned in organic farming reduce nutritional content and potential health benefits of food.
"When you don't have those preservatives, you have to be aware of the fact that that's going to cost you something... That's what I think is the challenge for the food industry, especially those folks who produce organic foods and all-natural foods and so forth, to make sure they produce them and process them in such a way that it will not reduce the safety of those products." - Elsa Murano
See:
United Nations FAO report exposes anti-organic propaganda
https://ngin.tripod.com/fao-org.htm
USDA - ORGANIC FOODS MAY BE MORE CONTAMINATION-PRONE
https://ngin.tripod.com/usda.htm
RETURN OF CRAIG SAMS TO AGBIVINGSVIEW
https://ngin.tripod.com/261002b.htm
ORGANIC ATTACK!
https://ngin.tripod.com/organic.htm
...
October 14, 2002: Fungicides reduce beneficial compounds in grapes
>From the website of the Rodale Institute
http://www.newfarm.org/newfarm/news/101402/don101402.shtml
Resverotrol, a compound found in red grapes, has been shown to be beneficial to health by lowering cholesterol and preventing cell oxidation, an important process in the prevention of cancer.
Researchers have found that grapes sprayed with fungicides commonly used on conventional vineyards had 80% less resverotrol. Resverotrol occurs in grapes as a defense compound produced in a process known as systemic acquired resistance, or SAR. SAR in plants produces many types of defense compounds and is induced by low to medium levels of pathogen and insect attack. It goes without saying that organically grown crops would have SAR induction occurring on a regular basis, since organic farmers do not, for the most part, use eradication as an approach to pest management and commonly have low levels of pests as part of their overall equilibrium. There is evidence for this increased SAR, such as the recent finding that soup made from organic ingredients contain higher levels of salicylic acid than the same soup made from conventionally grown vegetables (Baxter 2001)*. Salicylic acid is an important component of the SAR process, and in fact of the two major SAR pathways in a plant, one is called the salicylic acid pathway.
* Baxter, G. J. et. al. 2001. Salicylic acid in soups prepared from organically and non-organically grown vegetables. European Journal of Nutrition, 40:289-292.
Source: Magee, J.B. and B. J. Smith. 2002. Resveratrol content of muscadine berries is affected by disease control spray program. HortScience, 37 (2):358-361
***
2. BIG SEED COMPANIES QUASH BASIC RESEARCH ON GE CROPS
FOR IMMEDIATE RELEASE: Oct 30, 2002
Contact: Neil Carman, Ph.D. 512-472-1767
Jim Diamond, M.D. 510-527-4130
Sierra Club has asked Pioneer Hi-Bred (a Dupont company) and Dow Agrosciences (a division of Dow Chemical) to reverse their recent decision to withhold seeds and genetic material from an Ohio State researcher whose findings indicated that their products could be harmful to the environment. "It's outrageous that these companies claim that their products are thoroughly tested and good for the environment but throttle research when the results go counter to their PR message," said Laurel Hopwood, Chair of Sierra Club's Genetic Engineering Committee.
Dr. Allison Snow's research was originally funded by the two companies and the USDA. The Ohio State researcher showed that the genes which had been genetically engineered into sunflowers could persist in the wild and give rise to "superweeds." She wanted to continue her research without company funding but the companies -- which control the patented seed -- will not allow her. Details were released to the broader scientific community earlier this month by an article in the prestigious journal Nature.
"If patent protections are used to stop scientific study, new legislation to restrict such patent rights should be urgently considered," according to the Sierra Club letter, which was sent also to several law makers including Rep. Kucinich of Ohio who has sponsored "right to know" legislation to require labeling of genetically engineered food, and to Sen. Harkin, Chair of the Senate Agriculture Committee.
Patent protection for genes, the blueprints for life, have only been granted since 1980. Those critical of the practice, including Sierra Club, say that allowing patents on the molecular machinery of life is turning important aspects of the natural world into the private property of a few.