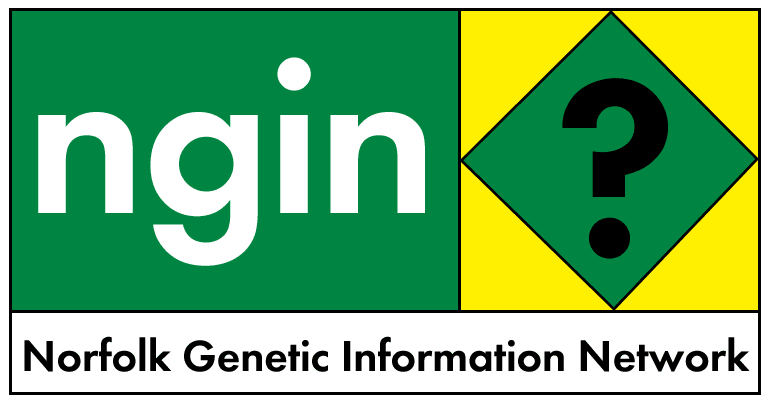 31 March 2002
GOVERNMENT CONNIVANCE OVER BT COTTON
The deliberate inaction and apparent connivance of government machinery with multinational and other companies has created a situation of constitutional crisis, according to S K Kaura, the Co-ordinator of ECO-India. Thanks to Devinder Sharma for this.
---
Dated: March 26th 2002
Ref. 103/MEM/01
Kind attention:
Hon'ble President of India
(through Deputy Commissioner, Hisar District, Haryana, India and by Courier)
Subject: Representation regarding constitutional crisis arising due to deliberate inaction and failure of government machinery to enforce law regarding handling of hazardous genetically engineered BT cotton seeds as per Environment (Protection) Act, 1986
Respected Sir,
I the undersigned hereby bring to your kind notice that I am in possession of genetically engineered BT cotton seeds which were collected by me in January 2002. These seeds were collected from a person in Haryana who was selling it to farmers under the name of Navbharat-151 and claimed that the said seeds were genetically engineered BT Cotton seeds and were brought by him from his crop of BT cotton grown in Gujrat in the year 2001. I have already brought this to the notice of the all concerned state and central government agencies through Deputy Commissioners of Fatehabad and Hisar Districts, Haryana, India and Hon'ble Governor of Haryana, India (please see Memorandum 1-3 and Annexures 1-3, copies enclosed).
It is unfortunate that government machinery, to date has not even bothered to take action regarding my memoranda (copies enclosed) to the concerned government functionaries. This clearly shows that the government is not keen to uphold the Constitution of India wherein under Section 8 of the ENVIRONMENT (PROTECTION) ACT, 1986, it is stated that 'no person shall handle or cause to be handled any hazardous substance except in accordance with such procedure and after complying with such safeguards as may be prescribed'.
Furthermore, THE RULES FOR MANUFACTURE, USE, IMPORT, EXPORT AND STORAGE OF HAZARDOUS MICROORGANISMS, GENETICALLY ENGINEERED ORGANISMS AND CELLS were notified by the Ministry of Enviroment and Forests on 5th December 1989 in exercise of powers conferred by Sections 6, 8, and 25 of the Environment (Protection) Act, 1986. The contravention of these rules is punishable under section 15 of the said Act. Nowadays, I have learnt through press and own sources that in Haryana and many other states, hazardous BT Cotton seeds are openly sold by unscrupulous and unauthorized seed sale racketeers and purchased and grown by thousands of farmers in clear violation of the law. The government machinery in all the affected states including Haryana till date has not only failed to check the said illegal activities but also deliberately has not informed and warned farmers formally about the law and legal consequences regarding the use of these hazardous seeds. Instead to avoid any legal action and to save the offenders the government has illogically and unexpectedly speeded up the official process and biased propaganda in favour of BT cotton in connivance with scientists, companies and media for an early clearance to hazardous BT cotton seeds thus justifying the illegal act of growing, selling and purchasing of hazardous BT cotton indirectly. Even the orders of Genetic Engineering Approval Committee regarding burning of BT cotton in fields in Gujrat were not implemented strictly and thousands of quintals of BT cotton seed is now found to be presently illegally sold in over a dozen of states (Annexures 4-12), while such transgenic plants have been banned by 12 European Countries since year 1998 due to uncertainty regarding their long term harmful effects on health of human beings, other organisms and environment while some ill effects on human and animal health have already been indicated by scientists.
In this episode the government machinery clearly seems to be guilty on two counts:1. Failure to uphold constitutional integrity by not checking and punishing the unscrupulous persons engaged in illegal sale, purchase, handling and growing of hazardous BT Cotton,2. Government machinery has become a cause to be handled the hazardous substance (BT Cotton) [thus contravening the Environment (Protection) Act, 1986] by not enforcing the law, by not formally making people aware of the land of the law and by not making any contingency plan to handle such emergency. The deliberate inaction and apparent connivance of government machinery with multinational and other companies has created a situation of constitutional crisis. I submit, that if the government administration is really an instrument to uphold the constitution then it should be directed to get the undersigned (Mr Sudhir Kumar Kaura) arrested on account of handling the alleged BT Cotton seeds and the undersigned should be tried as per law if the said seeds are proved to be genetically engineered otherwise alongwith me the people of India will have no hesitation in believing that rather than upholding the constitutional integrity (wherein article 48-A provides that 'the State shall endeavour to protect and improve the environment.' ) the administration is bent upon mindlessly promoting the commercial products (in this case BT Cotton) of predatory multinational companies, that are hazardous according to our constitution, directly or indirectly at the cost of our environmental and national security.
I humbly request that as a guardian of constitution, your kind office should direct the government to set up a judicial enquiry in this ugly and shameful episode so that the truth may come out. I hereby assure your kind office that in this time of constitutional crisis I will co-operate in every possible manner in any action initiated or directed by your kind office in national interest.
(S K Kaura)
Co-ordinator, ECO-India
____________________________________________________
ECO-India, 10-C Friends Colony, Hisar-125 001; India
Telephone: 016 62-291 63; Email: ecoindia@mailcity.com
Web site: www.geocities.com/ecoindia
ECO-India is a voluntary & non-profit organisation working in the field of environment protection and natural farming
copy fowarded to:
-Hon'ble Chief Justice of Supreme Court and Chief Justice of Panjab and Haryana High Court for kind attention and consideration of this memorandum towards public concern issue as Public Interest Litigation petition please,
-Hon'ble Prime Minister of India;
-Hon'ble Governor, Haryana;
-Hon'ble Union Minister of Environment and Forests; Hon'ble
-Secretary General, United Nations for information please