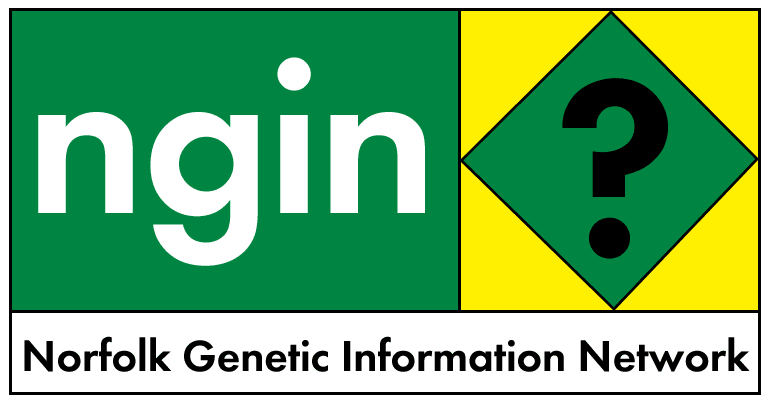 Date: 10 March 2001
EU TO CRACK DOWN ON BIOTECH FOOD
ngin comment: Marcus Williamson, editor of the excellent GM Food website
<http://www.connectotel.com/gmfood/, has been leading the charge on the Nabisco issue (item 2). Marcus is also focusing on the importers of Morning Star products - see third item below.
* * *
1. EU To Crack Down on Biotech Food
By ROBERT WIELAARD, Associated Press Writer - 8 March 2001
http://dailynews.yahoo.com/h/ap/20010308/bs/eu_biotech_food_1.html
BRUSSELS, Belgium (AP) - The European Union's environment commissioner said Thursday she will put forward proposals this month on the labeling and tracing of genetically modified organisms in an effort to end a moratorium on new GMO foodstuffs in Europe.
Margot Wallstroem cautioned the EU head office could face lawsuits from biotech firms if the ban imposed three years ago on the marketing of new genetically modified foods continued.
``We cannot afford to lose more years of not aiding the biotechnology industry,'' Wallstroem told a news conference at a meeting of EU environment ministers.
The EU ban was imposed by EU governments arguing genetically altered foodstuffs could pose a risk to health and the environment.
Last month, the European Parliament approved new rules on labeling and monitoring genetically modified food, preparing for their entry on the market. But consumer groups, environmental organizations and, significantly, several EU governments say they do not go far enough.
They are particularly concerned because the new rules do not include provisions to hold makers of genetically altered food liable for any damages they may cause to public health or the environment.
The dispute means the moratorium may well remain in effect, since EU governments need to approve each new GM product individually and those who remain opposed - France, Italy, Denmark, Austria, Luxembourg and Greece - have enough votes to block them.
Genetically altered foods are highly unpopular in Europe where they are often referred to as ``Frankenfoods'' in media headlines. A survey cited by the EU last year found most Europeans see them as a health hazard, despite assurances from producers.
The moratorium has caused friction with the United States where biotech companies are eager to enter the EU market. Companies producing modified foods are awaiting regulatory approval for several products, including genetically altered corn, tomatoes, potatoes and cotton.
Genetic engineering in agriculture involves splicing a gene from one organism, such as a bacterium, into a plant or animal to confer certain traits, such as drought tolerance or insect resistance in plants.
* * *
2. UK food retailer recalls unlabeled Nabisco cookies
Farm News from Cropchoice - 9 March 2001
(March 9, 2001 --Cropchoice news) -- British convenience store chain Whistlestop Food & Wine today recalled all packages of Nabisco's Nutter Butter cookies because they may contain transgenic corn and soy, yet are not labeled as such.
The 1999 UK Food Labelling (Amendment) Regulations mandate labels on foods containing transgenic ingredients.
Whistlestop figures that the Nutter Butters, which Nabisco produces in the United States, likely contain transgenic soy or corn given that 60 percent of the soybeans and 30 percent of the corn that U.S. farmers grow are transgenic.
Nabisco has confirmed that it does not distinguish between transgenic and conventional ingredients in these cookies. Whistlestop previously recalled "Jelly Belly" jellybean products, which
were not correctly labeled with respect to content of transgenic corn.
Other U.S. products that Whistlestop sells and whose transgenic status remains unknown include:

* Hersheys - containing soy-based ingredients
* Jones Soda - containing corn syrup as an ingredient
Source: gmfoodnews.com
* * *
3. Subject: Morningstar contamination
Date: Fri, 09 Mar 2001 19:18:57 +0000
From: Marcus Williamson <marcus@myrealbox.com>
To: vince@adamsmarketing.co.uk
CC: keith@adamsmarketing.co.uk
Hello Vince
The Morningstar contamination has received wide coverage, as can be seen below.
What is Adams Marketing doing to ensure that there is no unlabelled GM soya or illegal GM maize (Starlink) in Morningstar products imported to the UK?
Look forward to hearing from you.
Thanks & regards
Marcus Williamson
http://www.gmfoodnews.com/
(List provided by Robert Vint of Genetic Food Alert)
CNN
Tests find unapproved corn in veggie corn dogs
http://www.cnn.com/2001/HEALTH/03/08/biotech.corndogs.ap/index.html
MSNBC
New recall sought over biotech corn
http://www.msnbc.com/news/541028.asp
Organic Consumers Association
Starlink Found in Kellogg Products
http://purefood.org/ge/starlinkinkelloggs.cfm
Cropchoice
USDA predicts lower corn exports while Greenpeace finds more StarLink
contamination
http://www.cropchoice.com/
Truefood Now (Greenpeace)
Kellogg's Corn Tests Positive for StarLink, an Illegal Gene-Altered
Variety
http://www.truefoodnow.org/index.html?news
LA Times Thursday, March 8, 2001
GMOs Are Found in Morningstar Farms Products
www.latimes.com/news/science/science/20010308/t000020395.html
New York Times
Unapproved Corn Found in Veggie Dogs
via http://www.nytimes.com/ (members only)
San Francisco Chronicle
Tests find unapproved corn in meat product
http://www.sfgate.com/cgi-bin/article.cgi?file=/news/archive/2001/03/08/nati
onal0942EST0510.DTL
Excite News
Greenpeace claims Kellogg product has StarLink
http://news.excite.com/news/r/010308/17/food-starlink-kellogg
Envirolink News Service
Greenpeace urges FDA, Kellogg to recall corn dogs
http://envirolink.netforchange.com/frame.html?page=search.html%3Fcatid%3D10%
26sourcetype%3Dnews
Greenpeace USA
Kellogg's Corn Tests Positive for Illegal Gene Altered Variety
http://www.greenpeaceusa.org/features/morningstar.htm
Hoovers Online Business Network
UPDATE 1-Greenpeace claims Kellogg product has StarLink
http://www.hoovershbn.hoovers.com/bin/story?StoryId=CoQCr0b9DtJa4ndyZmtC3

ngin bulletin archive
INDEX