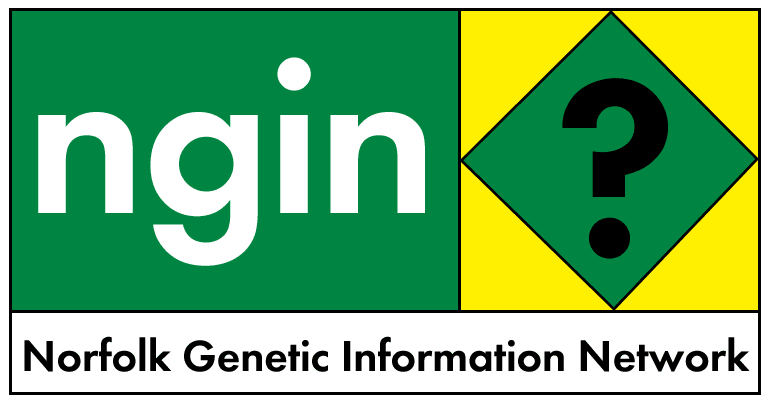 Date: 31 October 2000
STARLINK PROTEIN STIMULATED ANTIBODIES IN LAB RATS
1. StarLink Protein Stimulated Antibodies - study
2. 50% of corn may be impure - could cost Ďhundreds of millionsí
3. Japan says NO
4. US regulation splintered and thin
DUTCH STUDY: STARLINK PROTEIN STIMULATED ANTIBODIES IN LAB RATS
United Press International ­ 29 October 2000 - Selected by Pro Farmer Editors
CHICAGO, -- StarLink, planted on just 352,000 acres and representing just 0.5 percent of the 10.4 billion bushel U.S. corn crop, was, according to this story, supposed to be just for animal feed or industrial use.
Susan Hazen, deputy director of the EPAís Office of Pesticide Programs, was quoted as saying that new Aventis data, "suggests three ways of looking at the problem. First, they donít believe Cry9C is an allergen. They also suggested that even if it is an allergen, it would be present at such low volume that it would not be able to trigger an allergic response. You need a certain level. Their third argument is that for something to become a food allergen it has to be present long enough in the food supply for people to build up potential for an allergic reaction."
Hazen was cited as saying that all known food allergens exhibit certain characteristics, including stability under heat and a lack of digestibility, and unlike other biotech proteins that are digested within seconds. Cry9C can hang around for 30 minutes.
At a meeting Oct. 20 of the EPAís Scientific Advisory Panel, Dutch scientist Hubert Noteburn was cited as presenting a study indicating rats fed StarLink begin producing antibodies.
Hazen said she had not yet examined the data but that it would be taken into consideration in examining Aventisí request. Hazen said the conditional registration granted Aventis in 1997 for StarLink made it clear it was the companyís responsibility to track its corn and keep it out of the food supply.

---

Des Moines Register - 28 October 2000

50% of corn may be impure - Problem could cost Ďhundreds of millionsí [shortened]
By Jerry Perkins, Farm Editor

As much as half of the 2 billion bushels of corn in Iowa could contain traces of StarLink, a genetically modified corn not approved for human consumption. The mixing of conventional and StarLink corn could cost farmers and elevators "hundreds of millions of dollars," said Ed Beaman, executive vice president of the Agribusiness Association of Iowa, based in Des Moines.

Itís unclear whether Aventis, the developer of StarLink, will pick up that cost. "Weíre telling our members to document, document, document," said Beaman, whose association represents most of Iowaís 425 grain elevators.

Determining the cost is complicated because no one knows exactly how much StarLink corn has been mixed with conventional corn. "I donít know how anyone can say how many bushels were mixed, but itís safe to say itís more than half," said Gary Alberts of the Iowa Institute of Cooperatives in Ames."
"Itís not outside the realm of possibility" that StarLink contamination is higher than 50 percent, said Roger Ginder, an Iowa State University Extension economist. "It doesnít take very much StarLink to turn you positive," Ginder said.

Tests can detect one kernel of corn containing StarLink genetics in a sample of 400 kernels.

On Friday, an Illinois corn processor rejected a shipment of Iowa corn because tests revealed it contained StarLink corn.
Archer Daniels Midlandís processing plant in Decatur, Ill., rejected 38 of 94 train cars from Farmers Cooperative Exchange in Prairie City because the genetically modified corn was found, said elevator manager Larry Stayner.

Stayner said ADMís rejection will cost the co-op elevator between $25,000 and $40,000. The co-opís losses could soar because StarLink corn is mixed with corn throughout the elevator. "At this point, weíre contaminated throughout the entire elevator, and weíre not the only one," said Stayner.
"I would guess that 80 percent of the elevators in Iowa will be affected by this."

He said ADM rejected the Prairie City corn because the Decatur plant processes corn for human consumption.

ADM officials didnít return phone calls, but Stayner said ADM told him the company will try to arrange for the StarLink-contaminated corn to be shipped to a livestock feeder. He wasnít told when that would happen. "There will be a significant price difference," said Stayner, who expects his losses will be 20-30 cents per bushel.

Stayner said he has no way of knowing how StarLink corn came to be mixed with the other corn stored at the elevator.

---

THE WALL STREET JOURNAL - Japan Asks That Imports Of Corn Be Starlink-Free [shortened]
By Yumiko Ono and Scott Kilman, Staff Reporters

Japanís Agriculture Ministry, in a move that poses problems for the U.S. grain industry, asked visiting U.S. government officials to make sure that corn that includes genetically modified Starlink corn isnít shipped to Japan.

The U.S. grain industry wants the Japanese government to permit livestock producers in Japan to put the controversial U.S.-grown corn in animal rations, which is how it is used in the U.S.

But Japan, which is a big customer of American corn farmers, doesnít appear to be budging. That could force U.S. exporters to take expensive steps to test and sort their Japanese-bound shipments to be sure Starlink corn isnít present.

Japanese regulators havenít approved Starlink for any use.

A ministry official said U.S.-Japan talks on the matter are continuing. The talks were sparked by the claim of a consumer group in Japan that Starlink corn has shown up in U.S. foodstuffs exported to Japan.

U.S. grain executives are concerned about the grain on some cargo ships that departed for Japan before it was learned that Starlink corn had accidentally spread into food channels.

Cargill Inc. and Archer-Daniels-Midland Co., two of Americaís biggest grain exporters, Friday said they are discussing the matter with Japanese customers. However, both companies said their sales to Japan havenít been disrupted so far.

Indeed, Japanese food executives are too dependent on U.S. corn to go to another farm power just to avoid Starlink corn. The U.S. controls 72% of the worldís corn trade. Japan, the biggest single importer of corn, has too large an appetite for Americaís rivals to handle completely. Japan annually imports four million metric tons of corn for human consumption and 12 million metric tons for animal feed each year, almost all of it from the U.S.

The discovery of Starlink corn in food has generated far bigger headlines in the U.S. than in Japan. Daiei Inc., Japanís biggest retailer with more than 300 supermarkets, said it hasnít received calls from consumers about Starlink.

One reason is that some Japanese food companies had already taken precautions to make sure that no genetically modified ingredients get into their products. House Foods Corp., a major Japanese food company, said it uses only non-genetically modified grains and routinely examines its products to make sure genetically modified grains arenít mixed in with ingredients.

Kellogg Co.ís Japanese unit said it already uses non-bioengineered corn in its breakfast cereal sold in Japan, so there is no chance of Starlink being in its products.
In the U.S., Kellogg doesnít separate bioengineered and non-bioengineered ingredients. The parent was forced to close a production line at its Memphis, Tenn., cereal plant for several days to ensure that it wasnít contaminated with Starlink. The plant returned to full capacity last week.

Write to Yumiko Ono at yumiko.ono@wsj.com and Scott Kilman at scott.kilman@wsj.com

---

Legal Times, 30 Oct 2000

A Regulatory Maize - Critics Say Bio-corn Debacle Points Up Flaws in Splintered Regulatory Scheme for Biotech Foods [shortened]
By Deirdre Davidson

To some, it seemed inevitable.

First, bioengineered corn unapproved for human consumption was discovered in taco shells in the United States. Then it showed up in U.S. corn shipments to Japan. And for more than a week, millions of bushels of high-tech corn went unaccounted for.

Whoís at fault? No one - at least no one government agency. Regulation of biotech foods is spread among three federal agencies, leading to a system of oversight that critics say is too thin and disorganized to keep pace effectively with the rapidly changing field.

"The regulatory system is so fragmented and full of holes and inconsistencies that itís a stretch to call it a system," says Jean Halloran, director of the Consumer Policy Institute at Consumers Union. "There is a lot of smoke and mirrors to suggest there is real review when there isnít."
Some on Capitol Hill have taken notice.

"Itís very clear that the emergence of biotechnology has brought about a whole new set of regulatory challenges which the current regulatory structure is not able to handle," says Rep. Dennis Kucinich (D-Ohio). "In the next session of Congress, there is going to be a push for labeling, for safety testing, and potentially for some revision of the agenciesí responsibilities."