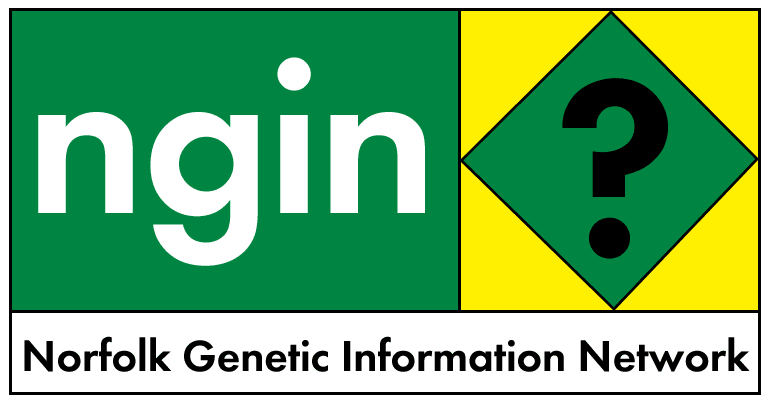 10 November 2000

This is an edited version of Richard Wolfson's excellent GEN news roundup - nice and succinct! We edited out the items that had already been on the list.
* * *
GEN ROUNDUP
Biotechnology Concerns in Quandary Over Drug Giants - 4 November 2000
http://www.nytimes.com/2000/11/04/technology/04LOBB.html
- by Andrew Pollack, New York Times
DANA POINT, Calif. When executives and lobbyists from the biotechnology industry visit Capitol Hill these days, they are often given unsolicited advice: distance yourselves, they are told, from big pharmaceutical companies, which have become public villains in the debate over rising drug prices.
* * *
Fox/BGH Jury Verdict Upheld!
Thu, 02 Nov 2000 21:21:02 -0000
From: "Steve Wilson" <wilson@citicom.com>
Fox has failed again! At a hearing this morning, the Florida trial court judge rejected the broadcaster's plea to set aside the jury verdict in favor of former Fox reporters Jane Akre and Steve Wilson who refused to lie and distort the truth about Monsanto's bovine growth hormone (rBGH).
Details of the ruling now available at:
http://www.foxBGHsuit.com/jasw110200.htm
We appreciate your continued support as this important battle is still not over. With bottomless pockets, Fox is sure to keep fighting and is expected to go now to the state's Second District appeals court.
* * *
www.cropchoice.com
B-GE:Mergers Move Ahead
Mergers Move Ahead
(3 November - Cropchoice News) -- Two major seed and chemical companies moved to the brink of extinction (by merger) this week. Mycogen, a Dow subsidiary, closed its deal to takeover Cargill Seeds. Also, the US government gave its approval for the merger of the agbiotech divisions of Novartis and AstraZeneca into the "new" seed giant Syngenta.
While producers are losing choices, the Cargill sale is the end of a long and painful road for the company. Minneapolis-based Cargill has been tryingto close a deal to unload its seed operation for years; but was held up by disputes with Pioneer Hi-Bred over germplasm. Those disputes were settled in May of this year when Cargill paid Pioneer $100 million and admitted it misused Pioneer's corn lines.
* * *
http://www.cropchoice.com
11/7/00 Korea Moves Against Starlink
(7 November - Cropchoice News) -- Regulators in South Korea, America's second largest corn customer, are waking up to the Starlink scandal that has so preoccupied their neighbors in Japan. This week Korean officials faxed the country's main corn importer group, the Korea Corn Processing Industry Association, and asked them not import Starlink.
www.agweb.com/news/news.cfm?id=14881&service=29&pf=1
* * *
Nov 7, 2000
BRITISH STORES WARNED OF GM FOOD FINES
Britain's supermarkets have been reminded they face massive fines if they are found selling banned genetically modified foods. Store bosses have also been warned that anyone knowingly selling such outlawed foods risks up to two years in prison.
* * *
States free to ban GM crops
SOURCE: The Age, Australia, by Andrew Darby Hobart
http://www.theage.com.au/news/20001107/A31161- 2000Nov6.html
November 7, 2000
archive: http://www.gene.ch/genet.html
States free to ban GM crops
States have won the right to decide for themselves whether to grow genetically modified organisms, under changes to Australia's regulation of the controversial science. This means states will have the power to ban individual GM crops on marketing grounds, and it opens up the prospect of GM-free regions or even an entire GM-free state. The shift, agreed in principle at a meeting of state and federal officials, will be written into the policy of a Ministerial Council on Gene Technology, according to a spokeswoman for federal Health Minister Michael Wooldridge.
An amendment to the new Gene Technology Bill will also enshrine a state's right to appeal on environmental grounds against a federal decision to allow a GMO's release. The changes follow a long campaign by Tasmania to opt out of GMO releases as part of its push to be accepted as a producer of "clean and green" foods. It has already imposed its own year-long moratorium on all GM crops while it decides what course to take. Other states including Victoria and New South Wales have agreed. Victoria's Agriculture Minister Keith Hamilton welcomed the amendments and will release a discussion paper on GM zones in Victoria within the month.
Tasmania's Minister for Primary Industries, David Llewellyn, said he believed the Commonwealth had realised it was a states' rights issue. Mr Llewellyn said the amendments would let a state legislate to exclude GM crops if it was concerned about its marketing image. He said states could also opt out on environmental grounds if they could establish scientifically that there was a risk in releasing GMOs. For example, if particular native plants in one state might be affected by a GMO, the state could then argue for its exclusion. There would be no automatic state veto on environmental grounds. Anti-GM environmentalists welcomed the changes. But GE-Free Tasmania's Georgia Miller said it was disappointing that opt-out powers had not yet been extended to local government.
* * *
Aventis financial officer: Starlink cleanup cost "significantly below $1 billion"
4:10 PM - Nov 9, 2000 EST
Selected by Pro Farmer Editors
One of the first estimates from Aventis on the cost of channeling StarLink corn from non-feed channels was mentioned today as "significantly below" $1 billion. That comment came from chief financial officer Patrick Langlois in Paris as Aventis announced third-quarter financial results.
* * *
Thursday November 9, 4:30 pm Eastern Time
U.S. corn sales to Japan down, StarLink blamed
By Bob Burgdorfer
CHICAGO, Nov 9 (Reuters) - Top customer Japan continues to buy U.S. corn but concerns that the genetically modified StarLink variety could slip into shipments appears to have that country buying less than in previous years, analysts said.
"Usually they are in for a mid-200,000 to low 300,000 tonnes per week this time of year," said Joe Victor, vice president of marketing for the grain research firm Allendale Inc. "StarLink must be an issue because they are buying a little bit less."
The U.S. Agriculture Department's weekly export report released on Thursday showed Japan bought 164,700 tonnes of U.S. corn during the week ended Nov. 2.
Richard Wolfson, PhD
Consumer Right to Know Campaign for Mandatory labelling and long-term testing of genetically engineered food 500 Wilbrod Street, Ottawa, ON Canada K1N 6N2
email: rwolfson@concentric.net
http://www.natural-law.ca/genetic
subscription to genetic engineering news of 12 months is $35 (payable to BanGEF at above address)
In accordance with Title 17 U.S.C. Section 107 this material is distributed without profit to those who have expressed a prior interest in receiving it for research and educational purposes.
ngin bulletin archive
INDEX