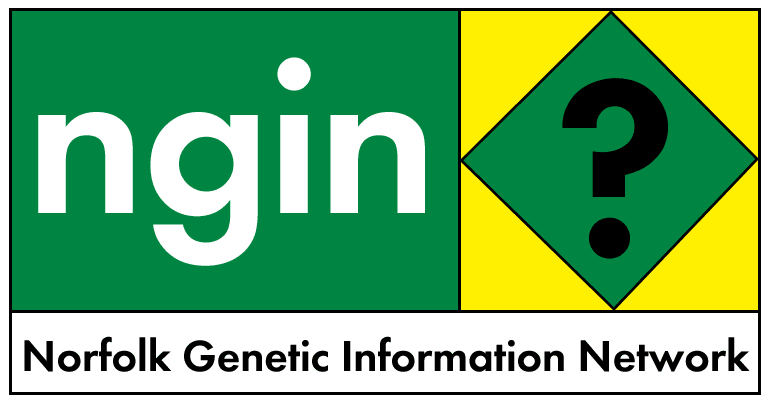 E coli risks of organic food - pure propaganda
Organic Trade Association Speaks Out About Safety of Organic Foods
Saving the Planet With Pestilent Statistics
E coli risks of organic food - pure propaganda
TITLE:  CDC has never compared E. coli risks of organic, traditional food
SOURCE: College of Agriculture and Life Sciences, North Carolina State University, USA by Nancy Creamer, Extension Specialist
http://ipmwww.ncsu.edu/vegetables/veginews/veginw14.htm
DATE:   February 1999
CDC has never compared E. coli risks of organic, traditional food
Contrary to a well-circulated article written by Dennis T. Avery, the federal Centers for Disease Control and Prevention (CDC) has never conducted a study that compares the risk of contracting E.coli bacteria in both conventional and organically grown food. Avery is the Director of Global Food Issues at the Hudson Institute, which is "a research organization dedicated to thinking about the future from a contrarian point of view," according to its literature.
Avery published an article entitled "The Hidden Dangers in Organic Food" in the Fall, 1998, issue of American Outlook, a quarterly publication published by the Hudson Institute. Avery's article began, "According to recent data compiled by the U.S. Centers for Disease Control (CDC), people who eat organic and natural' foods are eight times as likely as the rest of the population to be attacked by a deadly new strain of E. coli bacteria (0157:H7)."
A statement from Dr. Mitchell Cohen of the CDC last month states that: "Since 1982, most of the outbreaks of Escherichia coli 0157:H7 have been associated with foods of bovine origin (e.g. - ground beef). In recent years, a wider spectrum of foods, including produce, have been recognized as causes of outbreaks. The Centers for Disease Control and Prevention (CDC) has not conducted any study that compares or quantitates the specific risk for infection with Escherichia coli 0157:H7 and eating either conventionally grown or organic/natural foods. CDC
recommends that growers practice safe and hygienic methods for producing food products, and that consumers, likewise, practice food safety within their homes (e.g., thoroughly washing fruits and vegetables). These recommendations apply to both conventionally grown and organic foods."
Sharon Hoskins of the CDC told Alternative Agriculture News that the CDC did not have any such research currently in the works, nor was it planning to conduct any in the future because such research was "not warranted." "We are not planning any research on organic and natural foods," she said. She also said, "We have tried to contact the magazine and have never been able to speak with anyone at American Outlook, including the editor. There has been no response."
Avery's article has been excerpted in several other publications, including The Wall Street Journal, whose excerpt included these sentences from the American Outlook article: "Consumers of organic foods are also more likely to be attacked by a relatively new, more virulent strain of the infamous salmonella bacteria. Salmonella was America's biggest food borne death risk until the new E. coli 0157 came along. Organic food is more dangerous than conventionally grown produce because organic farmers use manure as the major source of fertilizer for their food crops. Animal manure is the biggest reservoir of these nasty bacteria that are afflicting and killing so many people. Organic farmers compound the contamination problem through their reluctance to use antimicrobial preservatives, chemical washes, pasteurization, or even chlorinated water to rid their products of dangerous bacteria."
No documented research sources were given to support these assertions. The Organic Trade Association has also disputed Avery's article, reporting that, "According to Robert Tauxe, M.D., chief of the food borne and diarrheal diseases branch of the CDC, there is no such data on organic food production in existence at their centers....Let the record show that manure use is a common agricultural practice for conventional and organic food production....Any organic grower that uses the certified organic label must abide by safe food production standards, and, as with all food producers, must be in compliance with their local and state health standards."

---
Organic Trade Association Speaks Out About Safety of Organic Foods
GREENFIELD, Mass., August 27 /PRNewswire/ -- In response to numerous recent articles and television reports on the "dangers of organic foods," the Organic Trade Association (OTA) wishes to set the record straight.
"We can no longer sit back and look the other way as these reports continue to misrepresent organic food production," says Katherine DiMatteo, executive director of OTA. "Organic stands for a production system that strives to work in balance with nature, using methods and materials that are of low impact to the environment. It does not mean that organic foods are produced in a haphazard or unsafe manner."
Reports citing that the Centers for Disease Control (CDC) has published data showing organic foods are more likely to cause food borne illnesses, especially illnesses carried by E. coli bacteria, are misleading. According to Robert Tauxe, M.D., chief of the food borne and diarrheal diseases branch of the CDC, there is no such data on organic food production in existence at their centers. In fact, Tauxe states that these claims are "absolutely not true."
"The goal of the CDC is to ensure food is produced using safe and hygienic methods, and that consumers also practice safe and hygienic methods in food preparation, regardless of the source, be it organic, conventional, imported or otherwise," says Tauxe.
These concerns center on farm fertilization methods. The fact is that both conventional and organic agriculture use manure as a part of regular farm soil fertilization programs. Certified organic farmers, however, must maintain strict farm plans detailing the methods used to build soil fertility, including the application of manure as mandated by the Organic Foods Production Act of 1990. No other agricultural regulation in the United States imposes such strict control on the use of manure. Additionally, any organic grower who uses the certified organic label must abide by safe food production standards, and, as with all food producers, must be in compliance with their local and state health standards.
The National Organic Standards Board, a 14-member panel that advises the United States Department of Agriculture on national standards for organic production, recommended at its meeting in February, 1999 that in no case shall raw manure be applied less than 120 days prior to the harvest of products likely to be eaten raw, or less than 90 days prior to harvest or products protected by a husk, pod or shell. Certifiers and scientists recommend the use of well-composted manure to reduce the incidence of E. coli bacteria.
Some reports have inaccurate statements about organic producers' use of pasteurization or chlorinated water to rid their products of bacteria. The fact is that pasteurization, chlorinization and other food safety practices are allowed in organic production. There are dozens of pasteurized certified organic products currently available, including juices, milk, butter and ice cream; and chlorinated wash water is used in certified organic production, e.g. in the washing cycle of salad greens.
One of the major opponents of the organic industry, Dennis T. Avery, author of Saving the Planet with Pesticides and Plastics, and director of Global Food Issues for the Hudson Institute stated in a February 17, 1999, New York Times article that " 'organic' and 'natural' are distinctions without significant differences in terms of public health."
The terms "organic" and "natural" are not the same. Certified organic producers and processors must adhere to rigorous standards verified by a third party, either an independent or a state certification organization. In contrast, the term "natural" may have little or nothing to do with agricultural practices, nor does it indicate the use of independent inspectors. There are currently no agricultural practice standards in place for the term "natural." Organic farmers must adhere to strict growing and processing regulations to help ensure that the resulting food is safe for human consumption.
Avery also claims that "the ugly secret of organic farming is that its yields are only about half as high as those of mainstream farmers." However, The Rodale Institute of Kutztown, Penn., recently completed a 15-year study comparing organic farming methods to conventional methods. Its findings were published in the November 11, 1998, issue of the journal Nature. The study concluded that yields from organic farming equal conventional yields after four years. Experts have shown that using pesticides does not guarantee increased yields. According to David Pimentel, professor of insect ecology and agricultural sciences atCornell University, "Although pesticides are generally profitable, their use does not always decrease crop losses. For example, even with the 10-fold increase in insecticide use in the United States from 1945 to 1989, total crop losses from insect damage have nearly doubled from 7% to 13%".
For more information on these topics and others, please contact Barb Haumann at the Organic Trade Association at 413-774-7511 or visit the organization's Web site at www.ota.com.
SOURCE Organic Trade Association CO: Organic Trade Association ST: Massachusetts IN: FOD SU: 08/27/99 08:00 EDT http://www.prnewswire.com

---

The following is from the article Saving the Planet With Pestilent Statistics by Karen Charman available at:
http://www.prwatch.org/

A Publication of the Center for Media & Democracy
Vol. 6, No. 4 / Fourth Quarter 1999: Engineering Opinions on Engineered
Foods
...
Dennis T. Avery, author of the tract "Saving the Planet with Pesticides and Plastic," proudly describes himself as a missionary. His mission: to protect and promote "high-yield farming to save wildlife."

Besides writing a nationally syndicated weekly column for the financial newswire Bridge News, Avery is also the director of the Hudson Institute's Center for Global Food Issues. He travels the country and the world preaching his gospel of biotechnology, pesticides, irradiation, factory farming and free trade.

According to Avery, it is the greenies and "organic frenzies" who threaten the world with famine and loss of habitat for their sacred wildlife. Why? Because farming without synthetic pesticides, petrochemical fertilizers and biotechnology would require too much land.

Avery sees no problem with agricultural pollution, be it groundwater contamination, pesticide and fertilizer runoff, or even the mountains of stinking manure produced by the huge cattle, chicken and hog operations that plague increasing numbers of rural communities. He denies that there is any link between pesticides and cancer or other illnesses. In fact, he says, organic food is what will kill you.

Last Fall Avery began claiming that "people who eat organic and 'natural' foods are eight times as likely as the rest of the population to be attacked by a deadly new strain of E. coli bacteria (0157:H7)." This happens, he says, because organic food is grown in animal manure, a known carrier of this nasty microbe. He says his data comes from Dr. Paul Mead, an epidemiologist at the U.S. Centers for Disease Control (CDC), the federal agency that tracks outbreaks of foodborne illness.

Avery continues delivering this message with op-eds that bear titles such as "The Silent Killer in Organic Foods" and "Wallace Institute Got it Wrong: CDC Data Does Indicate Higher Risk From Organic and Natural Foods." These editorials are diseminated by Bridge News to between 300 and 400 newspapers throughout the country and approximately 500,000 other subscribers here and abroad including government departments, central banks and businesses.

I heard Avery's sermon live in June 1999 at the National Agricultural Biotechnology Council meeting in Lincoln, Nebraska. After his talk I asked him why he quoted the CDC as the source of his information when they deny having data attributing E. coli 0157:H7 outbreaks to organic food. He accused CDC of engaging in a "cover-up" due to pressure from environmentalists.

Back home I noticed more than a couple of similar stories popping up in various venues. One particularly sloppy story, titled "Organic Food Creates Higher Risk for Food Poisoning," was posted on August 25, 1999 on USDA's National Food Safety Database by US Newswire, a service that electronically disseminates news releases. Though this story doesn't quote Avery, it quotes the CDC's Foodborne and Diarrheal Diseases Branch chief, Dr. Robert Tauxe, saying, "Organic food means a food was grown in animal manure."

Tauxe denies ever making that statement and says he believes the rumor originated with Dennis Avery. After fielding numerous media queries on the subject, CDC took the unusual step on January 14, 1999 of issuing a press release stating, "The Centers for Disease Control and Prevention has not conducted any study that compares or quantitates the specific risk for infection with E. coli 0157:H7 and eating either conventionally grown or organic/natural foods." In addition, Tauxe says he called Avery to tell him to stop claiming that the CDC was the source of this allegation. Avery responded by telling Tauxe, "That's your interpretation, and I have mine."

Avery's newest version of what happened with the CDC is that Dr. Paul Mead, an epidemiologist who works in Tauxe's division, gave him the information. Absolute bunk, says Mead. "What happened is that he called me up and announced that eight percent of the outbreaks of foodborne illness were from organic food. I took some exception to that and said I didn't know him and what his purpose was, but our data don't support that." Mead was chagrined to hear that a year after this conversation took place, Avery is still sourcing this phantom data back to him.

Contrary to Avery's claim, E. coli 0157:H7 contamination from manure is less likely to occur on organic farms than in the factory farming system that Avery supports. Fred Kirschenmann is an organic farmer and board chairman of the private organic certification company Farm Verified Organic. He points out
that a single cow produces approximately 10 times as much fecal matter as a human being. This means that a feedlot of, say, 5,000 head of cattle would produce the same amount of manure as 50,000 people. Yet modern conventional agriculture does not regulate the use of raw manure in food crops, Kirschenmann says, and farmers are spreading increasing amounts of it on their fields because it is too expensive to truck away and they don't have anywhere else to put it.

Kirschenmann serves on the National Organic Standards Board which was charged by Congress to advise the USDA in formulating its legal standards defining organic food. "In organic systems, most animals have to have access to pasture, so they can't be concentrated in huge feedlots," he says, adding that Avery's charge that organic food is grown in manure is misleading, at best. "Organic farmers use manure, but virtually every certification organization I know of doesn't allow raw
manure. Raw manure must either be composted or applied long enough in advance that the bacteria is no longer active," he said, adding that this requirement is being written into USDA's proposed rules.

Dr. Robert Elder, a research microbiologist at the USDA's Meat Animal Research Center in Clay Center, Nebraska, specializes in measuring E. coli 0157:H7 in cattle. He says this deadly bacteria could be prevented from contaminating meat carcasses before they are ground into hamburger. "If you took meticulous time with every single carcass to vigorously clean it, scrub it, and wash it down, you could probably eliminate it," he said. But, Elder added, considering that the bigger
plants are processing 3,000 to 4,000 animals a day--about 300 an hour--adequate cleaning is impossible. And that is a huge problem for the public. Elder's soon-to-be published research shows that in the summertime, when E. coli 0157:H7 levels peak, 80 to 100 percent of the feedlot cattle he tested carried the deadly 0157:H7 strain.

Despite a public debunking of Avery's statements in the New York Times last February, his bogus claims continue to spread and appear to be gaining momentum. U.S. newspapers like the Las Vegas Review-Journal, Investor's Business Daily, and the Journal of Commerce have run stories about killer organic food. The story has also made its way to Canada and Europe, under headlines such as, "Organic just means it's dirtier, more expensive," "Organic food--'It's eight times more likely to kill you'" and "Organic food link to E. coli deaths."

Even E. coli expert Rob Elder said he wouldn't eat organic food or feed it to his family because it was more pathogenic. When I asked where he got that information, he sent me a copy of an Avery piece, "Organic food? No thanks!" that appeared in the Wall Street Journal last December. Upon further questioning, Elder said a colleague had given it to him and said that Avery worked for the CDC, so he thought it was a credible source.

I asked Sally Heinemann, the editorial director of Bridge News, if its syndicated columnists had to meet any particular criteria and whether Bridge checked the accuracy of Avery's columns. Instead of answering, she began shouting, "Who are you? Who do you represent? What do you really want to know? Go find
it on the web!" before slamming the phone down.

Avery says he can pretty much say what he likes, because he works for himself as an economic forecaster to farming organizations and doesn't have to worry about anybody firing him. Referring to his past employment with the US State Department and USDA, he adds: "I have full federal retirement, and I already own the prettiest small farm in America." He considers the $35,000 a year he gets from the Hudson Institute to be very little, and says he only needs money "to carry on
the mission."

Avery acknowledges that Hudson is corporate-funded. Looking over the roster of companies that have supported its work--agrichemical heavyweights like Monsanto, Du Pont, DowElanco, Sandoz and Ciba-Geigy and agribusiness giants ConAgra, Cargill, Procter & Gamble, among many others--Avery likely has no reason to fear the axe. His mission is their mission.

---
ORGANIC ATTACK!