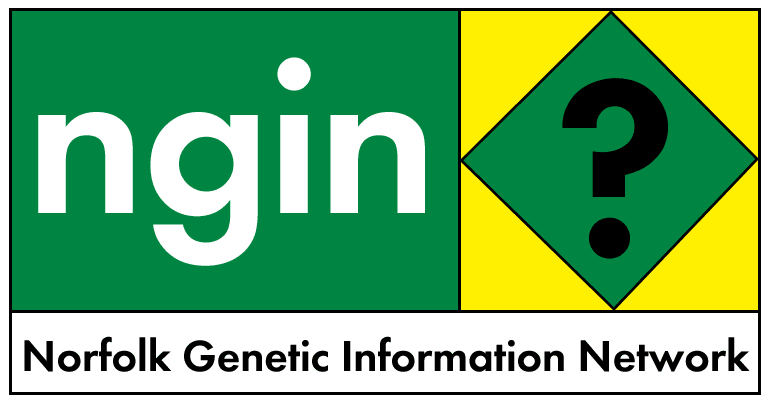 FARMING NEWS
Research repeatedly shows yield problems with GM soya - the most widely grown GM crop
University of Wisconsin research showing GM soya yields from the 1998 harvest were lower than non-modified varieties in over 80% of cases in trials across nine US states - the states concerned accounting for 68% of that year's US soya production - for more on the Wisconsin study.
In May 2000 it was announced that a two-year study by University of Nebraska researchers had similarly shown that GM soy produced lower yields than conventional soybeans. The NU Institute of Agriculture and Natural Resources study showed Roundup Ready soybeans yield 6 percent less than their closest relatives and 11 percent less than high-yielding soybean varieties - for more on the Nebraska study
The Nebraska report also seems to confirm that US farmers are using the technology to needlessly destroy weeds to get a 'weed-free' field - the study shows that the economics do not justify this, and therefore on farm biodiversity is also needlessly being destroyed.
The Nebraska and Wisconsin data are especially important as they comprise 'side-by-side' trials under controlled conditions (by contrast, for example, the USDA aggregated annual data on GM crops do not involve controls for variations in site conditions and husbandry methods, and therefore do not represent 'scientific' findings on the agronomic performance of such crops.
For more information on the frequently poor physical and economic performance of GM crops see also:
http://www.btinternet.com/~nlpwessex/Documents/gmagric.htm
Threat to non-GM seed availability in UK
One of the UK's largest agricultural co-operatives has announced agreement 'in principle' for a joint venture with a major American agrochemical and seed distributor. The projected new company will supply seed to farmers in the south of England, the West Country and the south Midlands and plans to expand into other areas of the UK including Norfolk. It is feared that the new venture, to be launched in spring 99, could pose a threat to the long term availability of GM-free seed in the UK.
Multinational agrochemical businesses are now investing heavily in the genetic engineering ('biotechnology') of agricultural crops, and as a result need access to existing seed businesses across the globe both to apply their techniques to existing agricultural plant varieties and to facilitate the aggressive marketing and distribution of their biotech products to farmers worldwide.
The new venture in the UK will be known simply as SCATS Agriseeds Ltd[2]. It involves a 50-50 deal between Southern Counties Agricultural Trading Society (SCATS) and United Agri Products (UAP). UAP is the 'crop protection' business of 'ConAgra', (http://www.conagra.com/) a publicly quoted US multinational agribusiness with a turnover of $24 billion in 1997. ConAgra, together with Monsanto/Cargill and Novartis, was recently identified, in a University of Missouri study on behalf of the National Farmers Union in America, as an "agribusiness goliath" - one of the big alliances, formed through links such as joint ventures, which are positioning themselves to dominate world food production at the expense of both farmers and consumers.
In announcing the deal in a letter to its customers SCATS explain their decision by saying: "Technological changes in seed production are being driven by the agro-chemical manufacturers who now own many of the plant breeders." ConAgra lists UAP's agricultural distribution services as including, along with seeds and agrochemicals: "Advanced biotechnology products and services" . For more on the threat to farmers from the take over of seed houses
Yet more GE cotton problems
Critics have warned for years that genetically engineering crops with Bt (Bacillus thuringiensis), a natural pesticide, will cause major crop pests to develop resistance, thereby destroying the usefulness of the world's most important natural biopesticide. The mid-January 1999 issue of the California Farmer magazine reports that Bt resistance has emerged among pink bollworms, a major cotton pest, in Arizona cotton fields .
Canada loses its EU rape market
Canada has lost the entirety of its EU oilseed rape (canola) export market. The importing difficulty stems from Canada no longer separating its GM canola from traditional varieties in the commercial grain handling system. The EU has only granted regulatory approval to 1 of the 3 genetically modified types of canola now produced in Canada, which has stopped all imports into the union. Whilst this is bad news for Canadian farmers it places EU farmers at a huge competitive advantage on domestic markets provided they stay GM free. Australian farmers are also enjoying the financial benefit of being GM free. GM'S MADHOUSE ECONOMICS
The Royal Institution of Chartered Surveyors (RICS) has warned the Government that farmers who plant GM crops risk a fall in land values similar to the effect of an outbreak of disease or contamination. In their report they also warn that tenant farmers who grow GM crops could face picking up the bill for any shortfall in the price suffered by the landowner.
The RICS (one of the largest professional bodies in the world whose members manage most of the land in the United Kingdom) has sent the report to the Office of Science and Technology and several other government departments calling for the setting up of a land register, through which potential buyers and banks could find out if and when GM crops had been grown on a particular holding.
Peter Faulkner, President of the RICS Rural Practice Division said, "Banks and purchasers want to know where GM crops have been grown. In the event there turns out to be a problem with GM crops, banks may come back to our members and say the collateral has gone down and no mention was made before the sale that these crops were there. These are conditions which affect the market ... we do not get into the whole GM crop debate, but our customers dictate the market and we must work with it. Having said that, the issue of transgenic crops - those engineered in a way which nature simply could not replicate - could offer an even bigger challenge to the industry because nobody knows what the effect will be. I think a lot of farmers will take a very conservative and cautious view of these types of crops." A spokesman for the NFU in Scotland commented that at the moment any farmer growing GMOs would be committing "commercial suicide."
According to US press reports (November '98), Monsanto has hired Pinkerton detectives to keep tabs on more than 1800 US farmers and seed dealers across the country, with 475 potential criminal "seed piracy" cases already under investigation. A group of seed-saving farmers in Kentucky, Iowa, and Illinois have already been forced to pay fines to Monsanto of up to $35,000 each. However, one Monsanto prosecution is drawing particular attention. It involves a Canadian farmer who Monsanto are suing for allegedly growing their genetically engineered Roundup Ready canola (oil seed rape) without a licence.
Monsanto's statement of claim asks for an injunction preventing the farmer, Percy Schmeiser from Saskatchewan, from using or selling any seed that breaks its patent protection. It wants his canola crop seized, and asks for general, punitive and exemplary damages, as well as legal costs. However, the farmer says he's innocent and that he's going to be putting the company's genetically altered crops on trial.
"It's in the ditches and the roadsides; it's in the shelterbelts; it's in the gardens; it's all over," he says. The farmer, whose land is surrounded by other canola growers, says if glyphosate-tolerant canola plants grew in his fields this summer, it occurred through means such as pollination from other fields. "We're just touching the tip of the iceberg in polluted fields, contamination of fields by this Roundup genetic canola," he says.
Any benefits from GM crops will be strictly limited for farmers
Strict contracts will dictate production methods and severely limit the farmer's share of any added value the new crops offer to food processors and retailers, according to Friedrich Vogel, head of BASF's crop protection business (Farmers Weekly 6 November 1998): "Farmers will be given just enough to keep them interested in growing the crops, but no more.  And GM companies and food processors, will say very clearly how they want the growers to grow the crops."
European consumers have already clearly stated that they do not want GM food products, and now the biotech industry (via BASF) is effectively on record as saying farmers will be no better off either, even if they can find a market. The American NFU has also predicted that the growing consolidation in the industry accompanying biotechnology will result in a raw deal for both farmers and consumers.
The threat to farmers from the take over of seed houses
Why are biotechnology companies so keen to get their hands on existing seed houses?
1.Biotechnology companies prefer to issue GM seeds because they are subject to patent, enabling them to apply additional contractual obligations on farmers (such as insisting on the purchase of only their chemicals for use on the crop).
2. Farmers are not allowed to save their own seed from GM crops, and so have to go back to the seed house for on-going supplies whether they want to or not. This gives the biotechnology companies much greater control over seed prices.
3. Independent trials in both the US and the UK show that genetically engineered crops are in fact often producing lower yields than conventional varieties (more information on this available on this page).
Biotechnology companies, therefore, do not like having these crops compared with superior performing traditional varieties. Control of existing seed houses enables such comparisons to be hidden by halting or slowing development of non-engineered varieties.
Biotechnology giant Novartis has already threatened to withdraw the supply of non-gm sugar beet seed to the Republic of Ireland in the face of resistance to the development of GM varieties, waring that: "Given the importance of Novartis on the Irish market, this would have serious implications for the Irish sugar beet industry." - more on this
For more in depth coverage of GM crop issues, and excellent links: NLP WESSEX
MORE FARMING NEWS - CLICK HERE