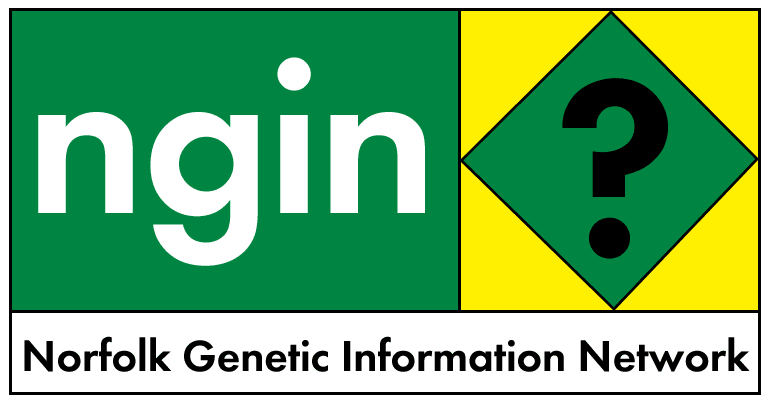 FARMING NEWS
Monsanto deliver low yielding beet vs biodiversity
During summer '98 Monsanto invited journalists to view its GM sugar beet trials in the UK claiming that they showed how the farming of GM crops could be particularly environmentally friendly. Weeds had been allowed to grow happily amongst its Roundup-Ready herbicide resistant sugar beet to an advanced stage, before both were sprayedwith glyphosphate. As intended the glyphosphate killed everything except the beet but the remaining hefty plant population rotted down to produce a deep mulch, which Monsanto pointed out was supporting a lot of insect life which would in turn support other wildlife. The Times and Farmers Weekly reported this apparently remarkable advance in environmental friendly farming but not everyone was happy with this conclusion. There are plenty of ways of encouraging insect life on farms without having to grow genetically modified crops, which come complete with a range of unknown environmental and health risks.
An article in New Scientist (29/10/98), in fact, reports that research on the Monsanto GM sugar beet, once harvested, showed that leaving the weeds to grow to an advanced stage had a depressing effect on yields compared to similar crops which were sprayed with glyphosphate soon after weed emergence. The New Scientist article goes on to point out that for those farmers who are interested in maximising yields (Which farmers growing GMOs, won't be?) the advice must be that early applications of Roundup are required to prevent yield-sapping weed competition with the crop. Indeed, more than one application may be necessary as Roundup has no residual action.
Goodbye weeds, goodbye mulch, goodbye insects, goodbye biodiversity. Goodbye Monsanto's version of sustainability! Graham Wynne, Chief Executive of the Royal Society for the Protection of Birds, has commented on this type of farming: 'The ability to clear fields of all weeds using powerful herbicides which can be sprayed onto GE herbicide-resistant crops will result in farmlands devoid of wildlife and will spell disaster for millions of already declining birds and plants.'
The New Scientist concluded, "The biotech industry is developing two very different sales pitches for its products - one for farmers and one for the rest of us."
More GE cotton problems
190 farmers in Georgia, Florida and North Carolina have begun a legal dispute with Monsanto and Delta Pine, the Monsanto subsidiary that originally developed the Terminator technology with the U.S. government (USDA). The suit contends the companies rushed the seed to market without adequate testing and, when they began receiving complaints in 1997, misled growers and agriculture officials about the extent of the problem. The seed in question is a brand known as Paymaster 1220, Bollgard and Roundup Ready. Steve Brown, a University of Georgia cotton specialist, said university researchers tested the Paymaster 1220 seed in 1997, noticed problems such as deformed roots and warned growers not to use it. Nevertheless, Georgia farmers, eager to use the new technology, used Paymaster to plant about 18 percent of the state's 1.3 million-acre cotton crop. See below for more on GE cotton problems.


Dr Erick Larson (Missippi State University Extension Service, Agronomy Notes 15 March, 1999):
"Bt corn hybrids [GE corn] are an unproven technology in the South. Bt corn should effectively control Southwestern and European corn borers and have moderate control on corn earworms and fall armyworms. However, data does not support whether hybrids containing this technology will yield well and have the agronomic characteristics similar to the best conventional hybrids in Mississippi. Considering the significant problems experienced with transgenic traits in other crops during the last several years, growers should be extremely cautious of any unproven technology."
Australia to ship best ever oilseed rape cargo because GM-free
North American farmers are losing very substantial international export markets for their crop production because of their use of GMO varieties. The New South Wales Grains Board said on the 8th January 1998 that it has sold the largest cargo of canola (oil seed rape) to ever leave Australia - valued at $US16.53 million - because "Europe has moved to become a major buyer this year because Australia is the only country to guarantee non genetic modified canola". The order will lead to a record shipping program for 1998 which is expected to total 350,000 to 400,000 tonnes. For how Australia will benefit again in 2000 see: GM'S MADHOUSE ECONOMICS
Crop segregation is possible - non-GM soy plant opens in U.S.
At a State Dept meeting on the current Biosafety Protocol negotiations, Dan Amstutz, President of the North American Export Grain Association stated emphatically that segregating GM and non-GM grain was "impossible" but just weeks later, in January 1999, a company called U.S. Soy in Illinois has announced the opening of a plant for "identy preserved" soybeans dedicated to processing non-GMO (genetically modified organism) soybeans. "The plant is designed with 114 separate bins and total storage of 1.2 million bushels," said James Skiff, president of US Soy. US Soy has three varieties of food grade soybeans totaling 400,000 acres under contract for 1998. Skiff places 1999 contract projections at more than one million bushels. (For how this issue has developed by 2002:
MORE ELEVATORS REQUIRING GMO SEGREGATION)
GE-Corn seed producers try to avert rapid pesticide resistance
A coalition of major producers of genetically engineered (GE) corn [maize] seed said on January 8, 1999 that they will require farmers who wish to use their GE corn to grow sizable plots of non-engineered, conventional, corn as insect "refuges", along with the new GE varieties. The companies hope to allay increasing fears among scientists that the gene-altered corn, which continuously exudes a potent insecticide (Bt), may be speeding the evolution of pesticide-resistance. The plan was immediately criticised as inadequate by concerned scientists, who noted that it calls for plots of non-engineered crops which are about half the size that several research studies have recently determined will be needed. According to Jane Rissler, senior staff scientist at the Union for Concerned Scientists in Washington, "These companies are responding to an overwhelming scientific consensus that they have to do something, but what they are proposing is far, far from what is needed."
U.S. farmers finding transgenic crops too expensive for yield
According to Farmers Weekly's Illinois-based US columnist Alan Guebert (p.59, 11 December 1998), many US farmers have complained that Monsanto's genetically engineered Roundup soyabeans cost them yield loss in 1998 compared with conventional varieties - 270 - 470kg of yield/ha (4-7 bushels/acre) .
Guebert goes on to quote one Midwestern grower on Monsanto's decision to reduce the price of its herbicide Roundup in 1999, but at the same time to increase the cost of Roundup Ready soyabean seed (Farmers Weekly 11 December 1998): "The actual cost for me is about $3 to $4/acre more than last year. If I have to pay more - and the beans cost me yield like they did this year - I won't be planting more Roundup Ready seed next year."
For more on GM crop problems: GM Crops Have Failed
Lower yields /Bt resistance and more pesticides /Reduced profits
Deformed roots reports in '98 Roundup Ready cotton
After last year's multi-million pound compensation pay outs to Mississipi Delta farmers after their genetically engineered cotton crops became inexplicably deformed, and the low yields reported from Arkansas (more on this), reports from US farmers this year are already indicating that some farmers are again experiencing problems. This time root deformity appears to be showing up in fields planted with Roundup Ready cotton.
For example, Steve Lee, a long-time cotton farmer from Lubbock County, USA, watched his Roundup Ready cotton plants come up and, in spite of adequate irrigation, begin to lean, eventually falling over and breaking off at the base of the stalks.
"In all my 36 years of farming I have never seen anything like this," he said. "The roots are deformed, in some there is a good taproot but no feeder roots, and in others there are feeder roots but only on one side..."
Missouri farmers growing GM soya face severe yield reductions
Farmers in Missouri growing genetically engineered varieties of soybeans in 1997 experienced an average reduction in yield of 5 bushels per acre while also having to use far more chemicals than they had been led to expect. If that weren't bad enough, the Missouri farmers that have chanced their arm again this year with transgenic soy now face predictions of a still more savage yield loss, following the state's worst-ever outbreak of the fungal disease 'Sudden Death Syndrome'.
For more on this
A study at the University of Arkansas, reported in the April 1998 Cotton Grower, found large reductions in yield from genetically engineered Bt cotton. Yields were on average 24 pounds per acre less for Bt cotton, compared to non-Bt varieties. more on this
MORE FARMING NEWS - CLICK HERE