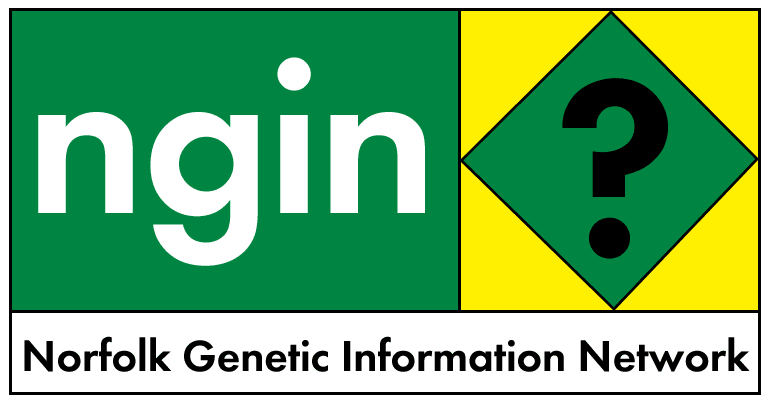 1999 press release
Scientists gagged on GM foods by public funding body with big links to industry
Gag on GM potato researcher applies to all publicly funded research scientists in food safety field
•Scientists, like those at the Institute of Food Research (IFR) and the John Innes Centre (JIC) at the Norwich Research Park, are covered by the same "gagging order" that for a long time stopped Dr. Aarpad Pusztai of the Rowett Institute disclosing or discussing his research findings on the safety of GM foods.[1]
Dr Pusztai had his reputation destroyed and his research suppressed, and was unable to make any further comment on his research, under a BBSRC staff code.
•The BBSRC - the Biotechnology and Biological Science Research Council - code applies to all publicly funded research scientists working in this area[2]. The BBSRC code prevents the employees of such institutes from speaking out about any concerns they may have on, for example, GM foods by defining this as becoming "involved in political controversy on biotechnology and biological sciences" which is prohibited under the code.[3]
If researchers do speak out, they could face dismissal, be sued for breach of contract or face a court injunction to stop any further comments. As was seen in the case of Dr Pusztai, the code can prove highly effective in silencing even a very eminent scientist without the necessity of legal action.
• Jonathan Matthews of NGIN commented, "While the leading lights and spokespeople of these institutes are encouraged to promote GM foods as completely safe in the media, without any regard for the fact that it is part of a "political controversy", it seems they make absolutely sure that no one else in their employ says anything to the contrary."
Dr Sue Mayer, the Director of GeneWatch added, "These scientists with experience in food production should be able to inform the public about all aspects of the debate and not just the hyped promotion of GM foods."
• Lord Sainsbury has been a big investor in the John Innes Centre (JIC) with its Sainsbury's Laboratory. The JIC is a BBSRC sponsored institute. Another big investor has been the British biotech giant Zeneca which last year pledged £50 million pounds worth of investment, a move immediately welcomed by the BBSRC.
Although the BBSRC is a public funding body (recently receiving a sizeable increase in its funding from Lord Sainsbury as Science Minister[4] ), its Chairman is Peter Doyle, the Executive Director of Zeneca - the company responsible for the GM tomato puree taken up by Sainsbury's when Lord Sainsbury was the supermarket chain's chairman.
• The membership of the BBSRC's committees also heavily reflects the interests of industry. Many representatives of companies and large corporations sit on the BBSRC boards [5] giving them the ability to influence its research and direction. In sharp contrast, consumer and public interest groups (with the one exception of the Country Landowners' Association) are given no such opportunity.
• Jonathan Matthews of NGIN commented, "You only have to read any of the BBSRC's publications to quickly realise it is an organisation totally aligned to industry from top to bottom, and has been carefully designed to be so. Commercial exploitation of research, and the hunt for commercial sponsorship, is a positive obsession. The BBSRC seems to be ploughing millions of pounds of taxpayers' money into this dangerous technology with the clear intention of furthering the interests of big corporations, while suppressing any diversity of opinion."
• It is from BBSRC institutes, like the JIC and the IFR, that the Government draws many of its key advisers[6], as will the new Food Standards Agency.
Notes:
Media contacts:
Jonathan Matthews of NGIN
Dr Sue Mayer of GeneWatch
[1] The Rowett Institute only finally lifted the gag on Dr Pusztai on Feb 16th 1999 after the House of Commons Science & Technology Select Committee had invited him to make a submission to them (by 2nd March 1999) and to give a presentation to the Committee (on 8th March 1999). At that point the gag had of course become pointless.
[2] BBSRC funding goes into 98 UK research establishments and universities
Institutes sponsored by the BBSRC include
John Innes Centre (JIC) [UK's leading plant biotech institute]
Roslin Institute [cloning technology: Dolly the sheep]
Institute of Food Research (IFR) [Prof Mike Gale, Director of the JIC has said IFR would suffer badly from a moratorium on GM - Eastern Daily Press 15/2/99]
Institute of Arable Crops Research (IACR) [involved in GM research]
[3] The clause placed in contracts , incorporating the BBSRC staff code, reads as follows:
"As the [place of work] is supported from public funds and in view of the nature of its work, there are certain restrictions on employees wishing to engage in political activities. Staff should not become involved in political controversy in matters affecting research in biotechnology and biological sciences."
This is part of a contract leaked to GeneWatch by an employee disturbed by the restrictive nature of what he was being asked to sign.
[4] It was announced in October 1998 that the BBSRC will benefit from £50M of new funding over 3 years.
[5] Boards and Committees
Council Members - out of 15, 6 including the chairman are directly industry linked, industrial 'interests' of other members have not as yet been disclosed. The 6 include:
Dr Peter Doyle, Chairman BBSRC, Zeneca
Mr Guy Walker CBE, Unilever and Food and Drink Federation
Professor Peter Schroeder, Director of Research and Development, Nestle [and now the Director of the Inst. of Food Research in Norwich]
On the Strategy Board out of 16 members, 6 are directly industry linked.
BBSRC commitee members also include representatives of such firms as:
AgrEvo UK Ltd
Unilever Research
Advanced Technologies (Cambridge) Ltd
Rhone-Poulenc Ltd
Zeneca
Dyfed Seed
Consultant in Agrochemicals and Pharmaceuticals
Powis Hughes Associates
Weetabix Ltd
Cerebrus Ltd
Merck Sharpe & Dohme
SmithKline Beecham
[6]
Dr Phil Dale of the JIC has been the only scientist to serve for several years on both the key UK advisory committees on GM crops and Food - ACNFP* and ACRE**
Dr Mike Gasson of IFR also serves on ACNFP*
Prof Jonathan Jones of the JIC was reported by the EDP to have given advice to No.10 during the recent crisis over GM foods.
Prof Mike Gale, Director of the JIC, serves on the Government's Advisory Committee on Genetic Modification
4 JIC scientists were on the Royal Society working party on GM that reassured ministers over GM.
Prof P J Aggett of IFR has served on ACNFP*
Prof Alan Malcolm of the Food Advisory Committee is a former Director of the IFR
Prof Derek Burke former Vice Chancellor of the University of East Anglia and member of the Council of the JIC was Chairman of ACNFP* (1988-97) and was also on the Royal Society working party. He also gave advice to the House of Lords.
House of Lords committee visited JIC and received written submission emphasising the need for Europe to maintain competitiveness and speed up approval process for GMOs.
*ACNFP = Advisory Committee on Novel Foods and Processes - key GM food regulatory body
**ACRE = Advisory Committee on Releases to the Environment - key GM crop regulatory body






PROFESSOR B: INDEX